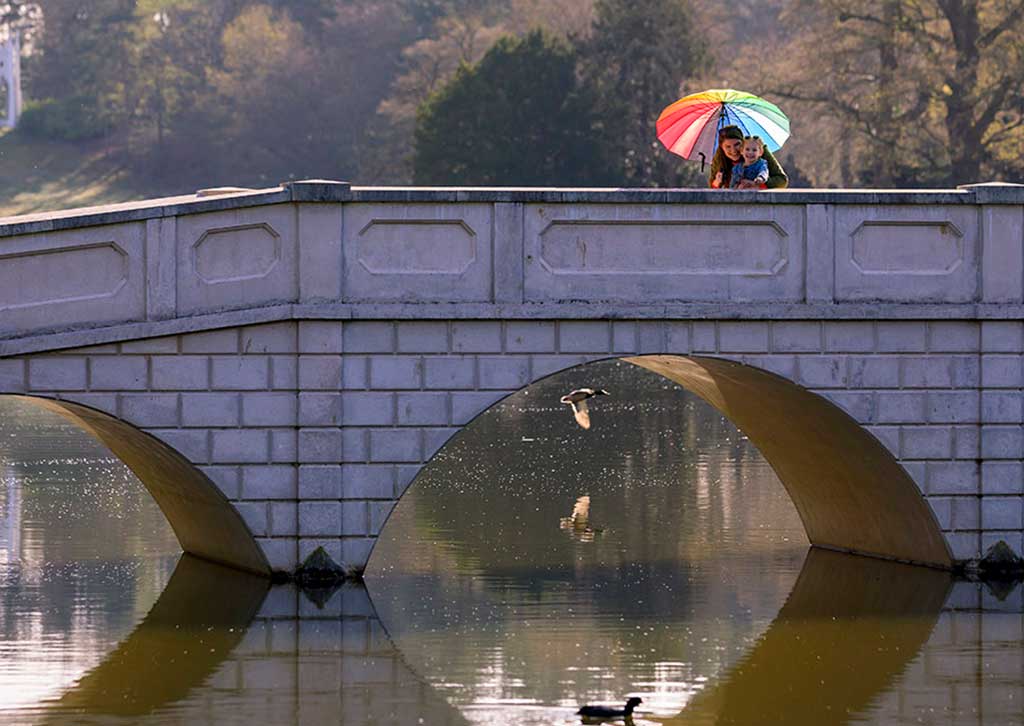 Family Days Out
Painshill, in Cobham Surrey, makes a wonderful family day out. With 158 acres to explore and enjoy there is space to run around, climb trees and really get back to nature. Go on an outdoor adventure to find the Gothic Tower, discover all the different lake birds, or stand in awe of the Crystal Grotto.
Many of our forthcoming events are also geared towards families.
Photo by Oliver Dixon
Year Round Fun for your Family
The Painshill team are committed to ensuring the landscape garden is a fun day for people of all ages.
All year around there is something to love. Spring flower displays in March and April are lovely for family photos, wildflower meadows in summer make perfect picnic spots and falling leaves in autumn are fun for everyone.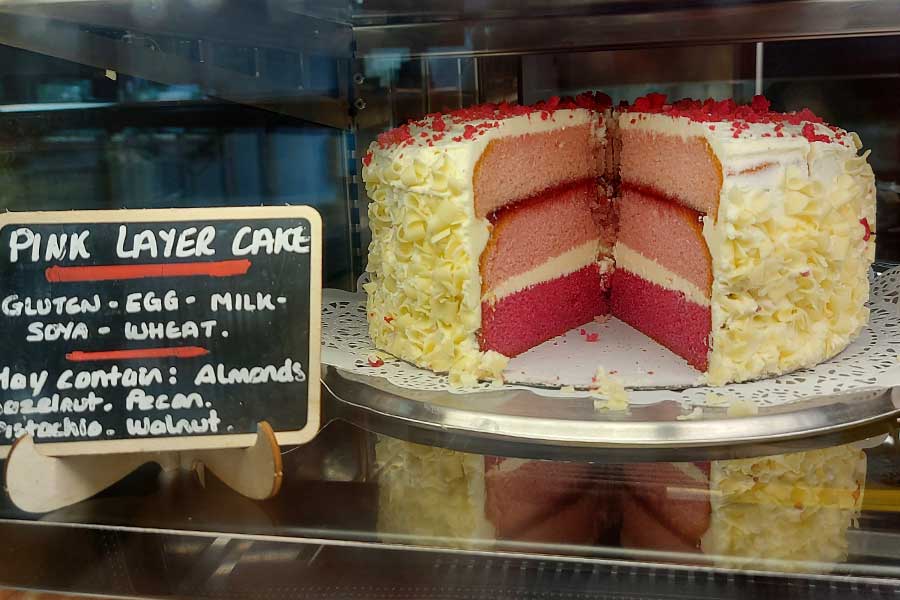 Food and Drink
The friendly Tea Room staff are on hand to help with your family's requirements. Children's snacks are available as well as treats like cake and ice-cream.
Picnics are welcome at Painshill. There are benches dotted around the landscape for little legs that need a rest or mothers who are breast-feeding.
Play Area
Made with materials from around the landscape garden, the Painshill natural play area includes a log house, dens, stepping stones and balance logs.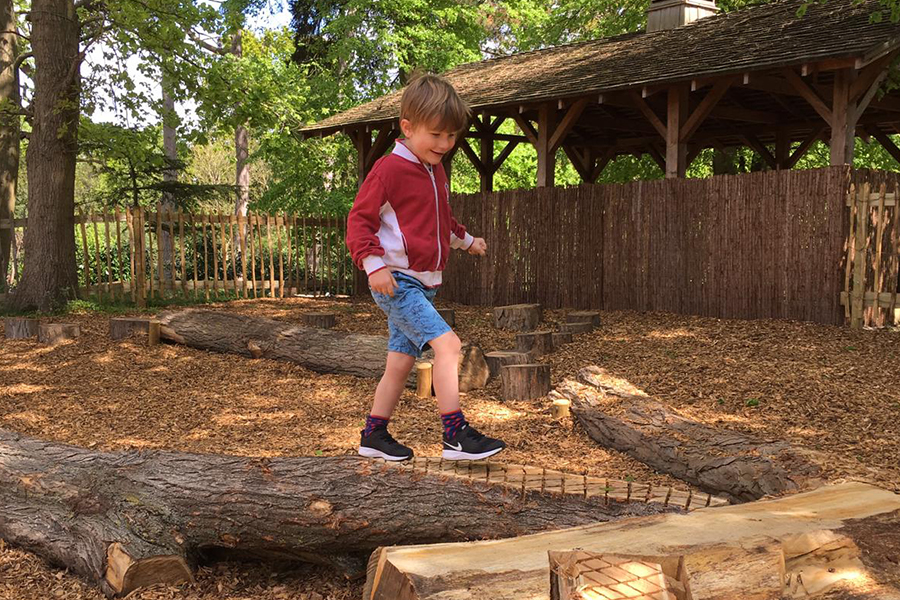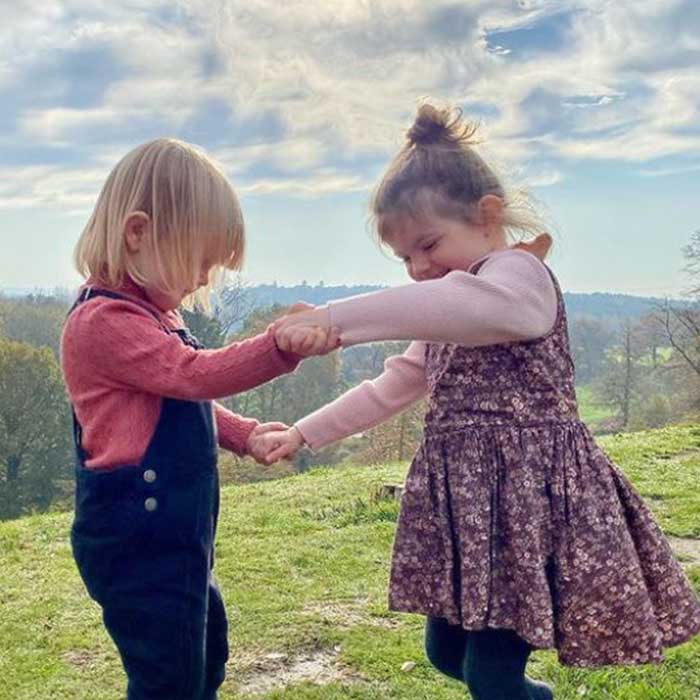 Activity Trails
Outdoor activity cards and nature trails are available from the Visitor Centre. They will often change with the seasons allowing children to learn something new each visit. Spot different birds around the lake, learn about different trees or discover outdoor fun with our forest school activities.
Photo by Katy Cunningham
Forest School
Forest School at Painshill is an inspiring opportunity for children to reconnect with the natural world. Children will develop technical, creative and communication skills while learning about our precious natural environment, their friends and themselves.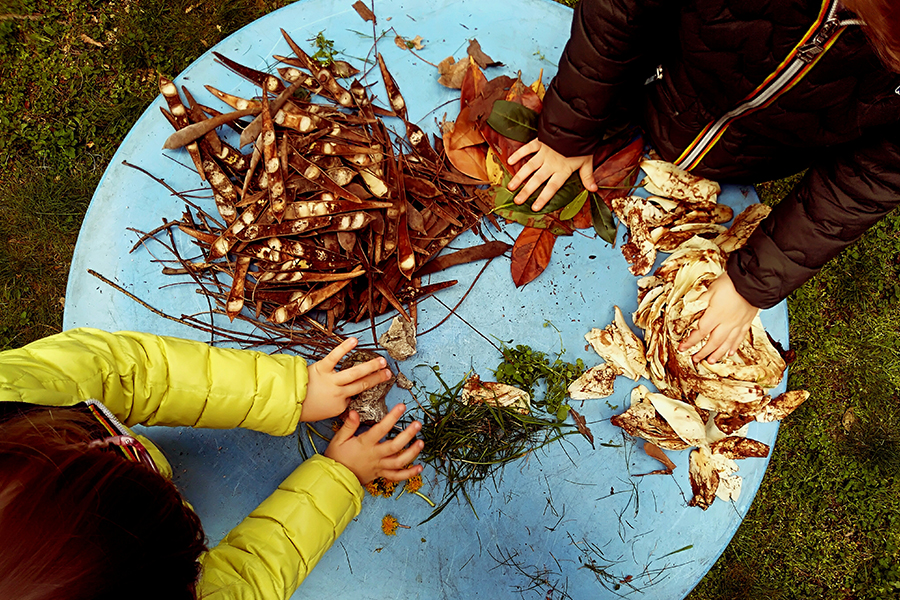 I visited Painshill for the first-time last year and was totally blown away. I took the children as it is perfect for little ones but still managed to feel a total sense of relaxation- there is something quite magical about Painshill. Stunning views, secret walkways, plenty of space and loads to see. Perfect for both a lazy family day out with a picnic, or a faster pace walk with a visit to the well-stocked tearoom. The staff are friendly and accommodating, the whole visit is fantastic from start to finish. I can't wait to take my family back.

Becky Keilty
Visiting more than once?
Why not become a Painshill member.
Things to See & Do
Painshill is an award-winning 18th century landscape garden where you are invited to walk around a work of art. Winding paths will take you on a journey to discover a living canvas with beautiful vistas and dramatically placed garden buildings. Stroll around the Serpentine Lake, wander through woodland and promenade past follies, including the Ruined Abbey, Gothic Temple and Turkish Tent.