Will you protect Painshill for future generations?
If, like us, you believe in the importance of restoring and conserving this magnificent 18th century landscape garden, why not include a gift in your will for Painshill Park Trust. We have made significant progress to rescue, restore and maintain Painshill however there remains much work still to do. A gift in your Will, after loved ones have been taken care of, will help to protect this special place for future generations.
Over the last 40 years, gifts in wills have made a significant difference to the restoration and maintenance of the landscape and follies. We are extremely grateful to everyone who has remembered Painshill with a gift in their Will.
Our Work
Discover what our supporters have helped us achieve in over 40 years of exemplary restoration.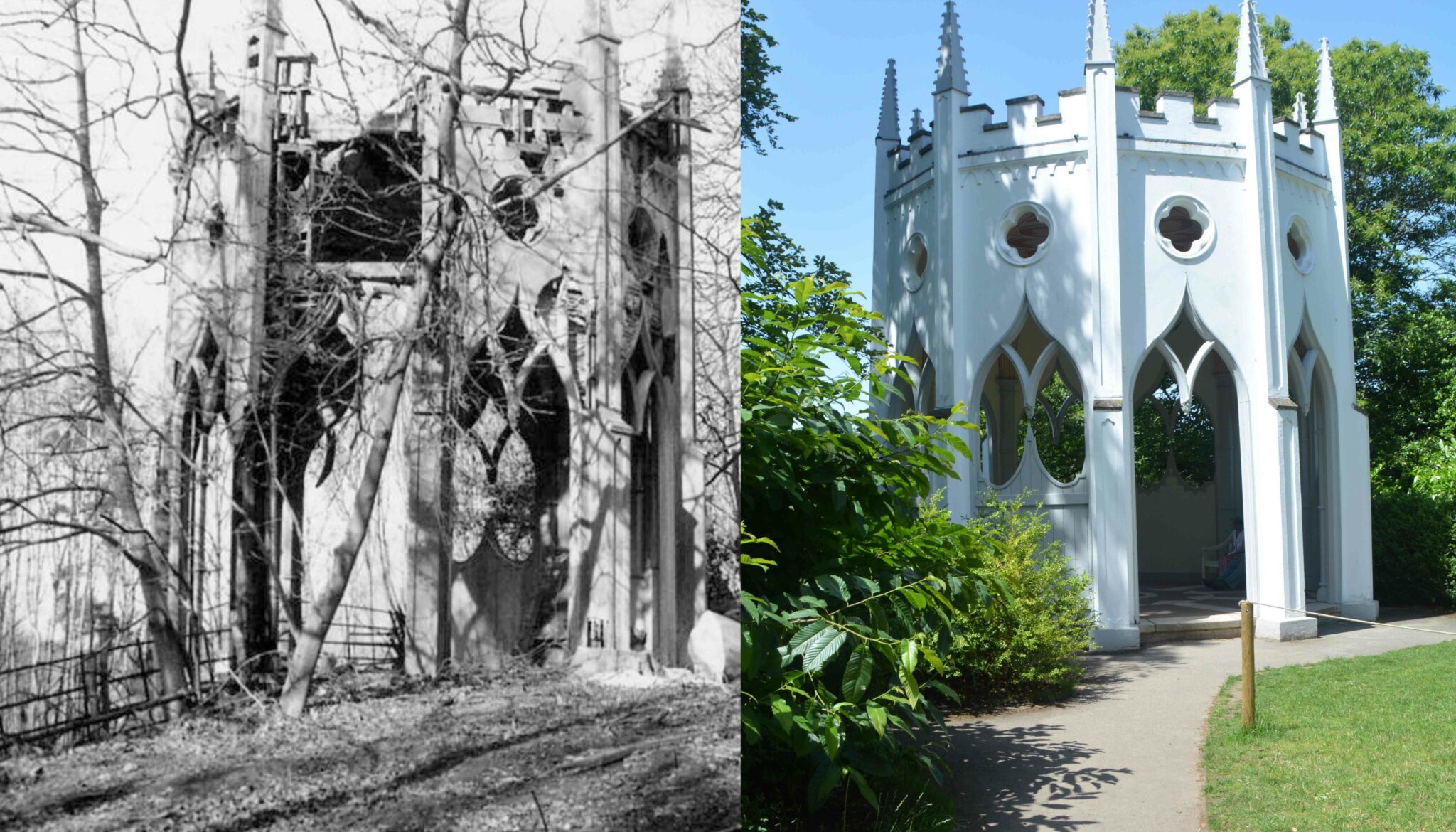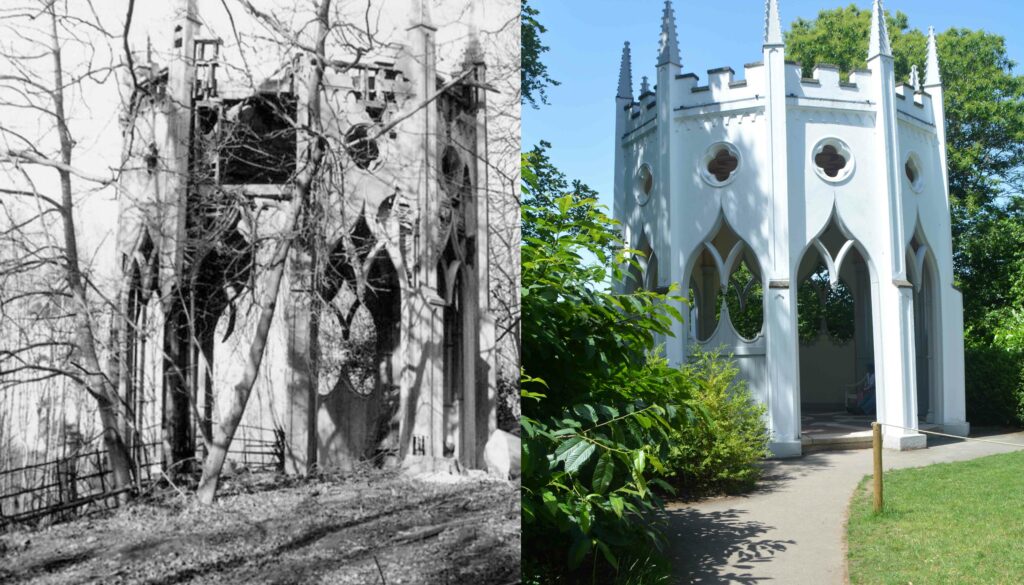 Why I chose to support Painshill – Louise Russell, Painshill Trustee
Why I chose to support Painshill – Pauline, Volunteer
"I have been a Painshill member for years and spent a lot of time here in the 80s and 90s, often bringing my parents. They loved it. When my daughter was young her favourite summer holiday activity was summer camp at Painshill. I was made redundant after 37 years and part of the redundancy process included volunteering. I took on a role with the education department at Painshill and really enjoyed being part of this. Around this time my Dad died so it was a difficult time for me. Painshill was a peaceful place to be, so it was particularly important to me. As a volunteer I could come along whenever I liked. I could escape the difficulties I was facing.
Painshill has been great at lots of times through my life, so I wanted to contribute so others can also enjoy Painshill in the future.
Painshill Park Trust is a small independent local charity. Since the pandemic, it has been clear how vital green spaces are for people's mental health. It has been so important to me and the high membership numbers show that others also recognise this. Painshill is a large open space which we need to protect. If you can contribute for continuity for future generations, it is important to do so.
Founder, Charles Hamilton had a vision and this has continued over time. Painshill is an excellent example of garden design and I wouldn't want to lose it. It is so unusual, it has hidden corners, hills, valleys. There is so much variety, not just views.
It is good to support something that is so unique and on your doorstep. I am making a small contribution to keep it going. There is still more to do. It's a massive place to keep going. Nothing stays still."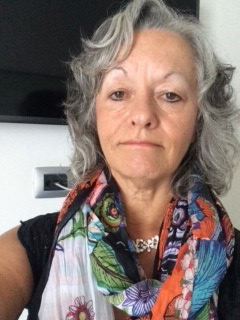 Leave a gift in your Will to Painshill
Why is a Will so important?
Writing a Will is one of the most important decisions you will make. It ensures your wishes will be carried out after you have passed away and can secure an inheritance for your loved ones. If you choose to leave a gift to Painshill Park Trust, you will help to protect this special place for the future.
Gifts to charities in Wills are exempt from inheritance tax. And if you give over 10% of your estate to charity, then the rate of inheritance tax your estate pays reduces from 40% to 36%.
What type of gift could you give?
Often the best way to benefit Painshill is to leave a percentage of what is left of your estate after looking after your loved ones. A gift of just 1% of your estate could make sure your help is there in years to come.
Alternatively you could leave a sum of money (you can ask your Will writer to ensure the value increases with inflation), or a specific item, such as shares or jewellery.
Usually gifts are for general purposes allowing us to use your gift wherever it is needed most at the time. As a small charity, this is particularly important as our requirements will change over time.
Writing your Will
As a member of Remember A Charity, our supporters benefit from a discount on Will-writing servicing through The Co-operative Legal Services. They offer a professional, convenient and easy to use Will Writing Service that can be arranged over the telephone, at a time that is convenient to you.
As a supporter of Painshill, with your Remember A Charity discount, you can get up to 20% off The Co-operative Legal Services Will Writing Services with prices starting from only £118.80 for a standard single Will or £202.80 for standard mirror wills.
To contact a Wills specialist, call on 0330 606 9578 and quote RACWILLS01 or click here.
Alternatively you can find your local solicitor or Will writer from Remember A Charity's network of professional advisors.
You will need to provide the following information:
To include Painshill Park Trust in your Will, please ask your solicitor to use our charity and address details below to ensure your gift reaches us.
Painshill Park Trust Ltd, a registered charity in England and Wales (284944).
Registered address: Portsmouth Road, Cobham, Surrey KT11 1JE
Do you already have a Will?
If you already have a Will and would like to leave a legacy gift for Painshill, you simply need to complete a codicil form. A codicil is an easy way of changing an existing Will by adding an extra instruction to it. Simply contact us to request a template codicil form, which then needs to be signed by two witnesses and kept with your Will.
We would love to hear from you
If you prefer to keep your gift private, we completely respect your decision. However, if you'd like to let us know you have remembered Painshill Park Trust, we would love to hear from you and have the opportunity to say thank you. Please email gift@painshill.co.uk, call 01932 868113, or write to us at Painshill Park Trust, Portsmouth Road, Cobham, Surrey, KT11 1JE
Contact us about Leaving a Legacy