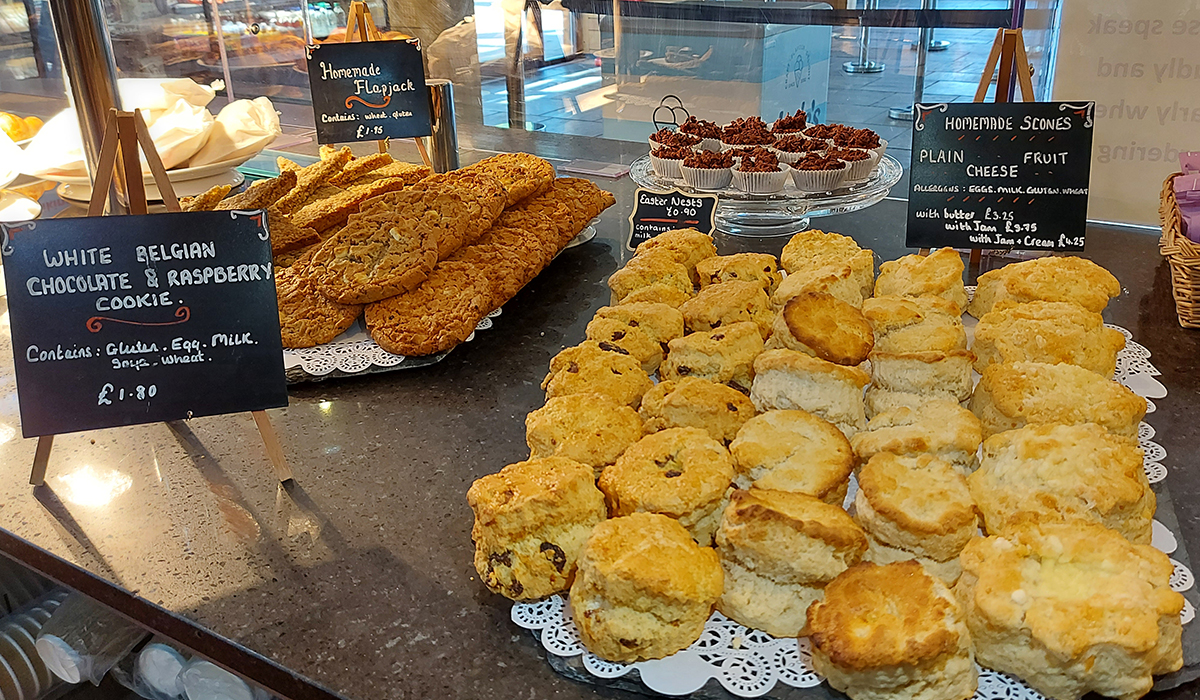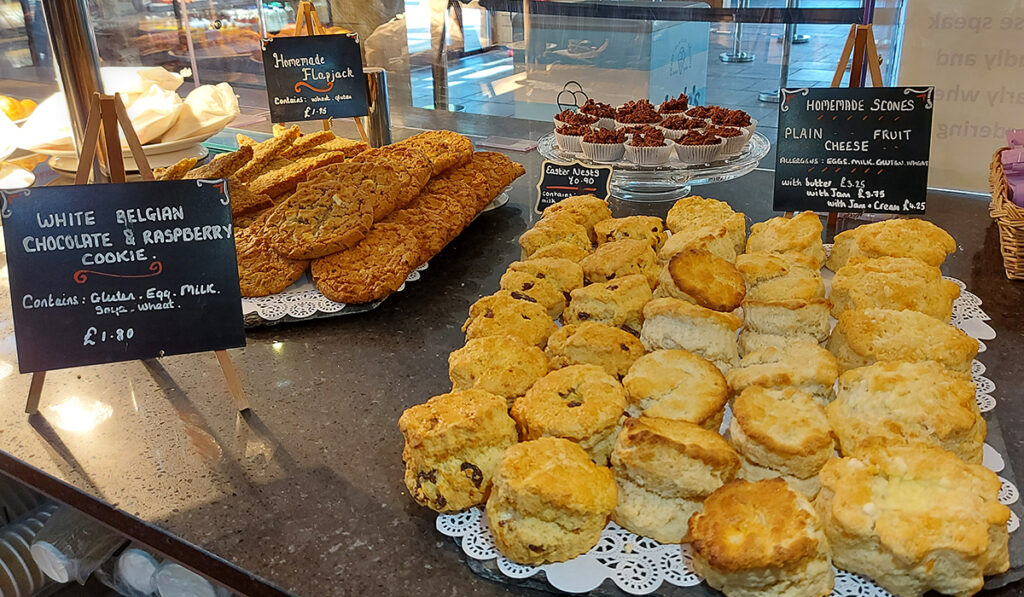 Food & Drink at Painshill
Complete your day out at Painshill and join us for a spot of lunch or a cream tea. Delicious culinary delights to tasty treats, we've got you covered. Enjoy a nice hot cup of coffee or a slice of homemade cake.
Please note, contactless payments are preferred.
Where to eat at Painshill
Mr Hamilton's Tea Room
Mr Hamilton's Tea Room operates a takeaway service. Light lunches such as sandwiches and pastries are available as well as snacks and ice-cream.
Indoor or outdoor seating options are available with some picnic benches covered in case it rains.
Vegan and gluten free options available.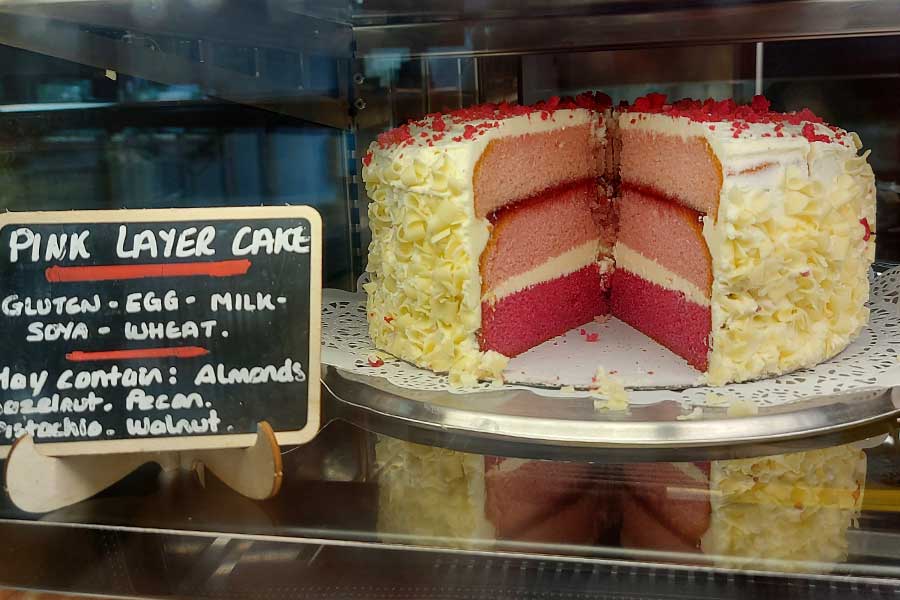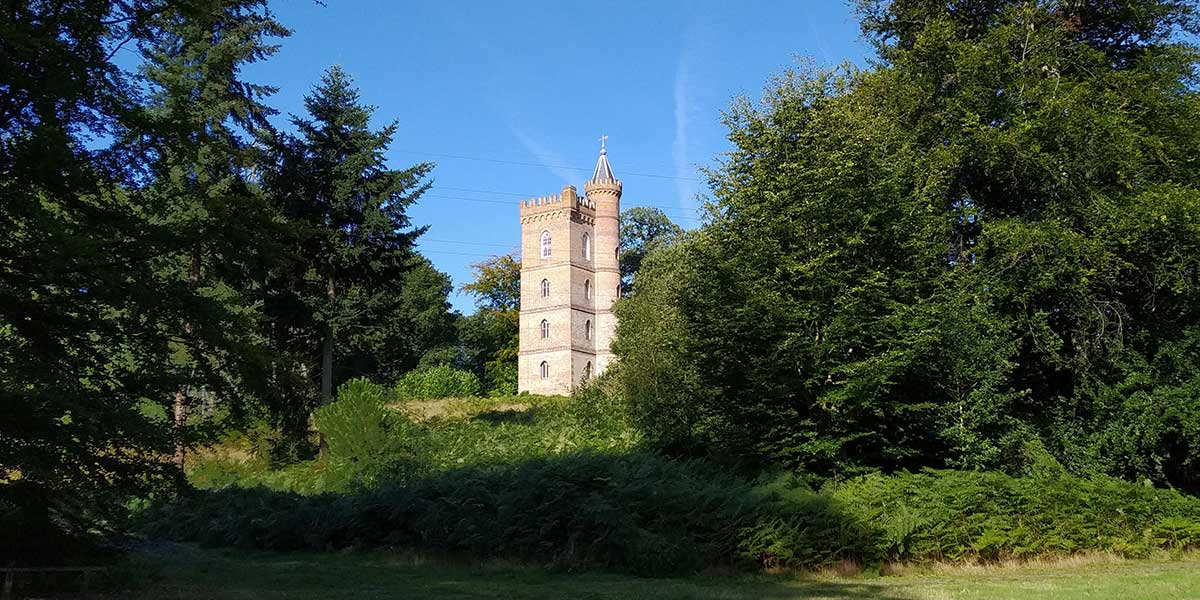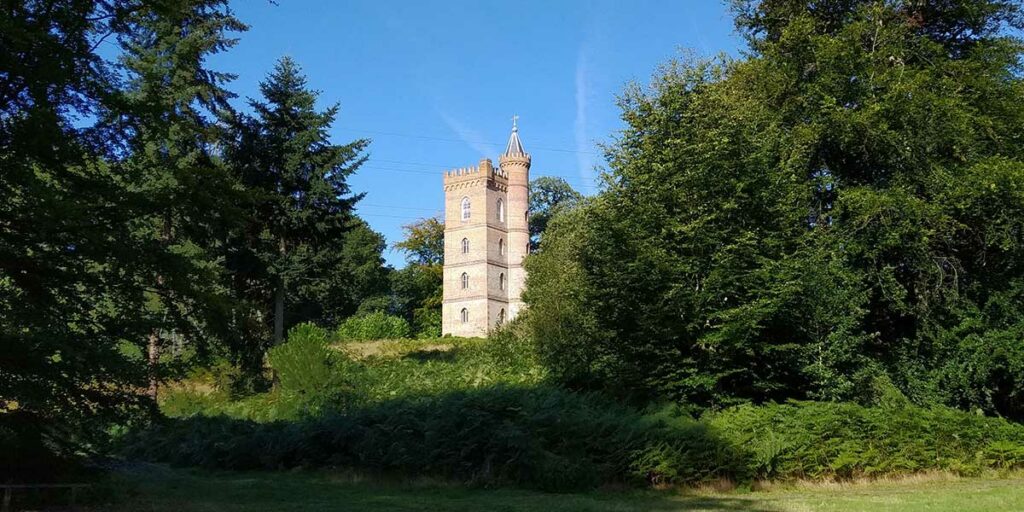 The Gothic Tower Pop-Up Café
Our charming summer pop-up café can be found on the first floor of the Gothic Tower. Serving hot and cold drinks, as well as delicious cakes and snacks. It is generally open on weekends in summer and some school holidays.
Ice-cream hut
After walking the landscape treat yourself to a Joe Delucci Gelato!
The ice-cream hut outside the Visitor Centre is often open on summer weekends and in school holidays.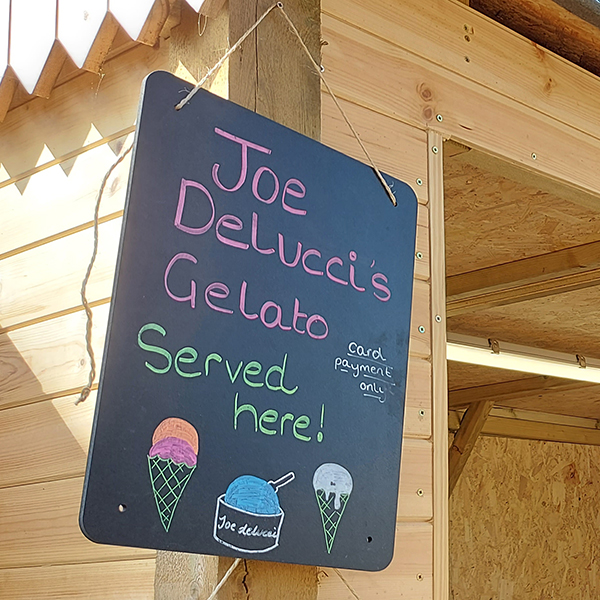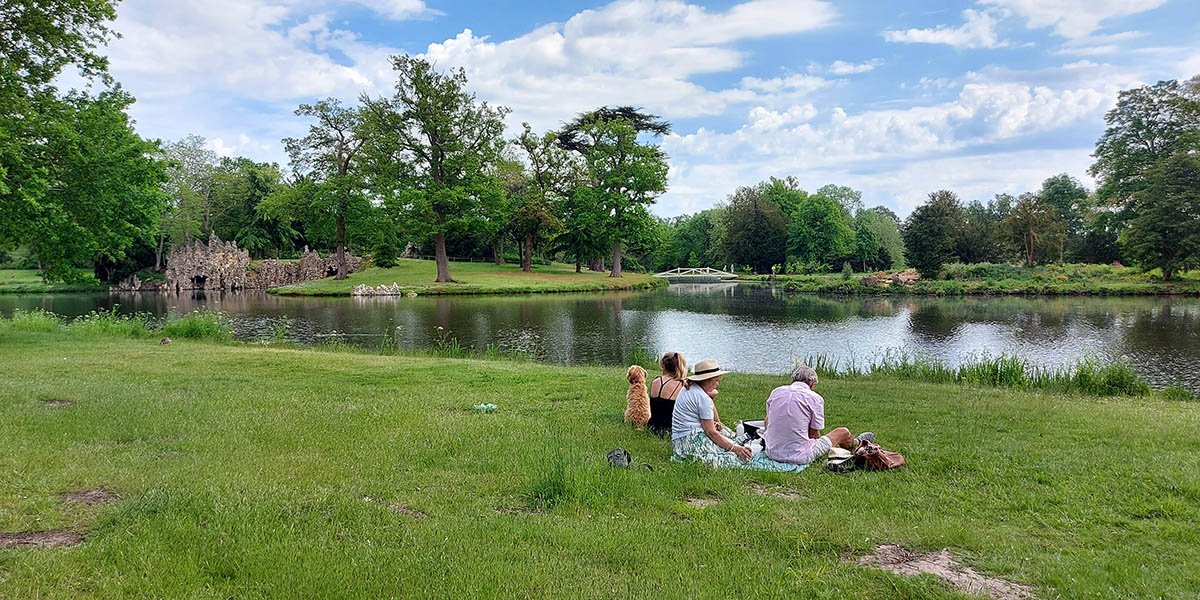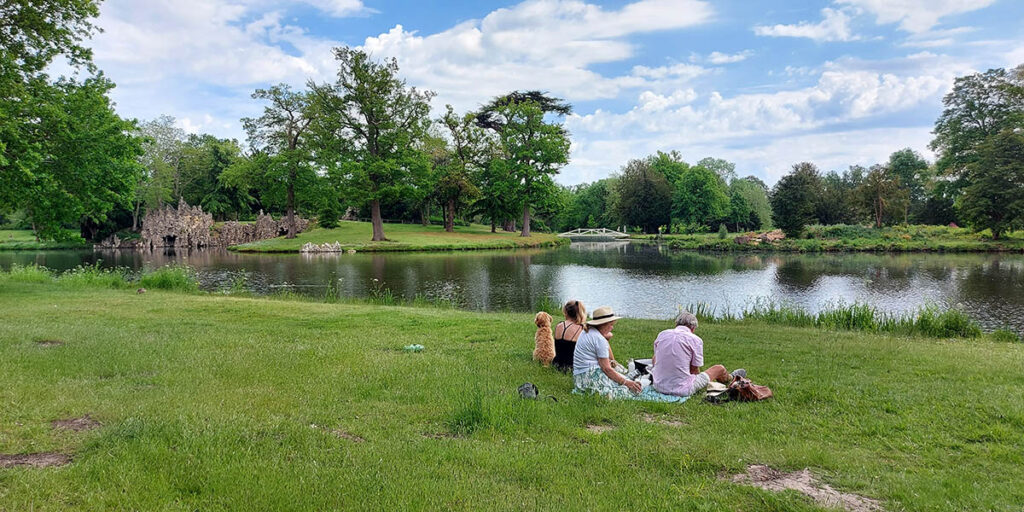 Picnics
Picnics are very welcome at Painshill. Guests are allowed to bring along blankets and chairs. There are plenty of beautiful spots to sit on the meadows and lawns. Please note: fires and BBQs are prohibited.
Painshill Sparkling Wine
Produced from the grapes grown in the Vineyard and lovingly picked by our volunteers, Painshill Sparkling Wine is an exclusive product.
Our 2 acre vineyard only makes a small number of bottles and wine is not always in stock. Please call in advance if you are making a special visit.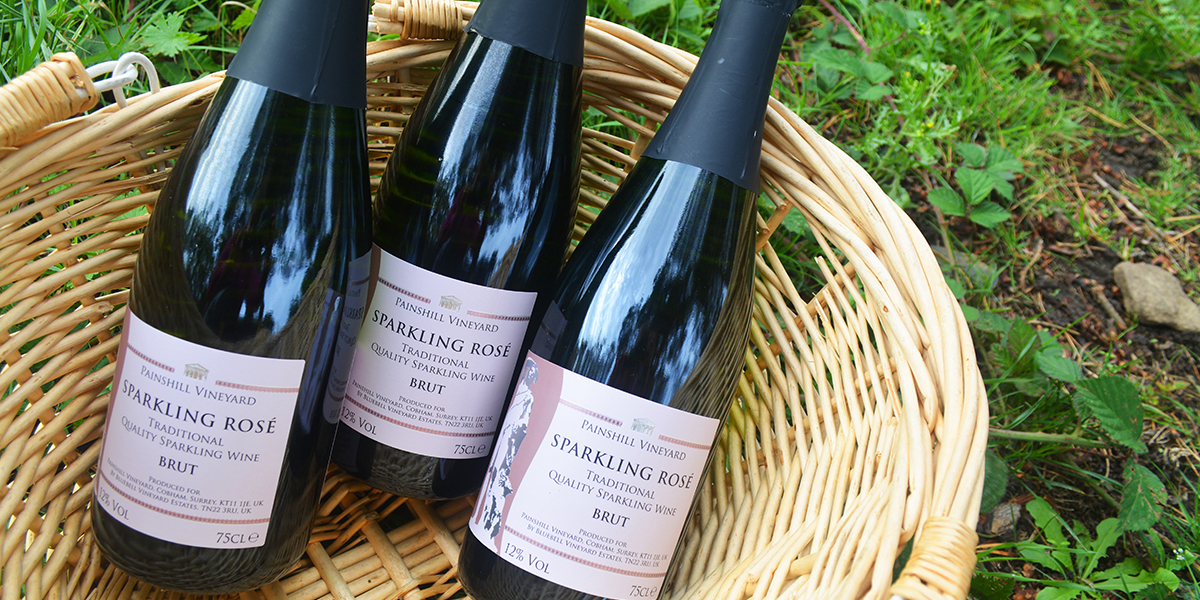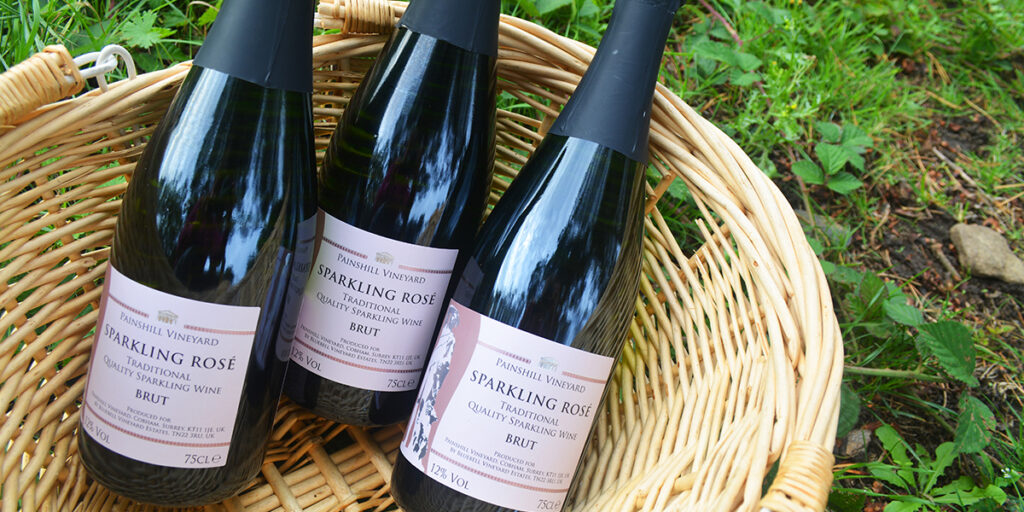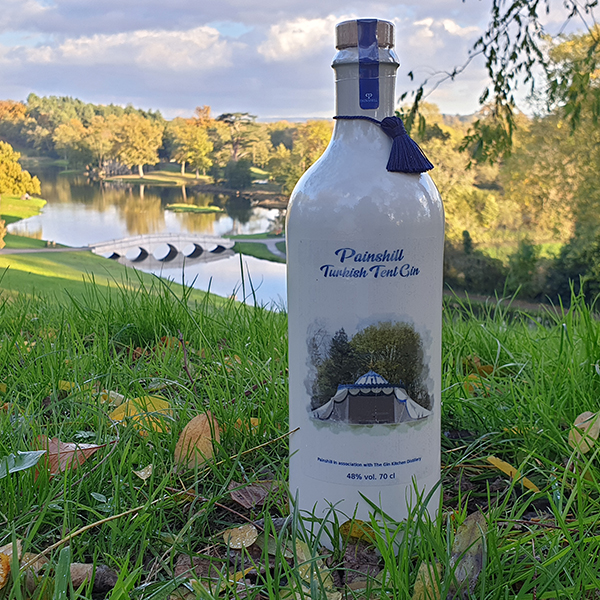 Painshill Gin
In summer 2019 Painshill started making gin, in association with a local company, The Gin Kitchen Dorking. This unique product is flavoured with botanicals and fruits grown on site by the Painshill landscape team. The Kitchen Garden Gin is a refreshing summer taste made with lemon balm, rosemary and shredded rhubarb.
A winter gin, inspired by the Turkish Tent, combines our autumn plums and home-grown apples with rose and chocolate.
Our gin is made in small batches and is not always in stock. Please call in advance if you are making a special visit.
Visiting more than once?
Why not become a Painshill member.
Things to See & Do
Painshill is an award-winning 18th century landscape garden where you are invited to walk around a work of art. Winding paths will take you on a journey to discover a living canvas with beautiful vistas and dramatically placed garden buildings. Stroll around the Serpentine Lake, wander through woodland and promenade past follies, including the Ruined Abbey, Gothic Temple and Turkish Tent.