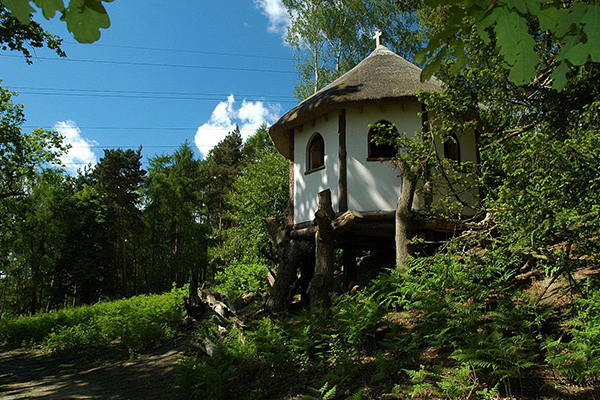 The urgent need to rethatch the Hermitage
Our latest restoration appeal
Painshill Park Trust urgently needs to rethatch the Hermitage to prevent damage to the wooden structure and protect this important folly.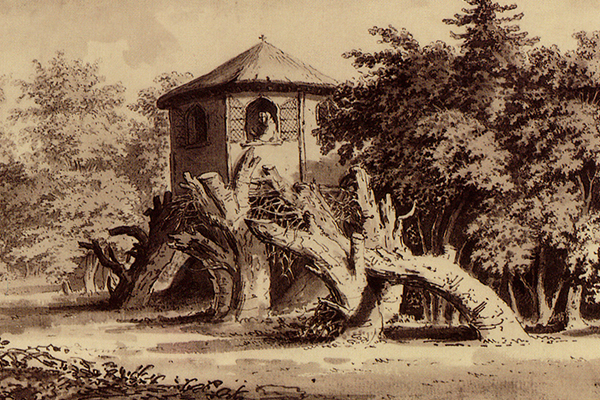 History of the Hermitage
The Hermitage is tucked away in woodland at the western end of Painshill on a hill above the River Mole. It's a peaceful space with wonderful views across rural fields to the south. The Hermitage is a thatched rustic hut supported on a mass of twisted tree stumps.
We believe the original feature was built during the early to mid 1750's, making it one of the earliest features of the landscape.
Why this project is important
The Hermitage is an important feature within the landscape. Views from the Hermitage open out towards the countryside, and the Surrey Hills beyond. Forming a crucial point of quiet reflection and contemplation in the midst of an emotional, thought provoking journey around the landscape, the Hermitage is a fine example of 18th century taste and fashion.
A thatched roof normally has an expected life span of 10 to 15 years. Having been rebuilt nearly 20 years ago to celebrate the bicentenary of Hamilton's birthday in 2004, the Hermitage roof is now somewhat dilapidated. We had to put restoration work on hold at the start of the pandemic meaning this work is long overdue. If left any longer there is a risk of water ingress into the frame of the roof and interior.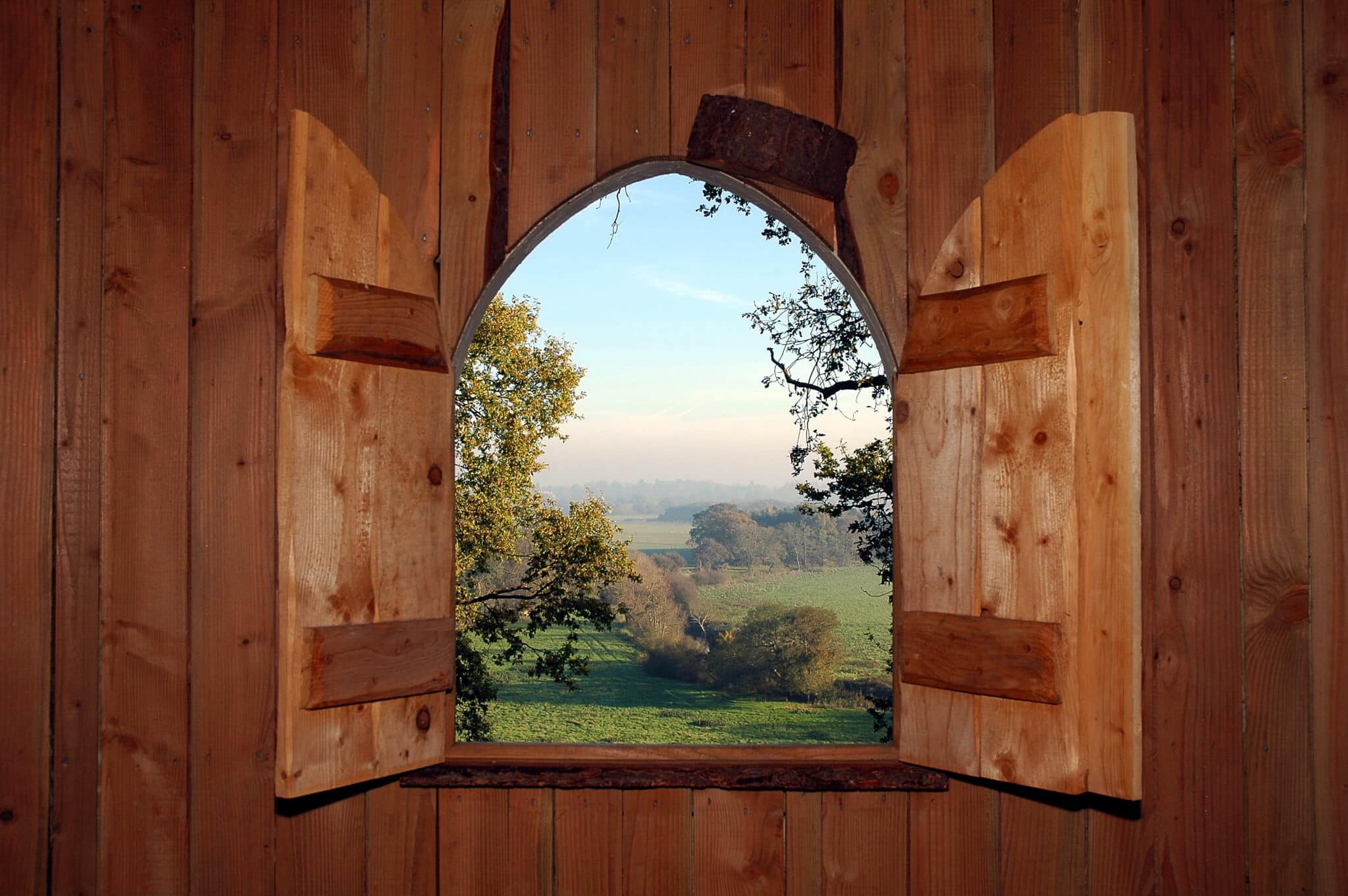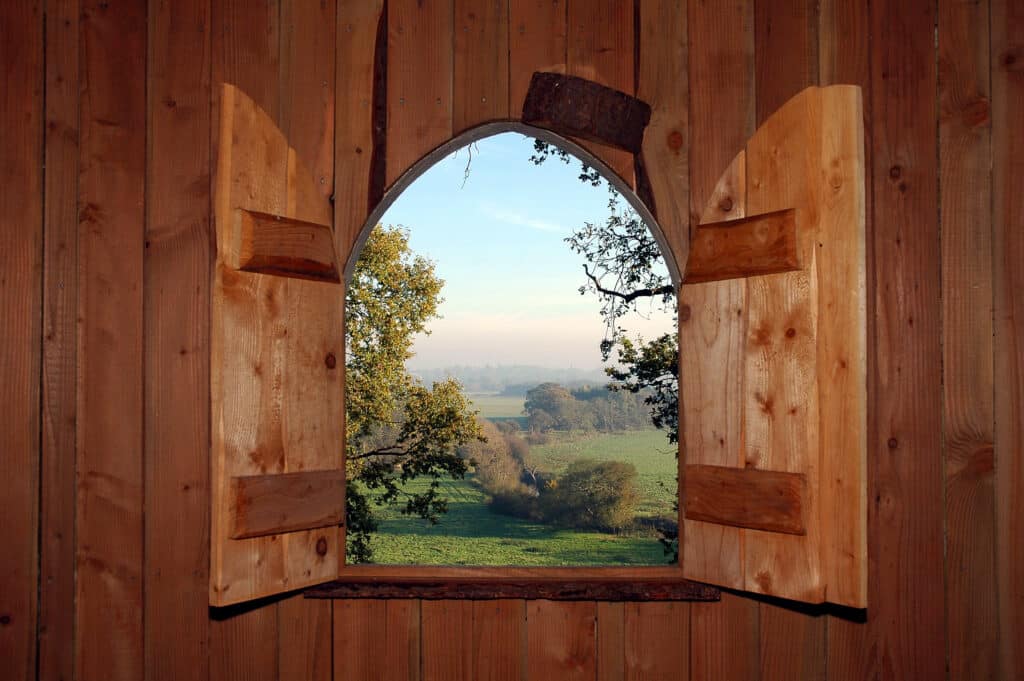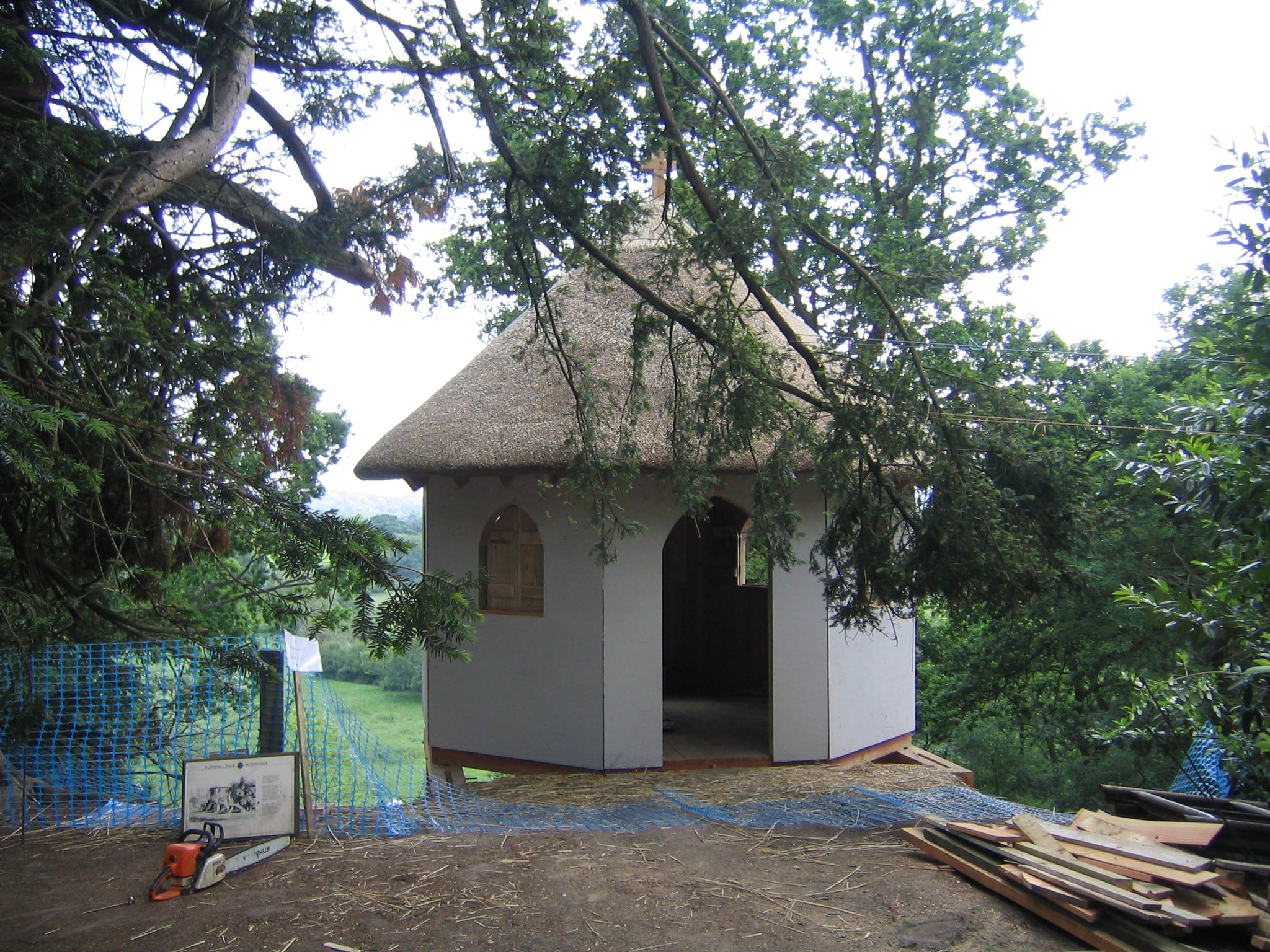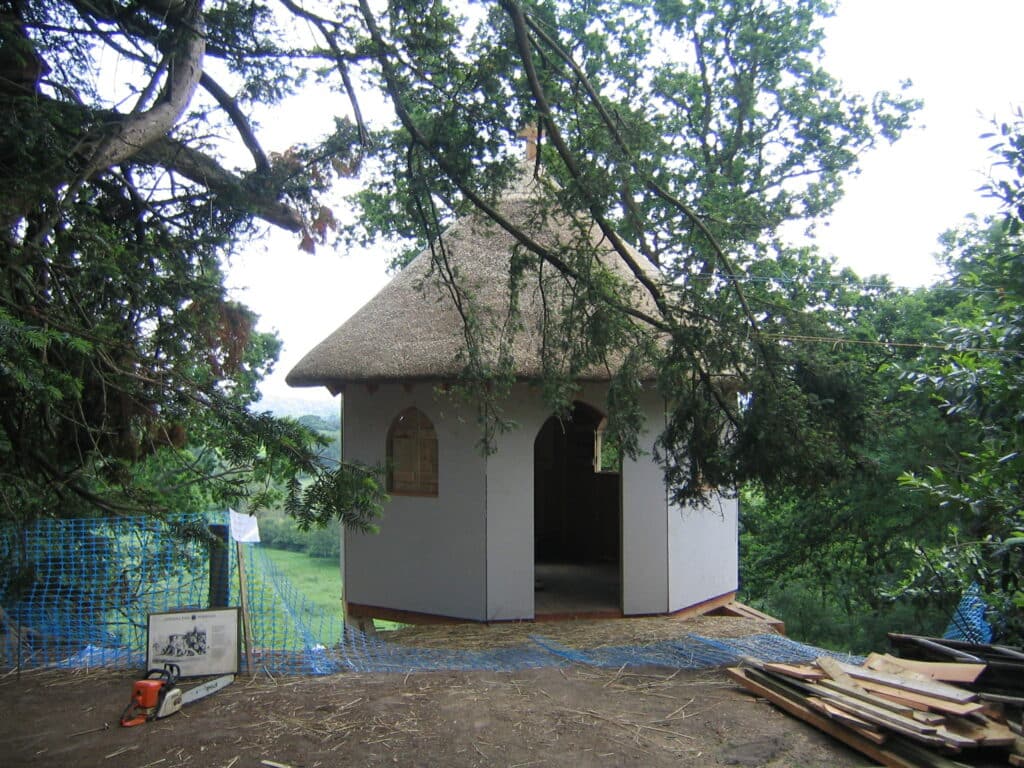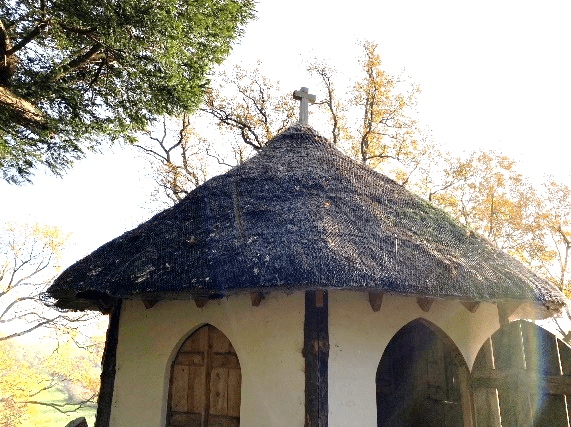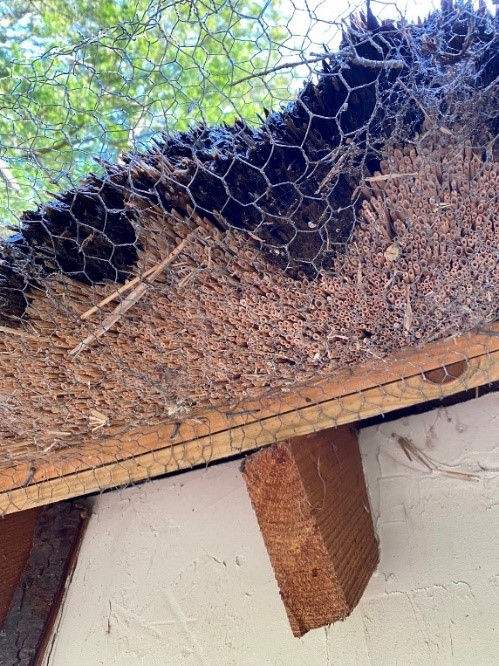 Donate today to help rethatch the Hermitage
The Hermitage needs re-thatching by a Master Thatcher. This will involve removing the existing thatch and fixings. The base of the thatchwork will be re-stabilised and prepared for a new application of fresh combed wheat thatch giving a clean crisp finish, and importantly has a lifespan of around 30 years. New wire mesh will be applied over the new thatch to prevent rodents and wildlife from nesting in the roof which would reduce its lifespan.
We are raising £9,950 to urgently rethatch the Hermitage to protect this important folly.
This will cover the cost of scaffolding, removal of the existing thatch and rethatching by a Master Thatcher, along with support of the landscape team at Painshill.
Please note, should we receive more funds than are needed to rethatch the Hermitage, these will be used towards other restoration projects at Painshill.
Take a tour of the Hermitage