5 ways to support your wellbeing at Painshill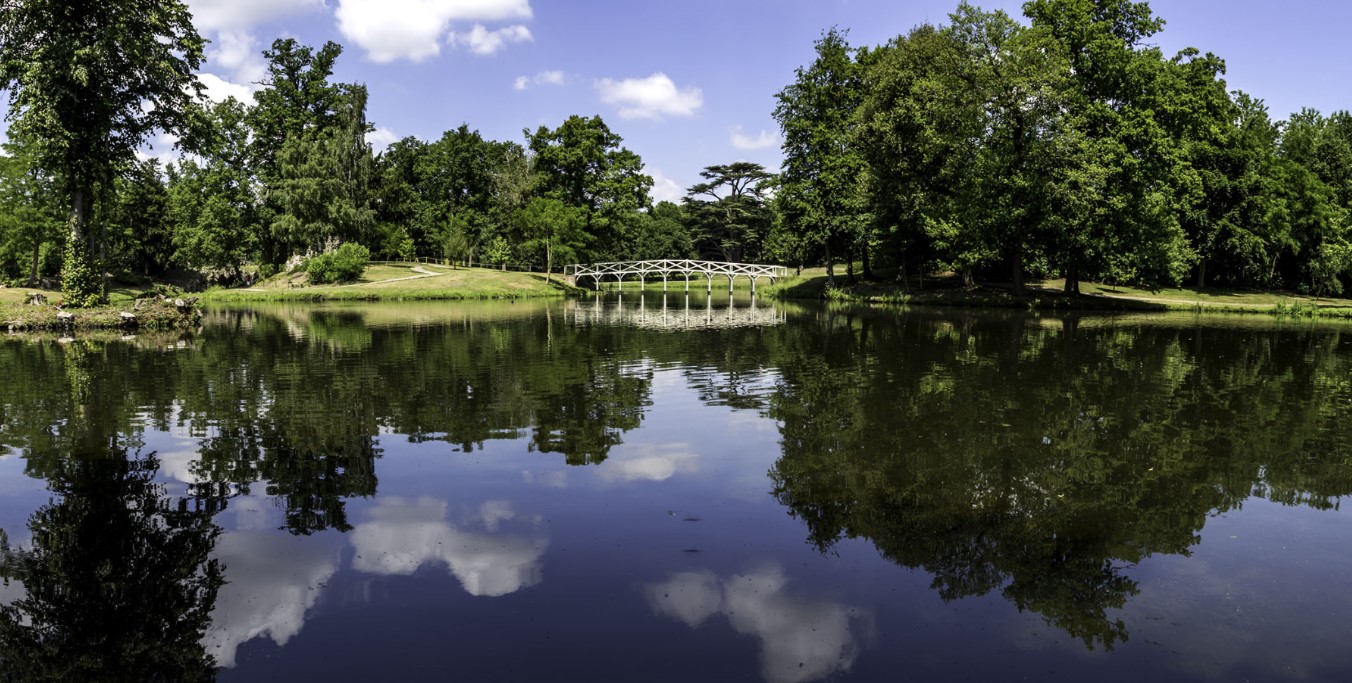 The peaceful Painshill offers the perfect spot to relax. The tranquil gardens are large enough that, even on a busy day, you can always find a quiet corner. Here's five ways you can use the landscape garden to re-connect with nature and restore yourself.
1. Bring along a picnic
There are plenty of wildflower meadows, fields of grass and banks by the lake that make great places to sit down and relax with your family or friends. Bring along a blanket and your favourite foods and enjoy being outside in the landscape.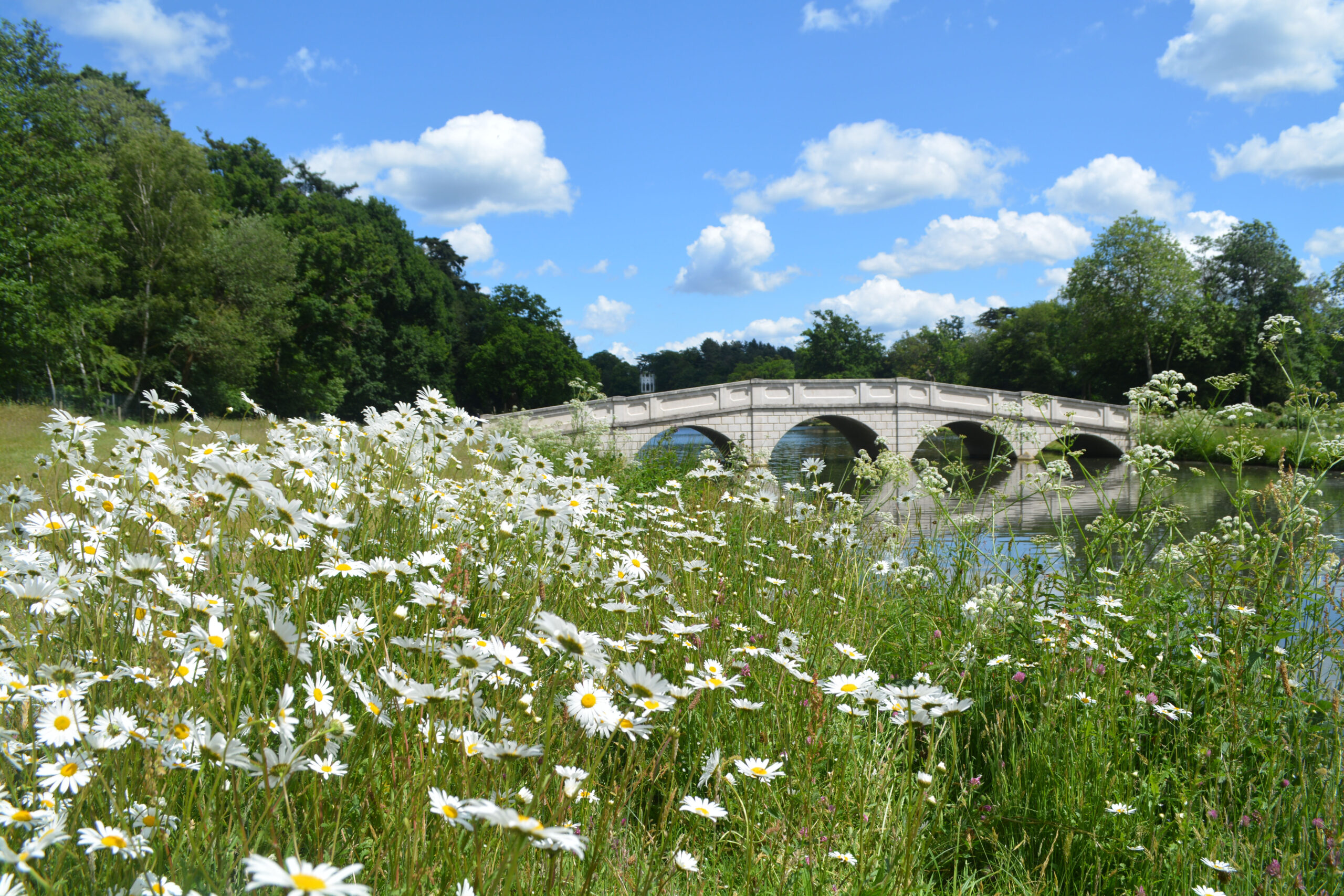 2. Stroll along the Serpentine
Painshill was made for walking! And walking has proven benefits on your mental and physical health. Walk the work of art and take in all of the beautiful views or simply stroll around the shorter lake route– every step helps!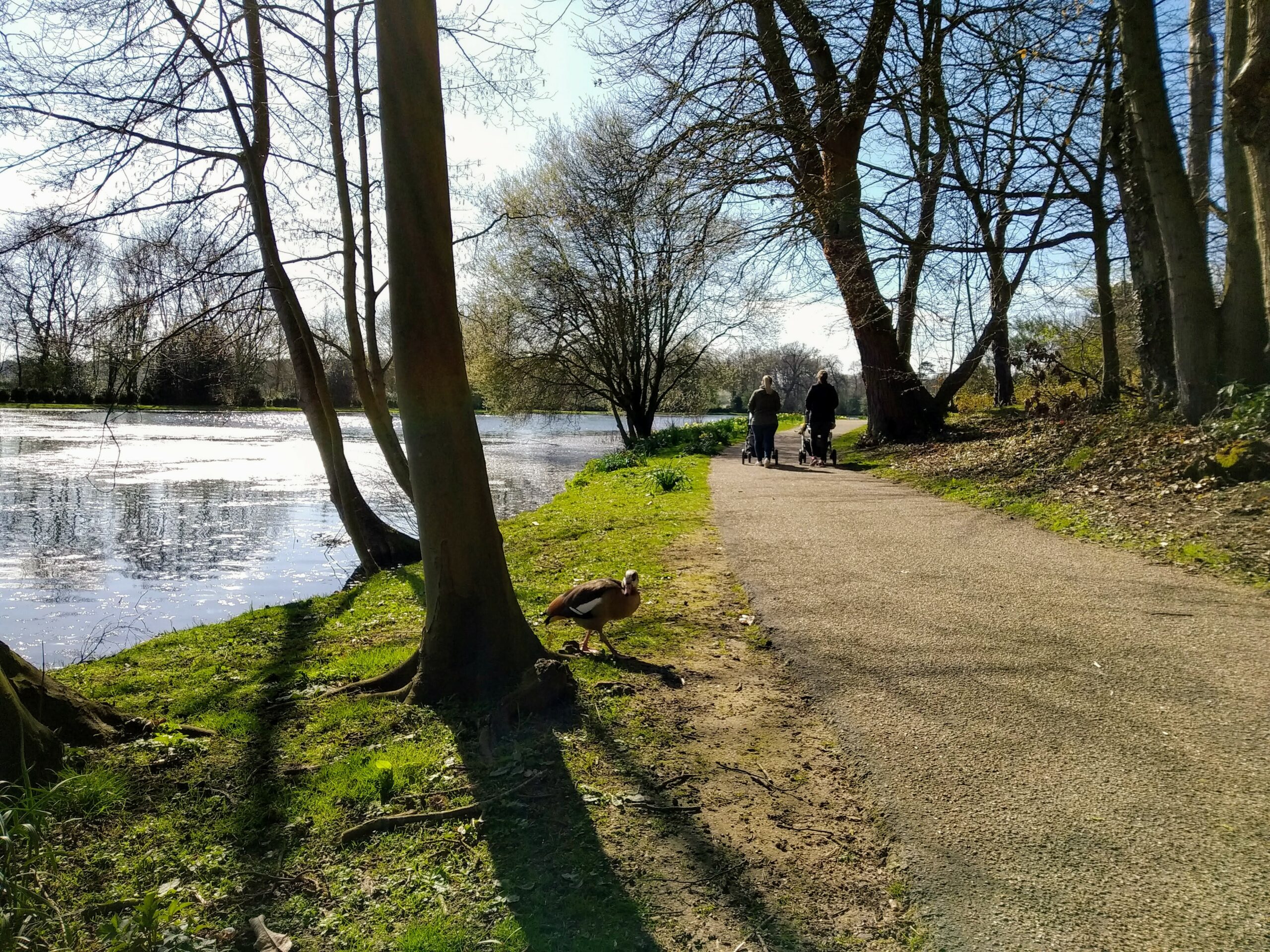 3. Join a class and get moving
Painshill is a wonderful venue for a host of different classes. Sign up for Yoga or Tai Chi and learn the benefits of these strength building exercises. Beginners are welcome for many of the classes so you can always try a taster session. Take a look at the current events programme and look out for Wellbeing Week in June to book.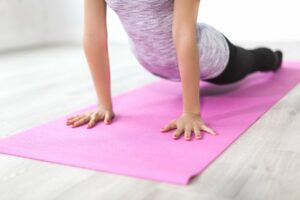 4. Walk a dog
Nothing connects you to the joy of life quite as much as a dog! Dogs are welcome in Painshill and there are always dog water bowls available. Don't have a dog of your own? Why not volunteer with the Hersham Hounds? This local charity is devoted to caring for retired racing greyhounds and volunteers regularly bring them into Painshill.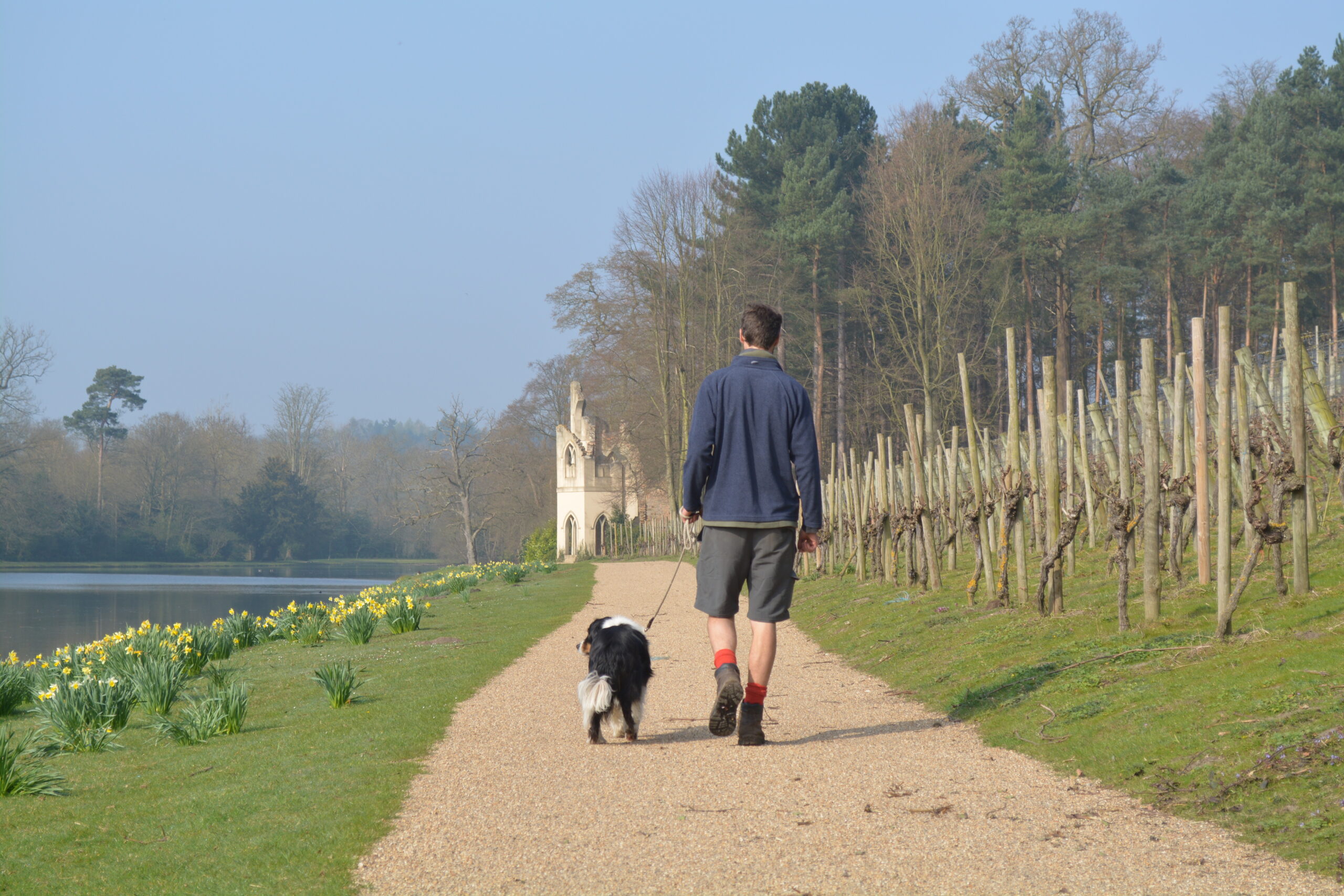 5. Get creative
Painshill was inspired by landscape painting and what better way to get involved than bringing your own sketching materials or camera and capturing it. Photography or drawing can really make you notice your surroundings and reconnect you with nature. Don't know where to begin? Come along to one of the workshops run at Painshill and start learning.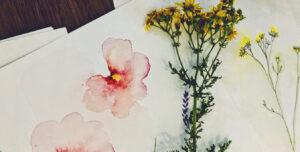 Wellbeing Week at Painshill starts on Mon 24 June and celebrates all that gardens can do to benefit for our mental and physical health.