Everything you need to know to have a safe day out at Painshill
The safety of our visitors, staff and volunteers is always our number one priority.
We can't wait to welcome you to the landscape but first please read the below information carefully.
Dates and opening hours
The landscape is open 10am until 6pm (last entry is strictly 4pm).
There are three time-slots for ticket holders to enter in. (Painshill Members, HH cards and Gardeners World card do NOT need to book and can enter at any time)
The Gothic Tower will remain closed as it is a small space but the Crystal Grotto is now open.
The Tea Room is open 10.30am until 4.30pm, offering takeaway food only. Bringing your own picnic to Painshill is welcomed.
Before your visit – DO YOU NEED TO BOOK ONLINE?
To monitor our numbers we are asking visitors to book online before they visit. If you are not a Painshill member and you do not have one of the discount cards listed below* it is essential you book all members of your party online in advance.
There are three times lots to enter in: 10am – 12pm, 12pm – 2pm, 2pm – 4pm (last entry is strictly 4pm). You can enter Painshill at any time within your allocated time slot. It is beneficial if you don't turn up at the very beginning but sometime within the time frame. The time slots are only there to help with traffic through the Visitor Centre – you can stay as long as you like in Painshill once through the entrance.
*You do NOT need to book online if you are:
Painshill members
Historic House Association members
Up to two adults with a Gardener's World card
Those with the National Art Pass card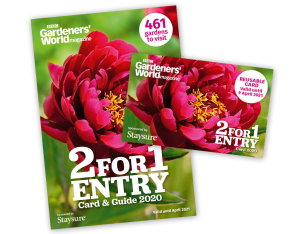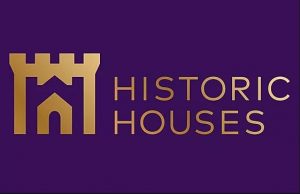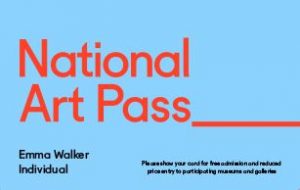 Those with a Painshill day ticket valid for a year bought online before Fri 22 May
Those with a Painshill voucher won in a raffle or similar
During your visit – please practice social distancing
Parking
Parking is free in the Painshill Visitor carpark. The Visitor Entrance is found at KT11 1BE. How to find us 
Visitor Centre
There is only one way in and out of Painshill, on a bridge across the river, please stay to the left and follow our one way system. Please do not obstruct the bridge.
If there is a queue please keep 2 metres away from other households, yellow lines and signs will help guide you.
Have your membership care or tickets ready. You will be called forward to an outside desk by one of our volunteers. You will be asked for the surname you booked under.
Please have patience at all times with our with our staff and volunteers. 
Once past the ticket desk please make your way through the Visitor Centre corridor quickly and out into the landscape.
Hand sanitiser is available at the Visitor Centre.
Once out in the landscape enjoy your visit! Spread out over 158 acres, soak up the scenery and have fun!
Government guidelines on social distancing must be followed at all times. Painshil's volunteer rangers will be out in the landscape to ensure all visitors are following social distancing guidelines.
Crystal Grotto
During busy times our volunteer Grotto Stewards will be helping aid social distancing around the Crystal Grotto. They might ask you to wait outside the entrance until another party has moved on. Please follow all the signs and one-way system directions.
Toilets
The toilets in the Visitor Centre are now open. However to ensure that people do not queue outside them in the small corridor there are additional port-a-loos situated outside the Tea Room. They have running water and hand washing facilties.
The accessible toilet and baby change in the Visitor Centre will still be operational.
Tea Room
The Tea Room will be operating a takeaway service only with a separate entrance and exit. Please queue 2 metres away from others and wear a mask. Payment will be with a contactless card only.
During autumn and winter our outdoor picnic and seating area will have a marquee over it. This will provide cover but will be open on all sides for ventilation.
Gift Shop
The Gift Shop is open for browsing. 6 people will be allowed in at any one time. Please wear a mask if staying to browse.
General Painshill rules
Normal general Painshill rules apply to all visitors. Dogs must be kept on a short lead at all times. Scooters and bikes are only allowed for the under 5s. Please do not bring in BBQs, light fires or use drones.
Exiting Painshill – follow signs and exit arrows
Please follow the yellow exit signs and arrows to leave Painshill. They have been placed to limit the amount of times you will pass others coming in.
Our social distancing measures have been supported by Community Foundation of Surrey. We are grateful to them for funding which has enabled additional measures to ensure the safety of our visitors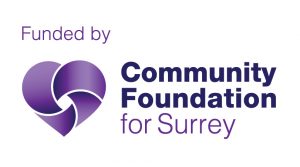 Please note: An inherent risk of exposure to COVID-19 exists in any public place where people are present. COVID-19 is an extremely contagious disease that can lead to severe illness and death. By visiting Painshill, you voluntarily assume all risks related to exposure to COVID-19