Wedding inspiration at Painshill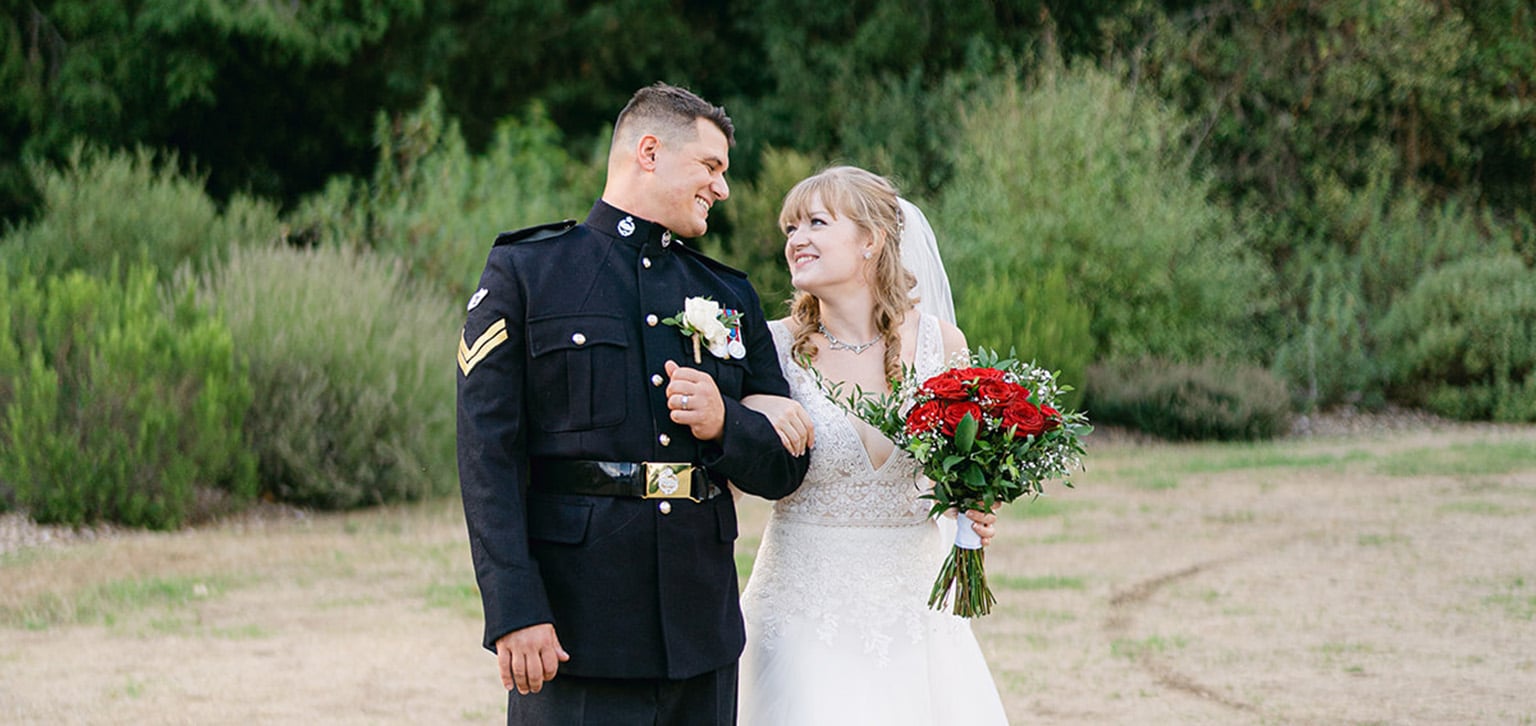 At this time of year, with February and Valentine's Day just around the corner, we love looking back over some of the glorious weddings held at Painshill.
One of our favourite weddings of 2022 was when we welcomed Louisa and Jake to the Gothic Temple.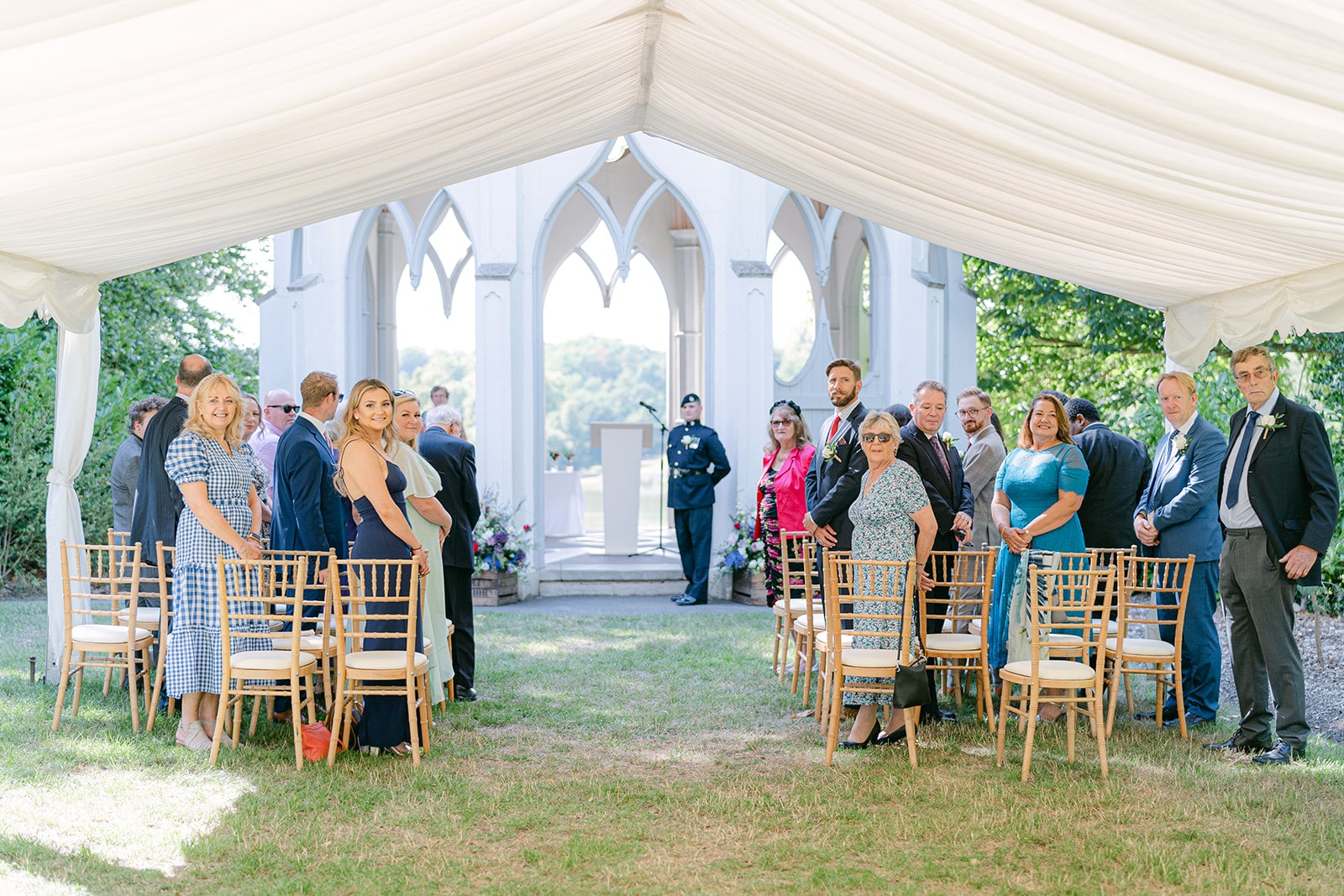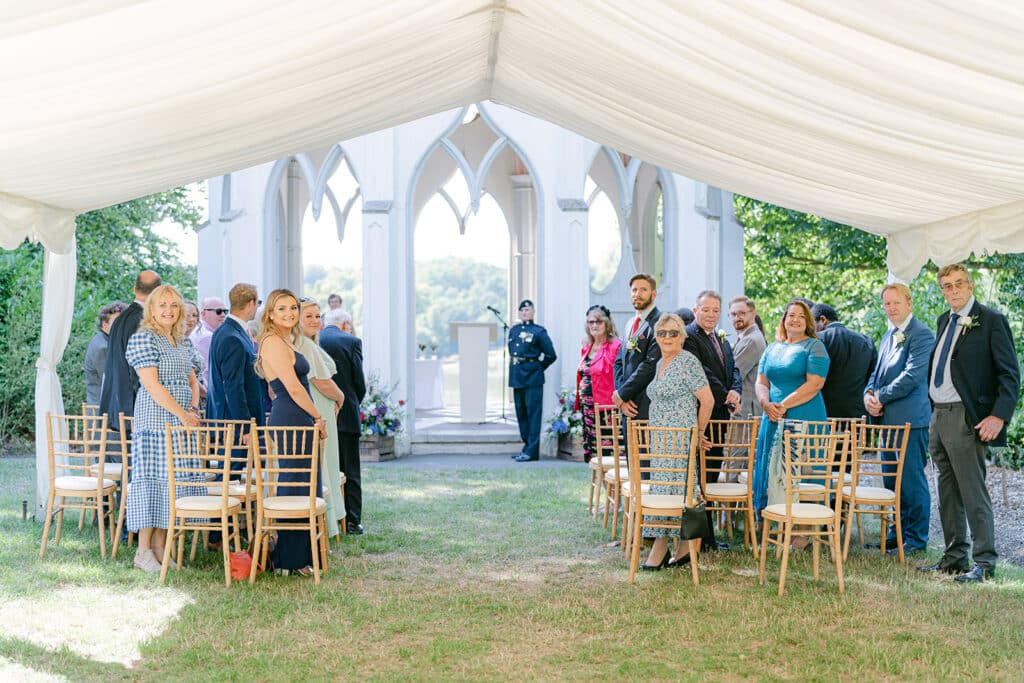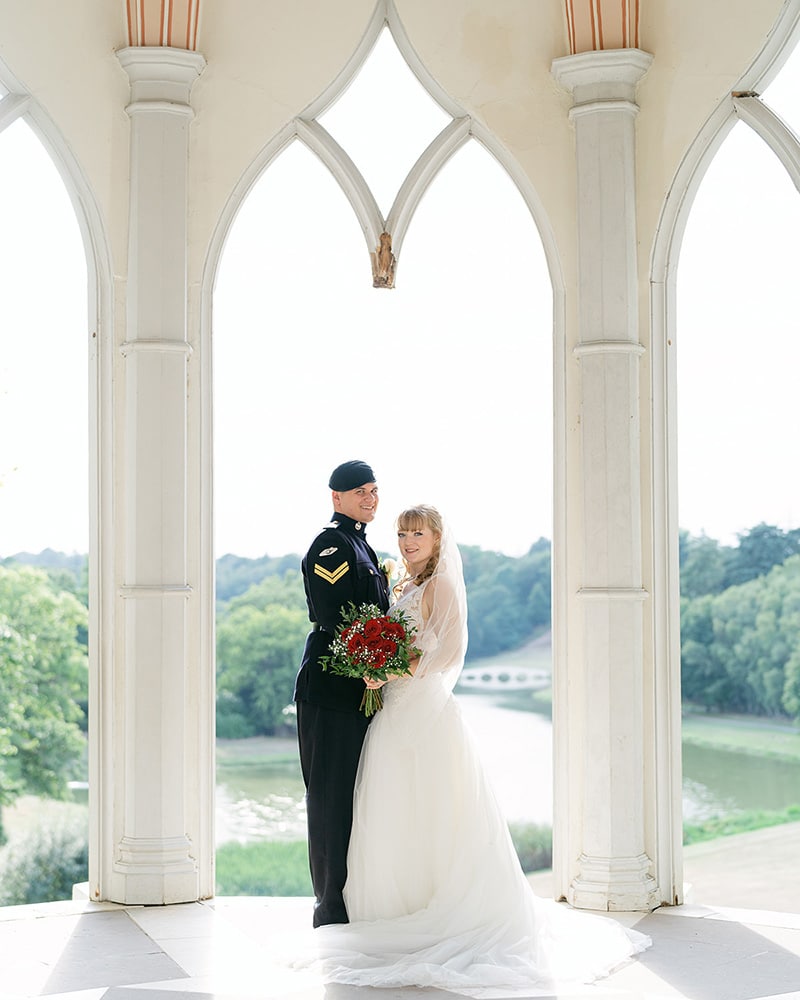 The Temple, with views over the lake and meadows, is licensed for up to 75 people. It stands at the head of a tree lined aisle, right next to the Amphitheatre lawn which can easily hold any size marquee. Jake and Louisa held their ceremony in the garden folly, followed by a drinks reception on the lawn before heading to another venue for their reception.
Louisa and Jake really made the most of the elegance of the 18th century landscape setting.
The flowers added a incredible pop of colour – passionate bright red roses contrasting against the stark white of the Gothic architecture and the bride's dress. Flowers were by Dobbe.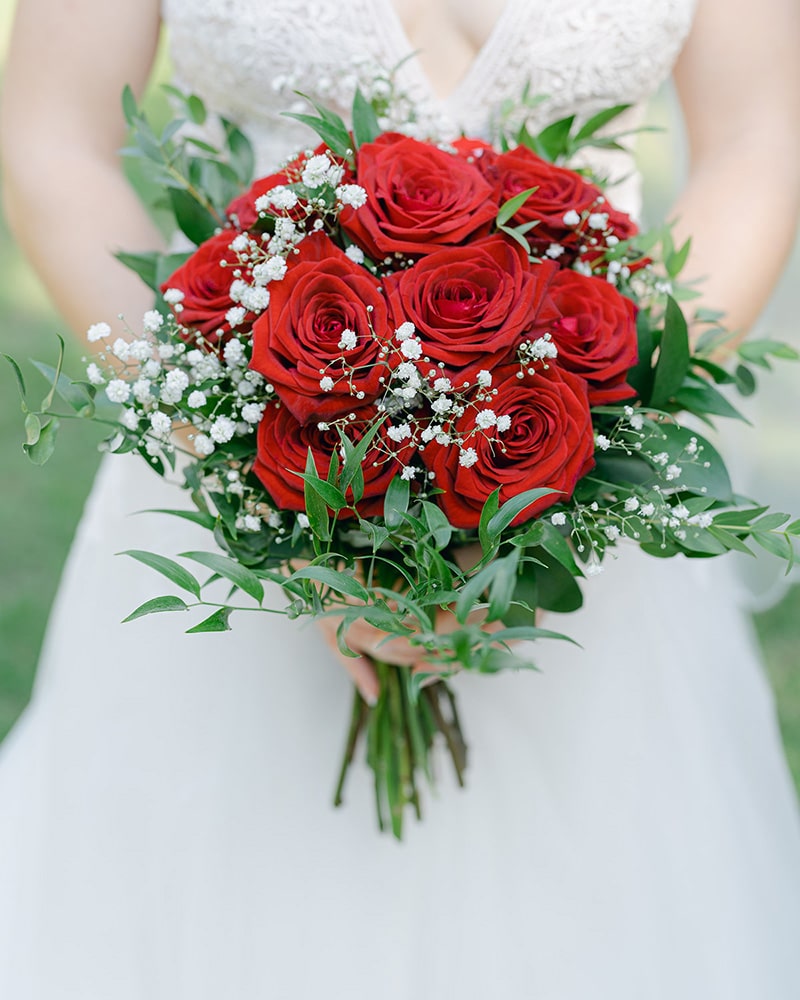 "I really loved the flowers at Louisa and Jake's wedding. The simple red roses matched the elegance of the building, while the crates brought in a more rustic tone that matches the woodland around them" Emma, Weddings Co-Ordinator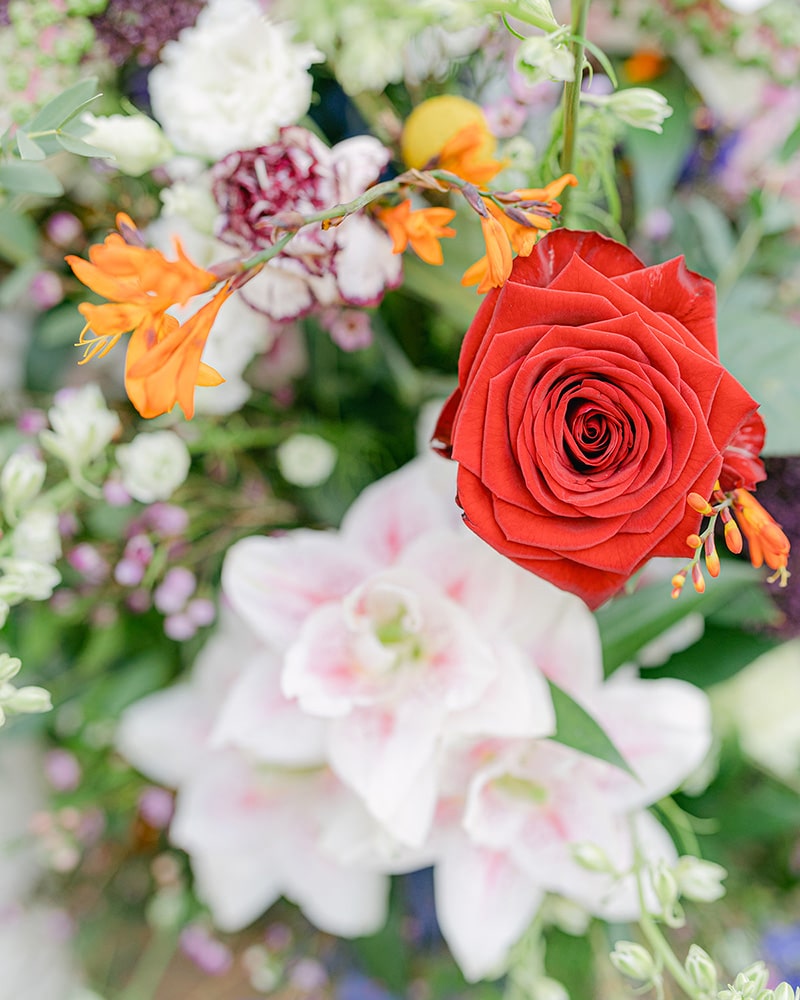 Canapés were served by Four Gables Group and cold drinks refreshed their guests on what was a hot summer's day.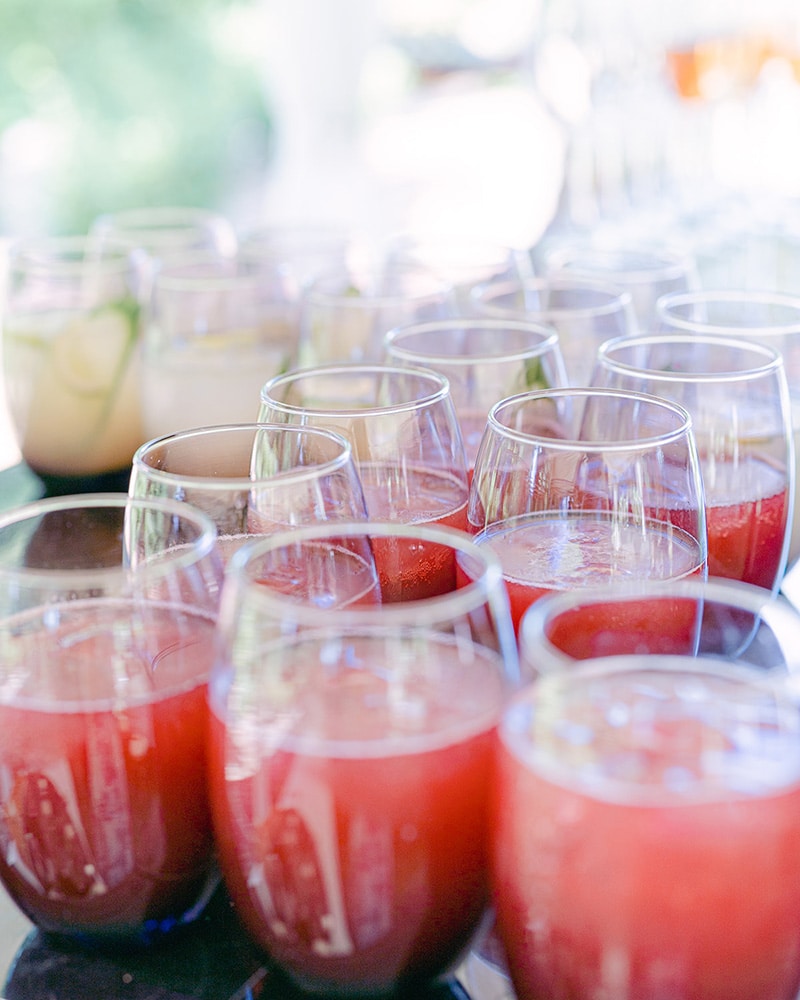 Painshill boasts magnificent locations for your wedding photos. A buggy and driver are included in all packages so you and your partner can get around easily to capture beautiful shots in unique places. Jake and Louisa visited the Crystal Grotto, a sparkling cave which is one of the highlights of the garden. The romantic location has been used in the popular television show Married At First Sight.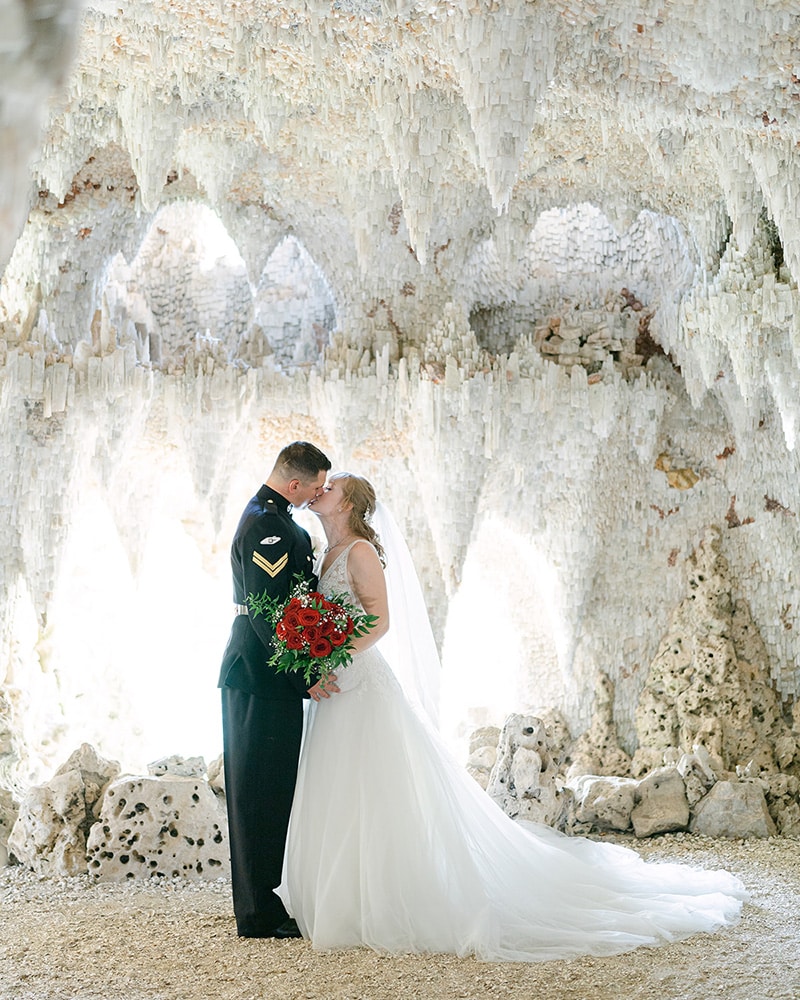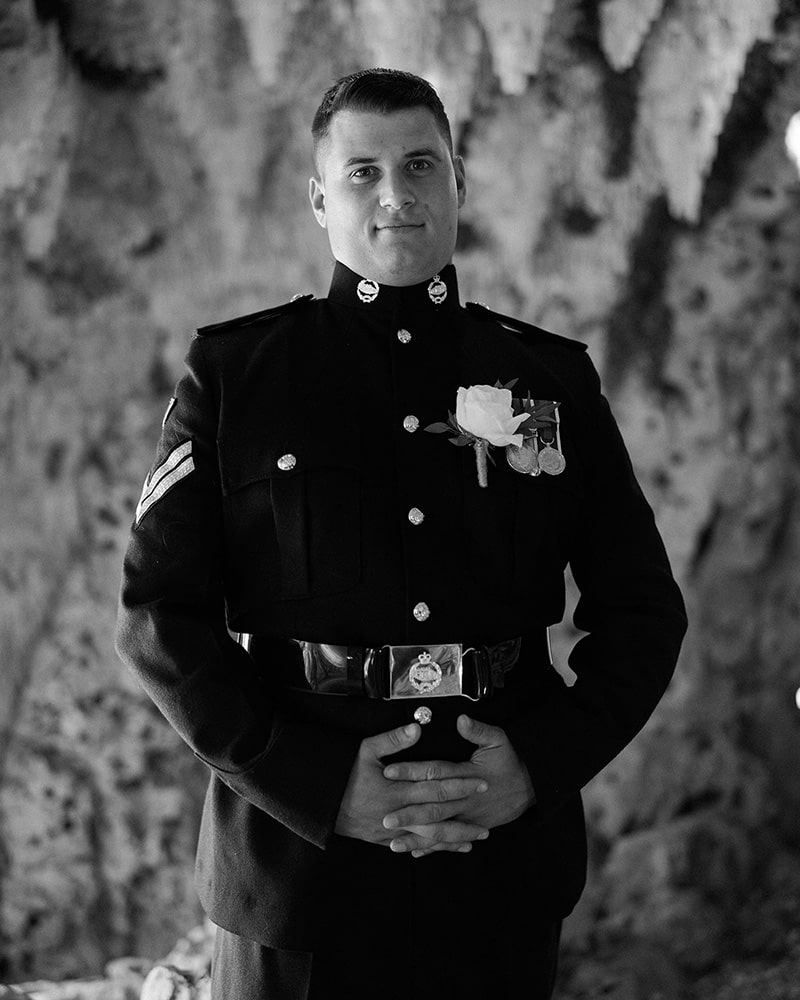 If you are feeling inspired this Valentine's Day, drop Emma a line on weddings@painshill.co.uk to come and see the views for yourself.