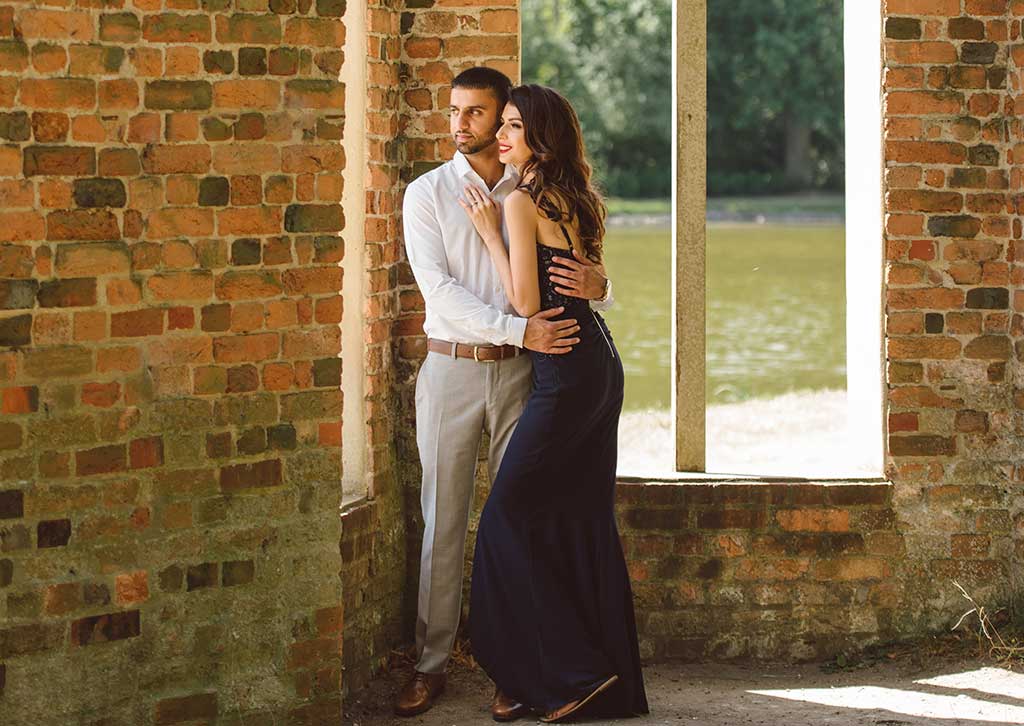 Romance at Painshill
Glorious views, romantic follies and picturesque bridges combine to make the 18th century landscape gardens at Painshill in Surrey a magical place for couples.
Photo by Navjit Surdhar Photography
Infused with Romance
Whether visiting for a first date, an anniversary or a special day trip together, Painshill is a place infused with romance. Explore enchanting follies like the Ruined Abbey sitting theatrically by the lake side or the Temple of Bacchus high on the hill. Wander in the woodland or stroll around the serene serpentine lake.
Ideas for a Romantic day at Painshill
Promenade over the bridge that has been seen in Netflix drama Bridgerton and ITVs Vanity Fair, join us for a Prosecco Afternoon Tea or set up your own romantic picnic around wildflowers. Each visit makes memories.
Photo curtesy of Netflix.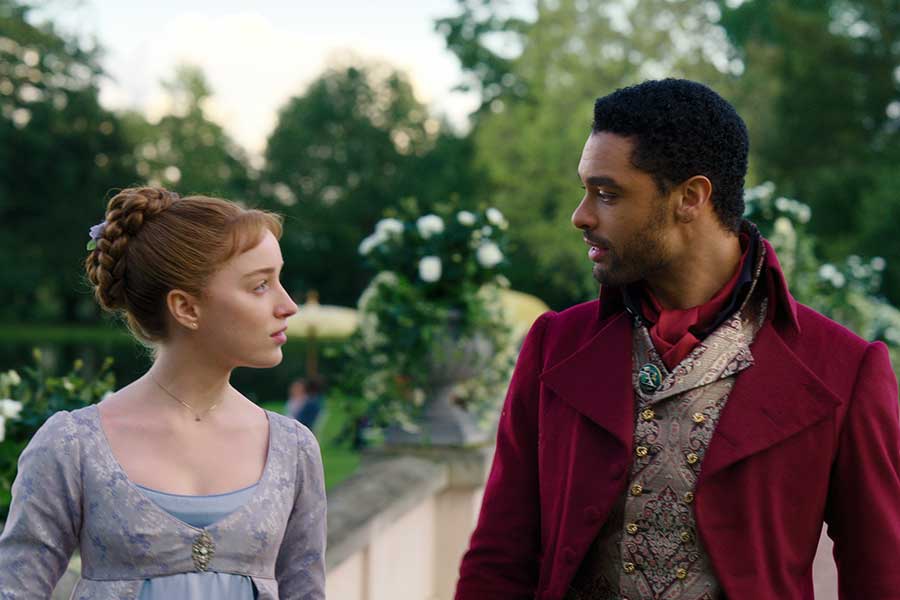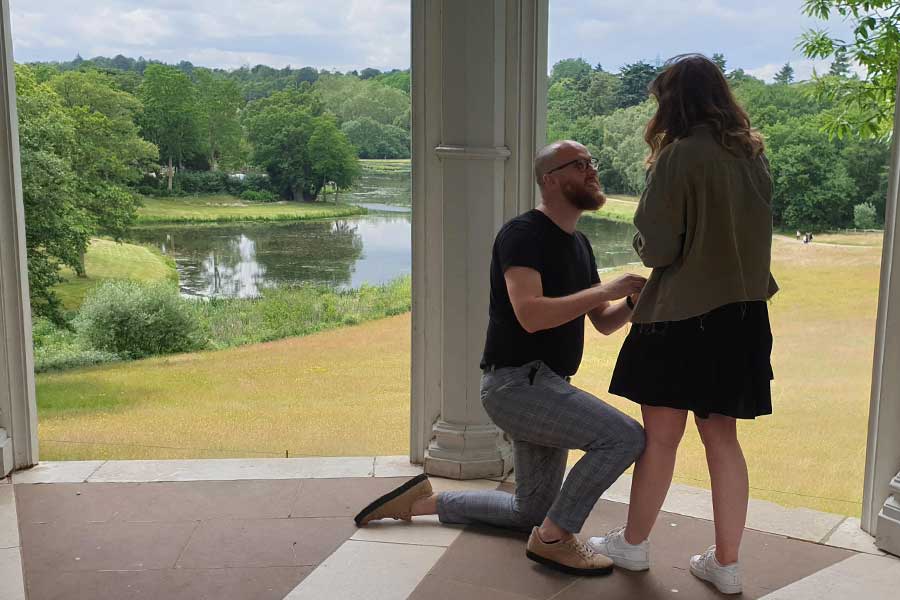 Pop the question at Painshill
Painshill is a delightful spot to pop the question. Couples have got engaged in the Gothic Temple or in the unique and magical Crystal Grotto. Plan a perfect proposal overlooking stunning scenery that you will remember for all of your lives together.
Wedding Ceremonies at Painshill
You may also consider Painshill as a venue for your elegant and natural outside wedding ceremony.
Find out more about having your special day in a landscape that's a work of art.
Photo by The Italian Dream.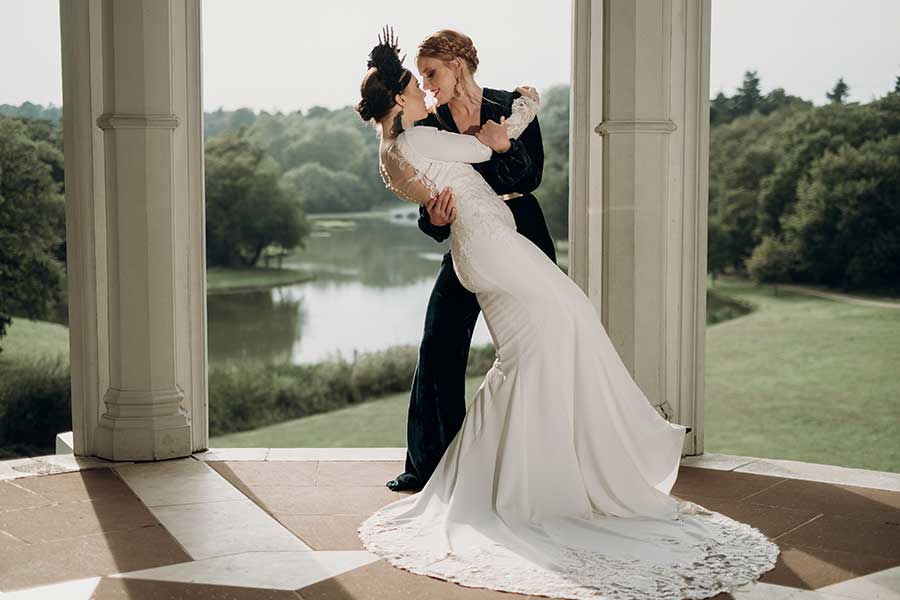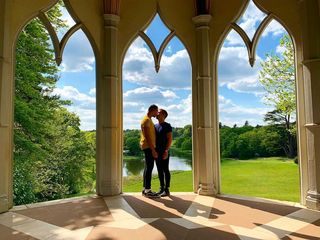 Romantic Photo Shoots at Painshill
Romance can be found under the arches of the Gothic Temple or inside the Ruined Abbey for a wonderful couples shoot. There is a beautiful backdrop in every season from snowdrops to stunning autumn colour. Making Painshill the ideal location for an engagement, pre-wedding or anniversary photo shoot.
Things to See & Do
Painshill is an award-winning 18th century landscape garden where you are invited to walk around a work of art. Winding paths will take you on a journey to discover a living canvas with beautiful vistas and dramatically placed garden buildings. Stroll around the Serpentine Lake, wander through woodland and promenade past follies, including the Ruined Abbey, Gothic Temple and Turkish Tent.