The Woollett Bridge Officially Opened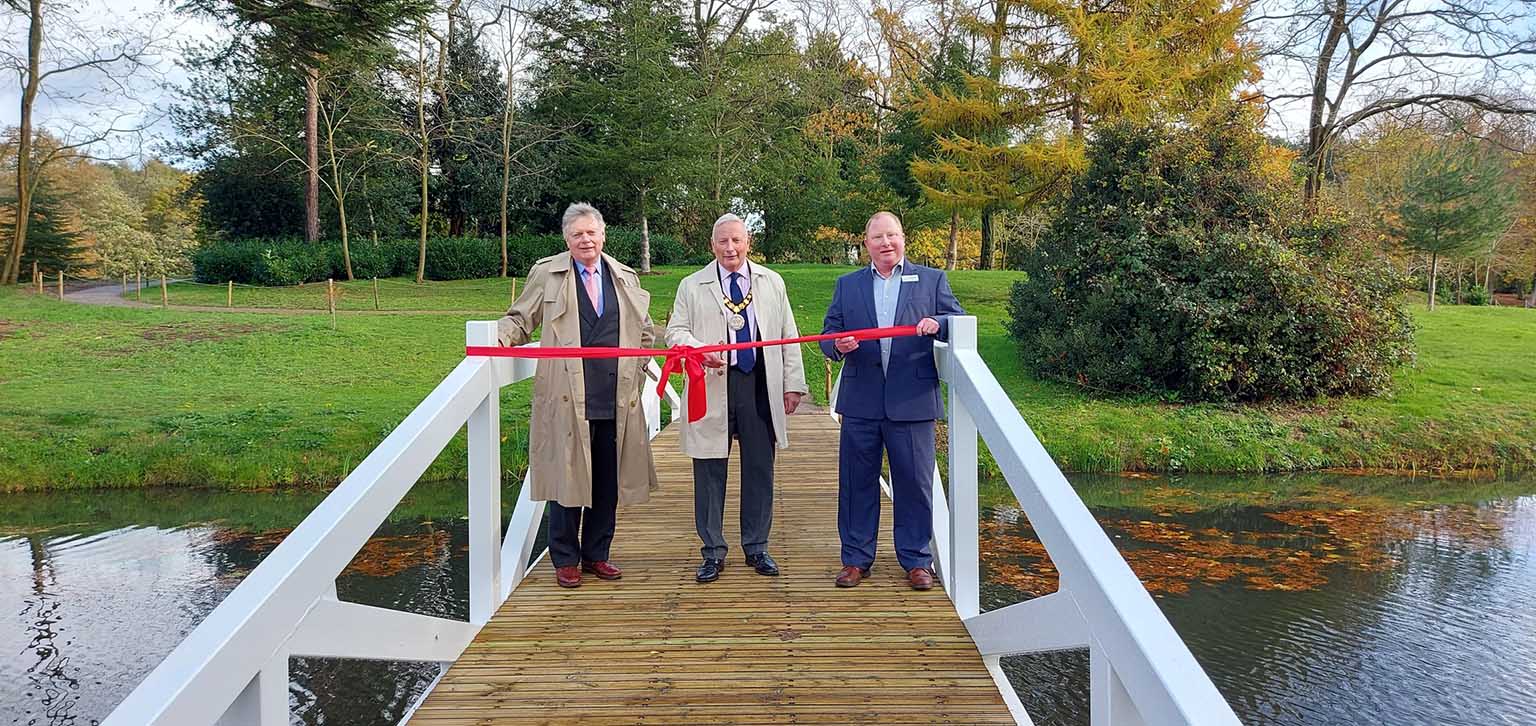 In November 2022, Painshill Park Trust were delighted to welcome The Mayor of Elmbridge, Simon Waugh, together with Elmbridge Borough Councilors, supporters and trustees to officially open the newly replaced Woollett Bridge.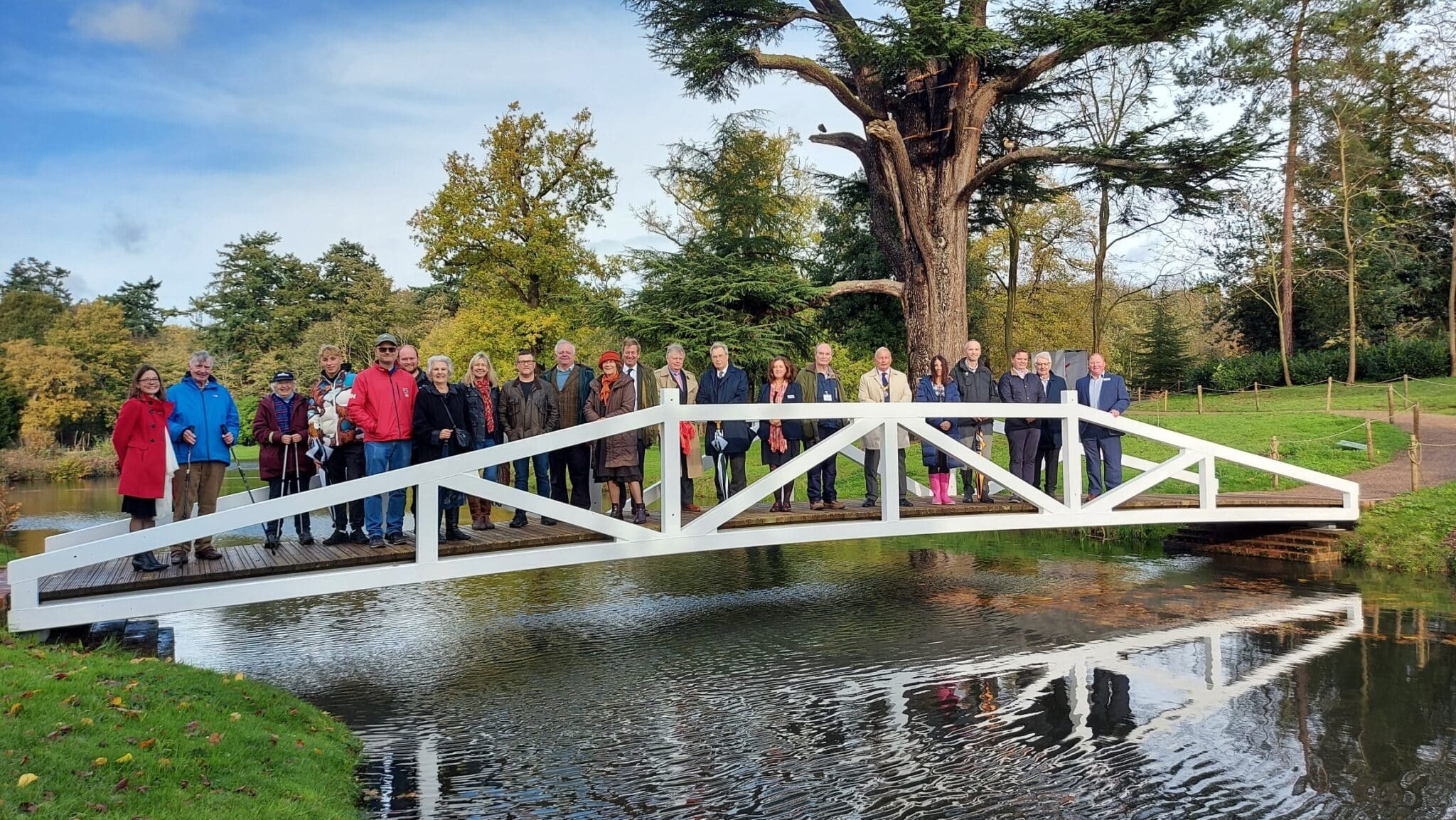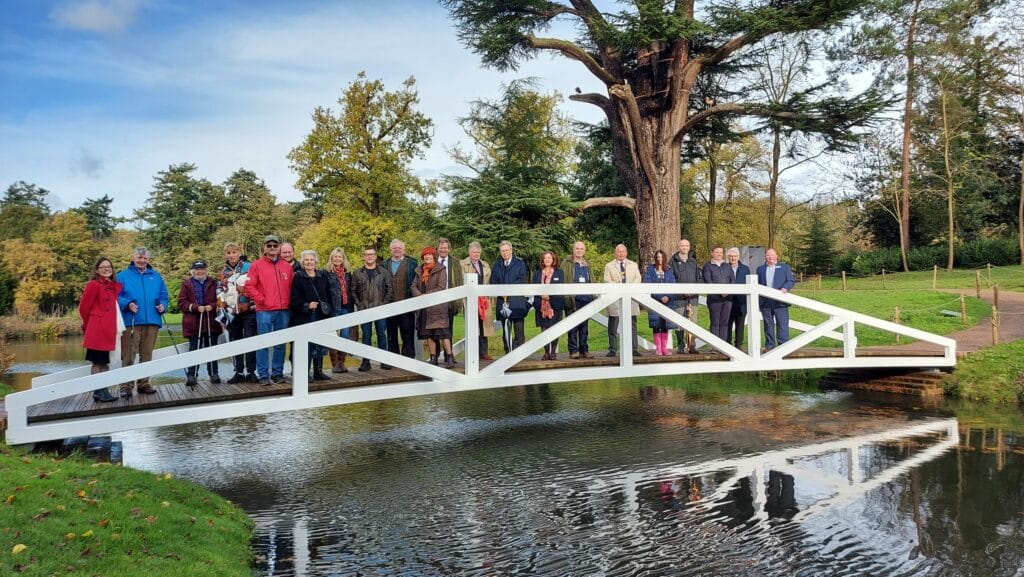 Painshill's trustees, staff and volunteers have been have blown away by the generosity and passion of supporters and would like to thank everyone who contributed to this important project.
The fundraising target was met thanks to the generosity of individual supporters and a number of grants totalling over £110,000. Painshill Park Trust is hugely grateful to Elmbridge Borough Council for providing £41,429 as part of the Community Infrastructure Levy which enabled the project to proceed in October of this year.
Painshill was created in the 18th century as a living work of art and is one of the finest examples of the English Landscape Movement. The bridge is a vital part of the garden and allows people access to one of the most impressive features in the historic park: the magical Crystal Grotto. Without the bridge, visitors cannot progress along the route planned by Charles Hamilton as a walk through a series of stunning views.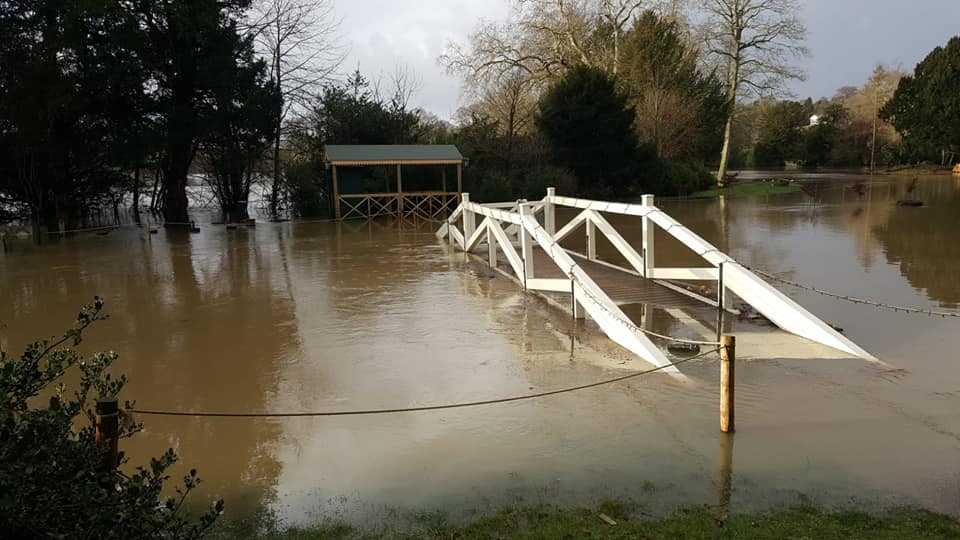 In December 2019 and again in February 2020, the Painshill landscape was flooded and the old wooden bridge was under water for a number of weeks. The timber began to rot and the bridge's stability was compromised. For many months the bridge has been supported by scaffolding to ensure it was safe for visitors.
To ensure longevity, in a climate where flooding is likely to recur, the new bridge is made of steel. Although this modern material was not used in the 18th century the Trust is positive that the design will offer the correct aesthetic while ensuring supporter's donations are invested in a lasting structure.
The bridge was manufactured by Nusteel Structures Limited in Kent. From there it was transported to Painshill by lorry. It needed to be floated across the lake into position.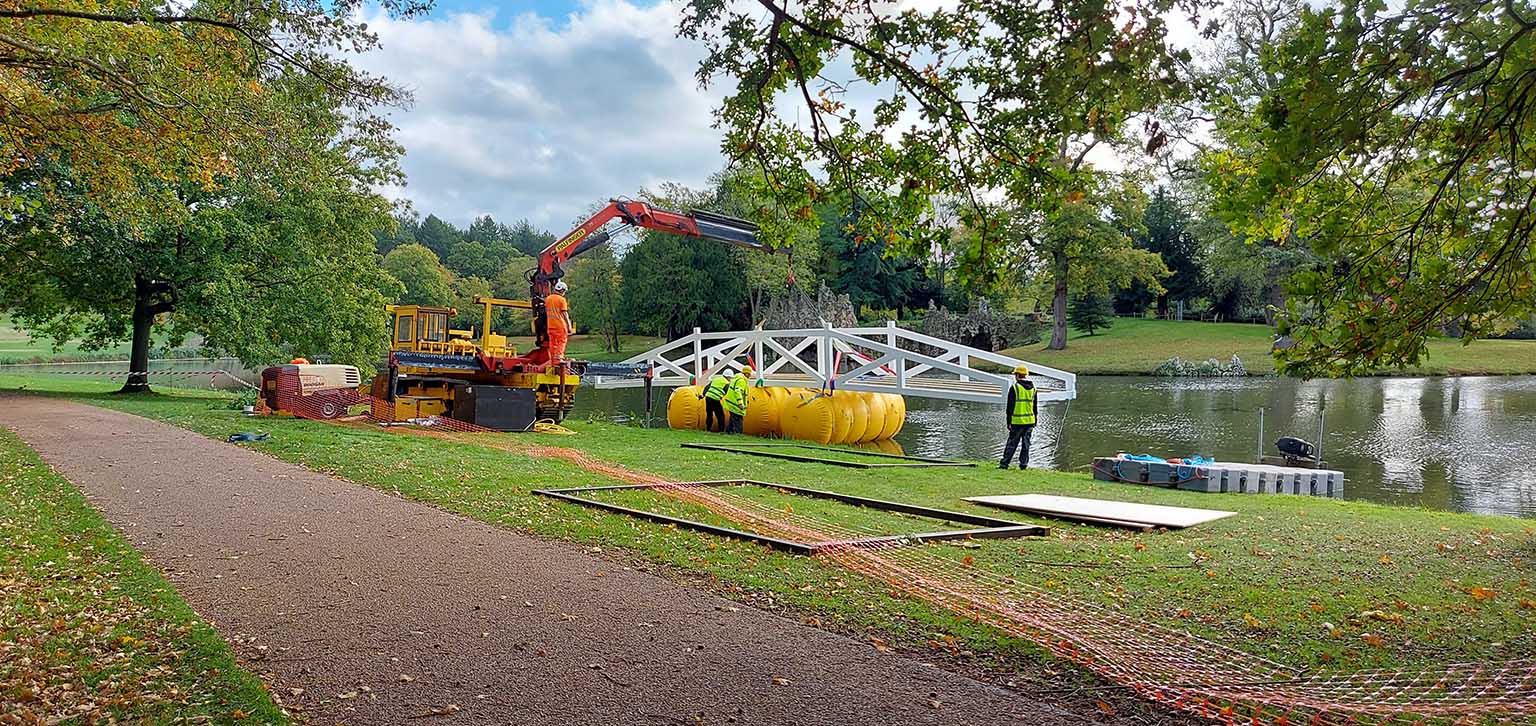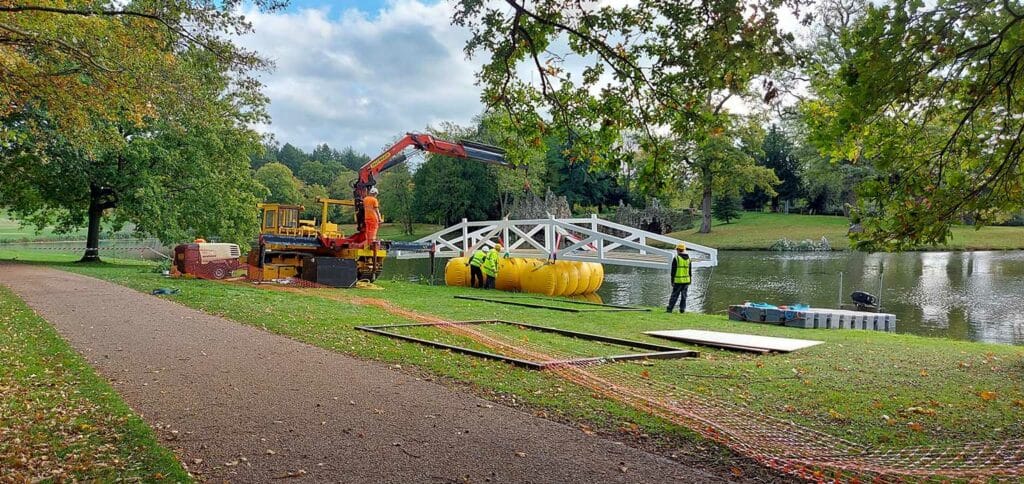 The day after the official opening, in a stark reminder of how vulnerable the landscape is, Painshill flooded once again. The water can rise quickly and this time reached the new bridge, proving immediately how important the new steel structure is. To ensure the long term survival of the landscape likely winter flooding must be factored into designs and strategies and Painshill is grateful to everyone in the local community for their support.