The Painshill wine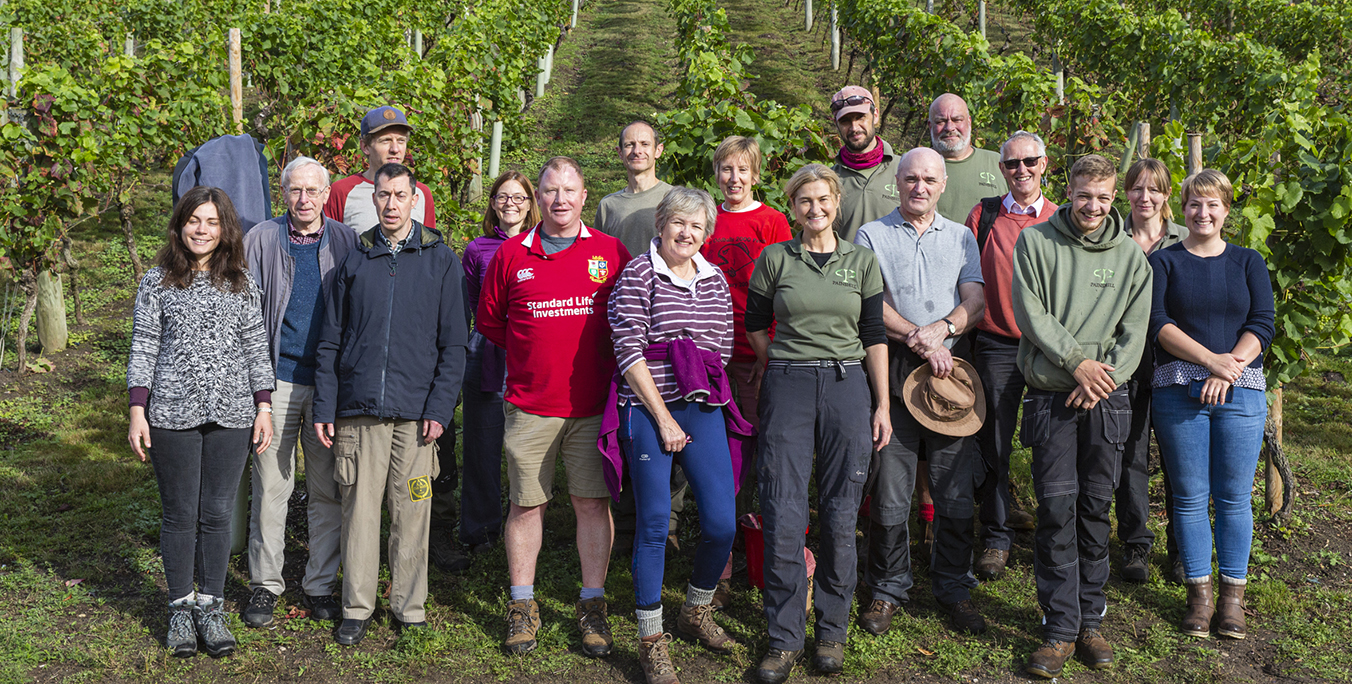 The 2019 Painshill harvest
On Monday 30 September, the team harvested the vineyard crop from 2019. It is estimated to have been about one and a half to two tonnes.
When harvesting, we rely on some of our amazing volunteers to help us. The grapes must be cut off quickly and taken straight to be pressed, before the juices run and are lost.
The team gathered early in the morning, just after sunrise, and were finished by 9.30.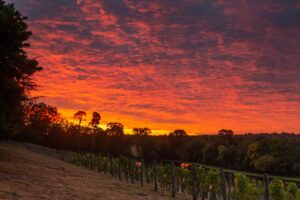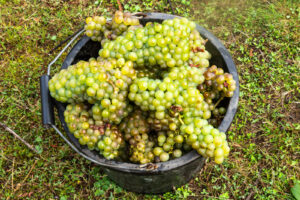 Sunrise on harvest day. Photos by Graham Dash
The process to make wine takes 18 months to two years so the 2019 harvest will be delivered back in bottles sometime in 2021.
2017 wine available
We took delivery a couple of weeks ago of the 2017 wine, a sparkling Painshill Rosé made from mixing the Chardonnary and Pinot Noir grapes. It is available by the bottle in the Painshill Shop now!
2017 was a year of late frosts and the harvest was only enough for 500 bottles. With limited availability get it before it's gone!
Fancy trying a glass?
This Autumn Tree Festival we will be selling it by the glass at the Temple of Bacchus