Remembering Bill Tomlins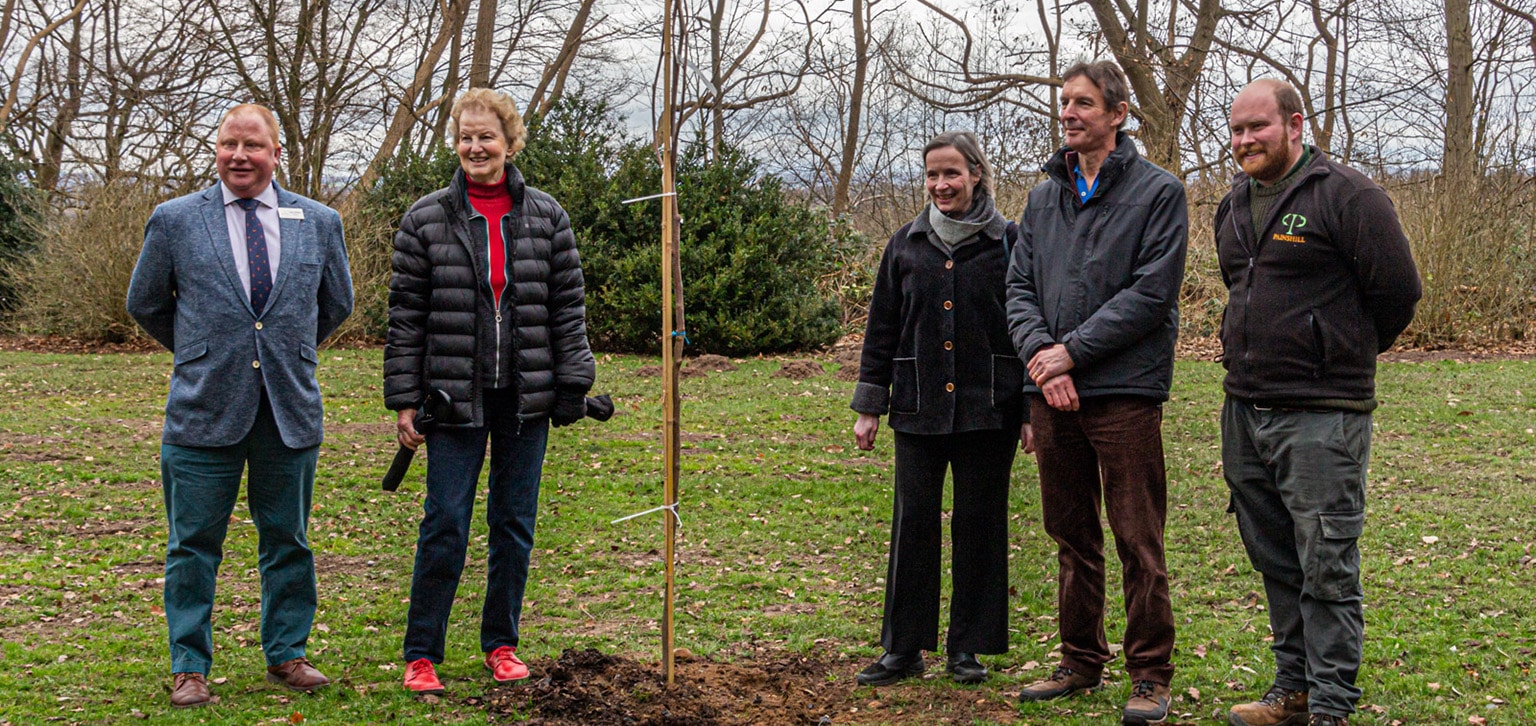 On Wednesday, March 1, Painshill Park Trust trustees, staff and volunteers gathered to pay tribute to Bill Tomlins, who passed away just before the COVID pandemic in March 2020.
Bill's contribution to Painshill was vast.
He became a volunteer with the Trust from the very beginning of the restoration, in the 1980s, and remained passionate about Painshill until his passing. He became hugely knowledgeable about the garden, undertaking vast amounts of research into Hamilton's vision. During his many years as a guide Bill led an amazing 942 tours and spoke at 320 talks.
The research required to understand Painshill is so often undertaken by incredibly passionate and dedicated volunteers. Painshill staff and trustees are extremely indebted to him and grateful for all the knowledge he has left with the Trust.
For his work at Painshill, Bill received an honorary doctorate from Writtle College in 2012.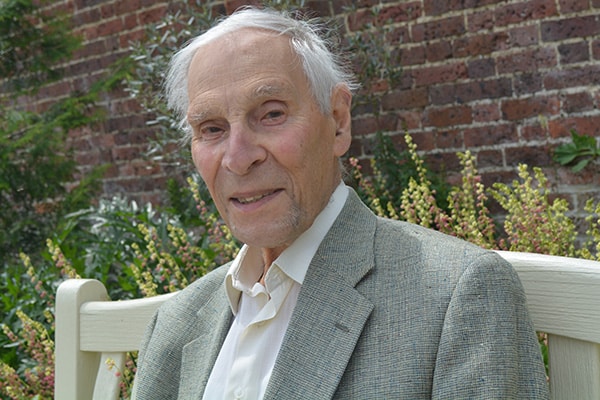 We were very pleased to have been joined by Bill's children, Jane and Charlie, to plant a tree in his memory.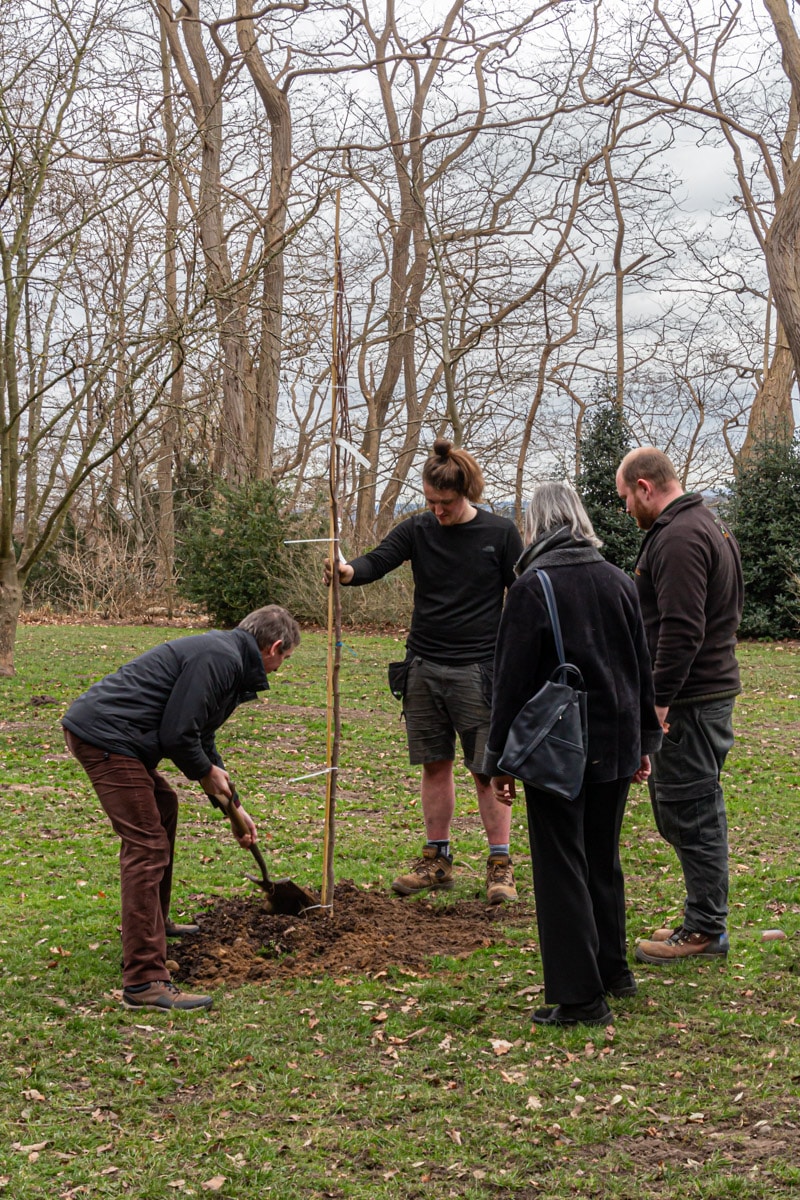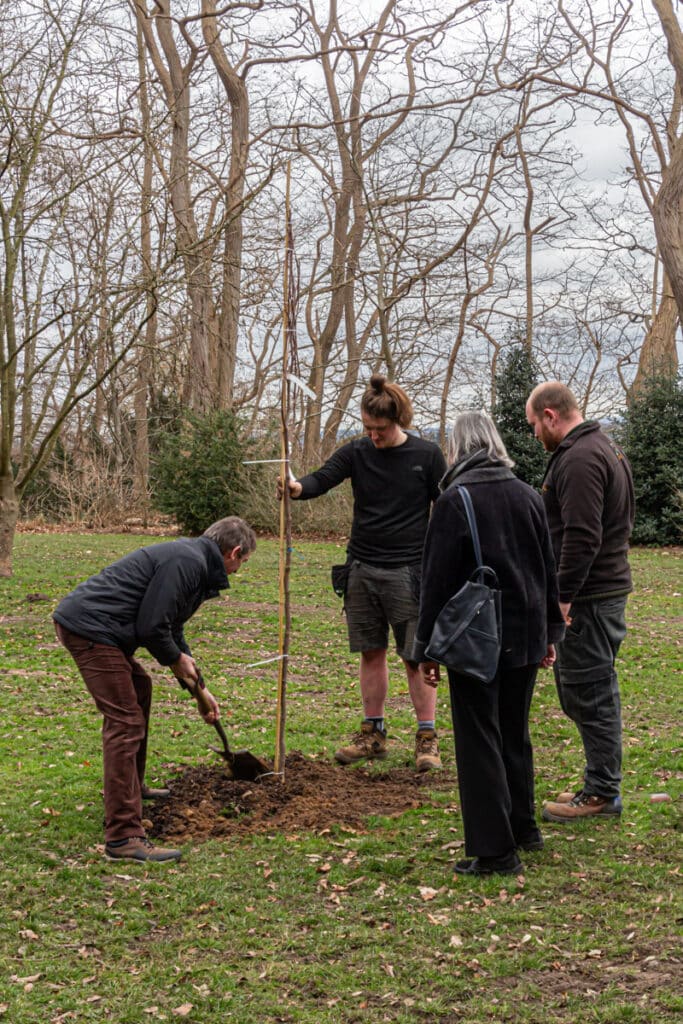 Paul Griffiths, Director of Painshill Park Trust, spoke on the day:
"I first met Bill within a month or so of my arrival at Painshill in 2018 and was immediately struck by his immense knowledge and passion for Painshill.
The Trust is indebted to Bill's amazing commitment and generosity of time which he gave to the restoration of our wonderful landscape.
Bill loved it up here near the Temple of Bacchus and as Bill's favourite tree was a Tulip Tree, it seems totally appropriate that we gather here to celebrate Bill with this memorial planting."