Planting a new Cedar for the Queen's Green Canopy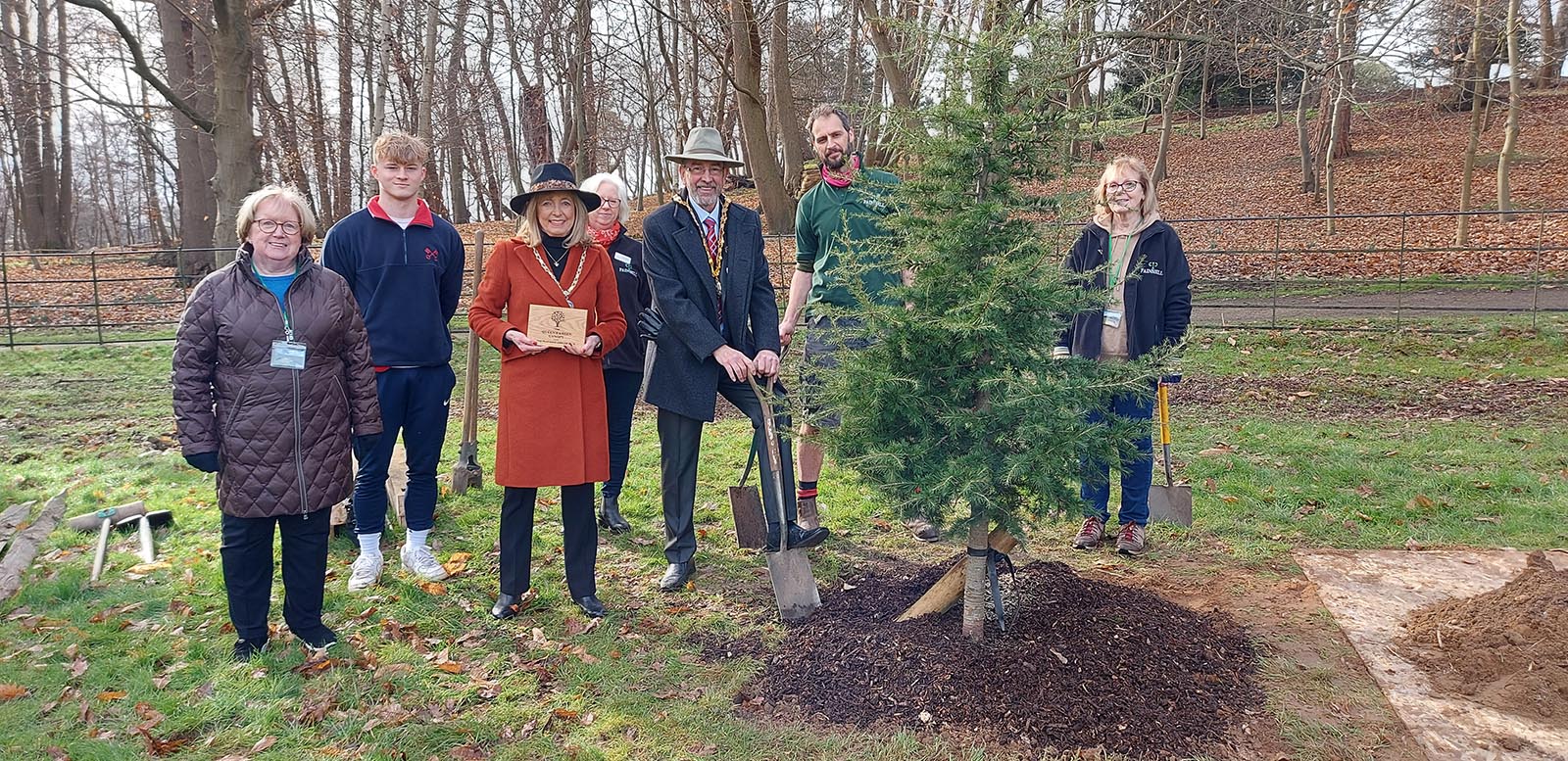 Today we were delighted to welcome The Mayor of the Borough of Elmbridge, Councillor Tony Popham, and the Mayoress, Mrs Jo Wright, to plant a new Cedar of Lebanon at Painshill in celebration of the Queen's Platinum Jubilee.
The Queen's Green Canopy is a unique tree planting initiative created to mark Her Majesty's Platinum Jubilee in 2022 which invites people and organisations from across the United Kingdom to "Plant a Tree for the Jubilee".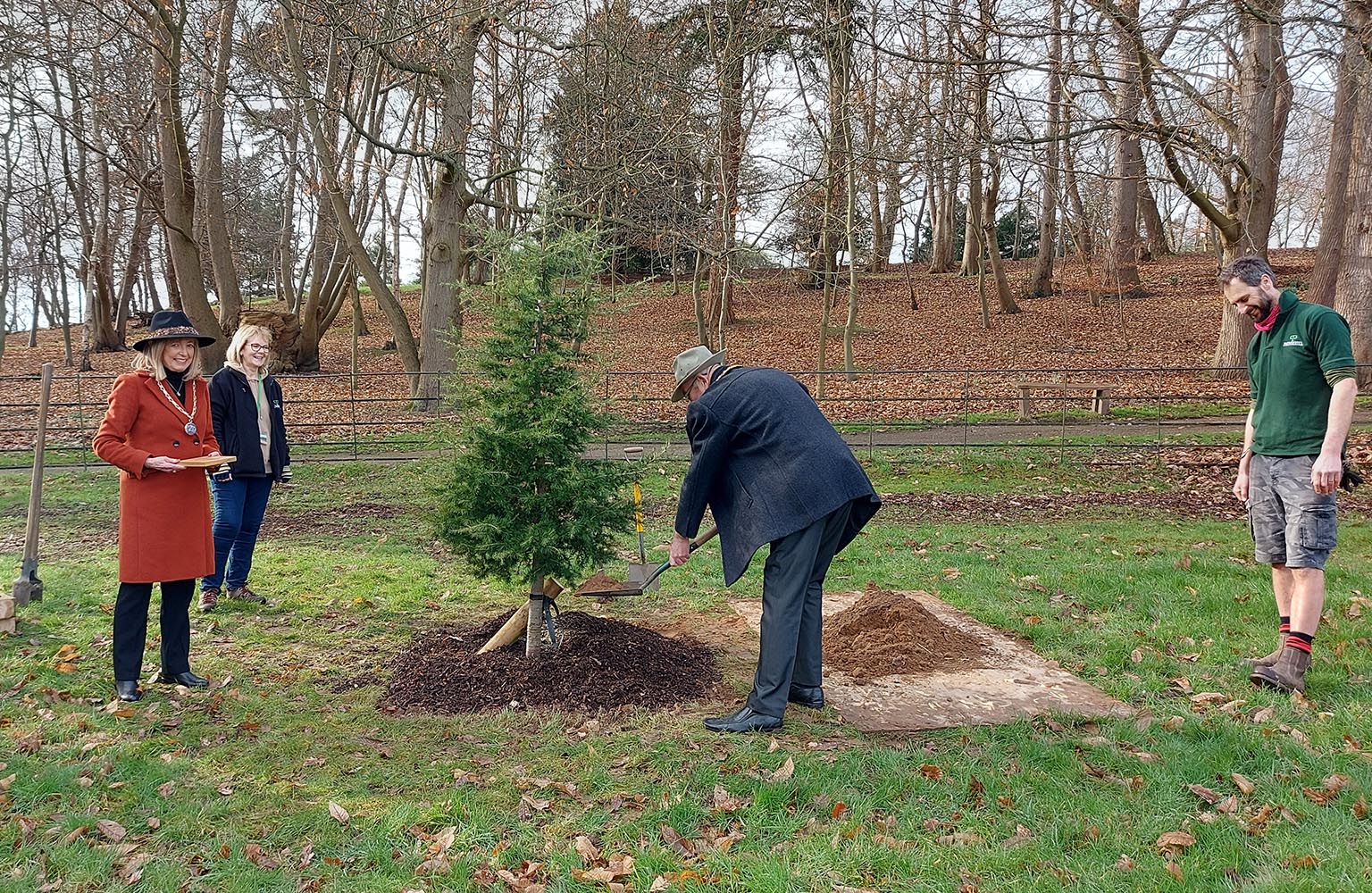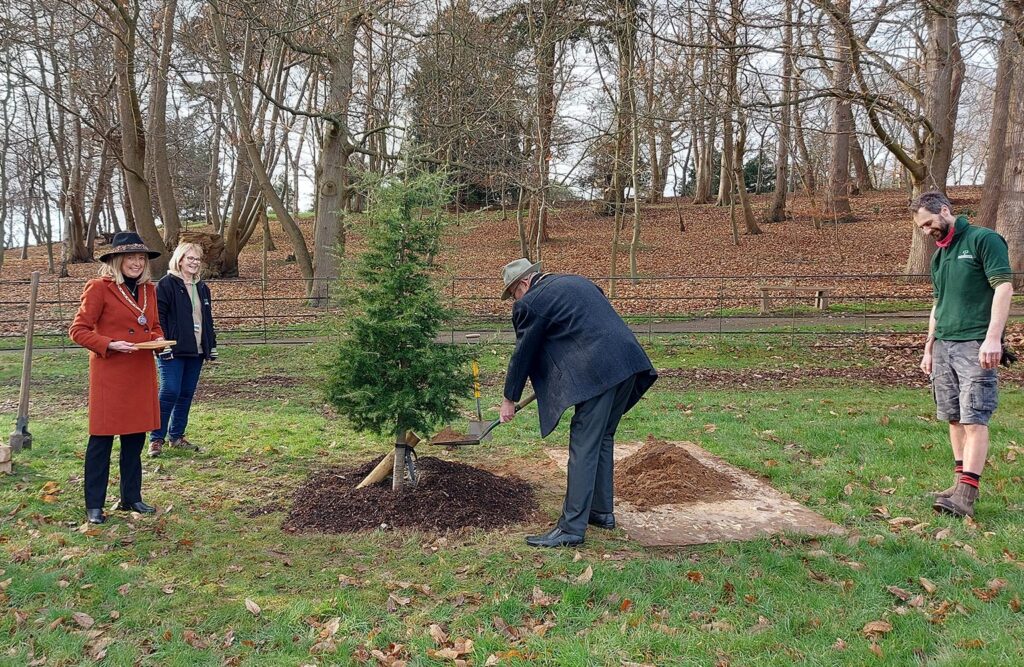 The Painshill team chose a Cedar of Lebanon because of the rich history that species has in the landscape. The gardens at Painshill already boast many long-standing specimens including "The Great Cedar" a tree planted by Charles Hamilton in the 18th century that has become the largest multi-stemmed Cedar in Europe. Hamilton, the creator of Painshill, was described as "painting with plants" and he used them to create atmosphere and beauty. He planted a Cedar in particular places to draw the eye of the visitor and create a dramatic moment in a view.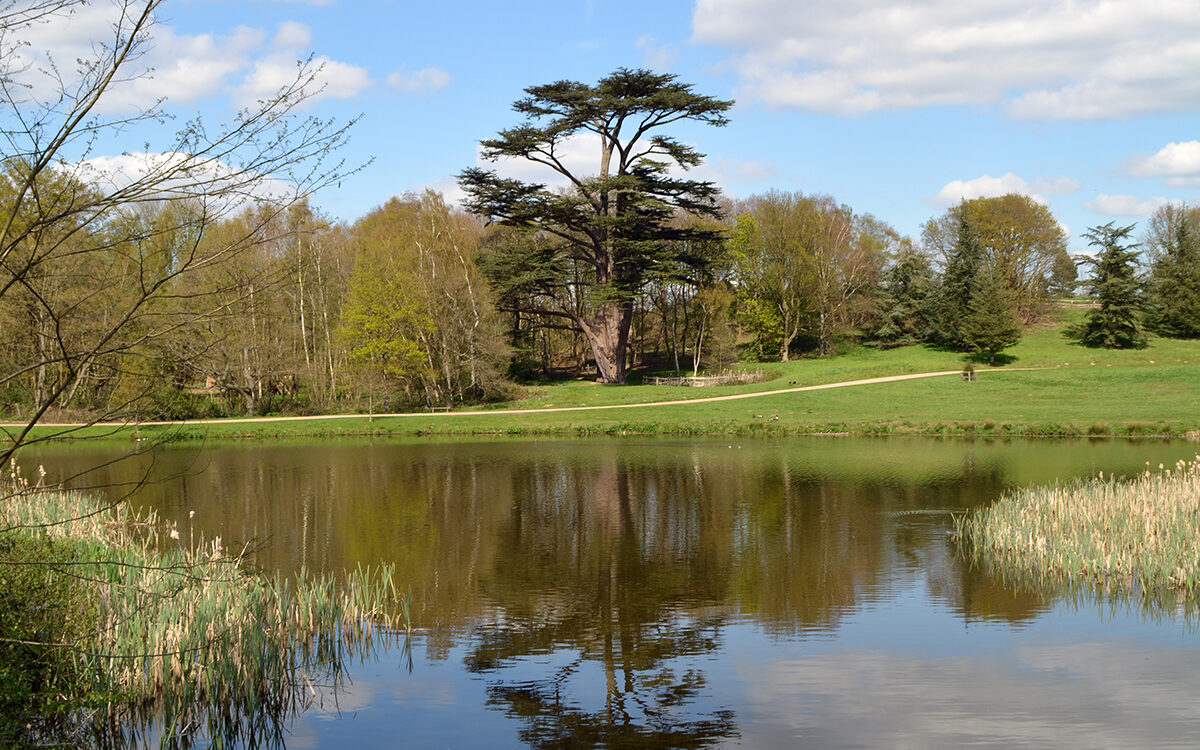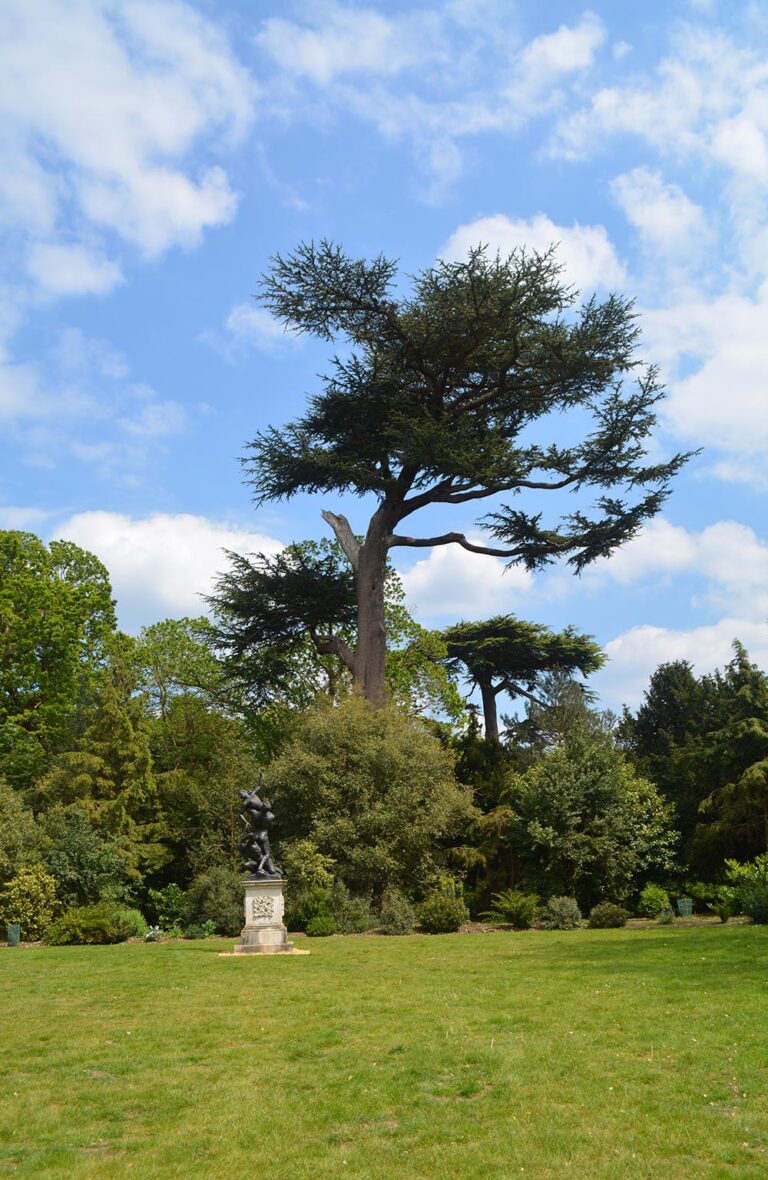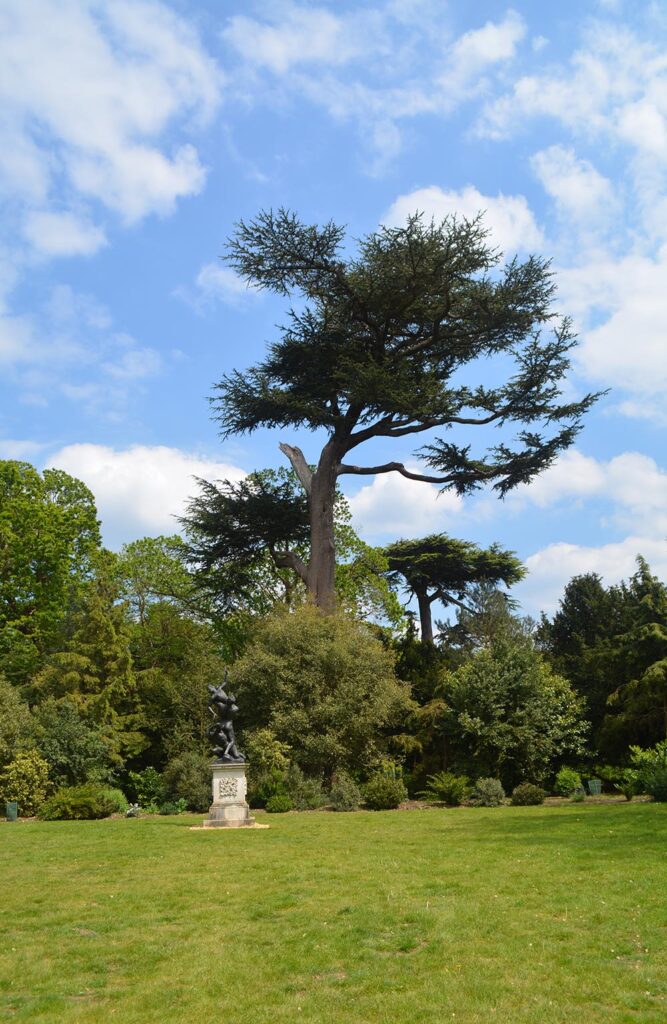 We very much hope that this new Cedar will have a long future ahead of it and stand in celebration of Her Majesty's 70 years of service for generations to come.