Painshill's Ruined Abbey looks spooktacular on TV's Strictly Come Dancing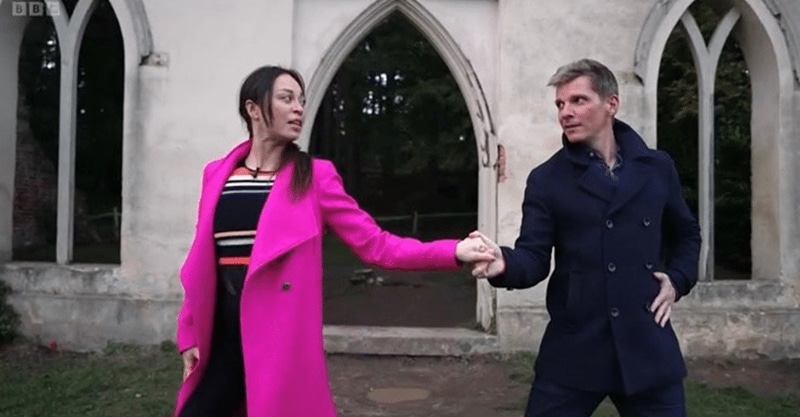 Painshill were thrilled to welcome a popular Strictly Come Dancing duo this spooky season!
The Strictly Come Dancing couple, Katya Jones and Nigel Harman, arrived to do some filming for the Halloween Special which was aired on Saturday 28th October.
Millions of fans, who tuned into Strictly Come Dancing, would have seen Painshill on prime time Saturday night TV as our 18th-century landscape featured on BBC1's popular dancing show.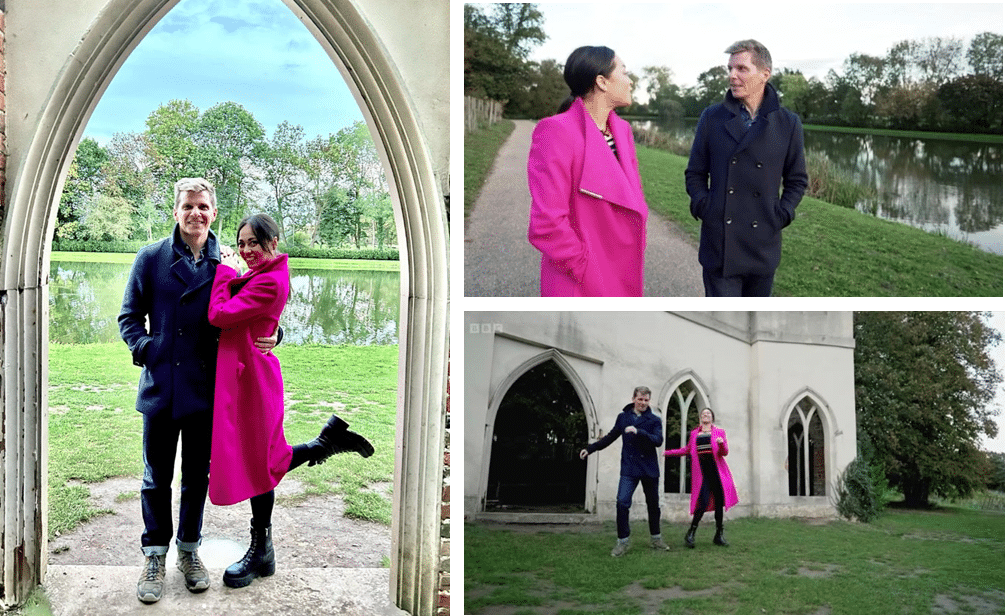 We were delighted to welcome uber-talented dancer, Katya Jones, along with her dance partner and successful actor, Nigel Harman. The pair enjoyed practicing a few dance moves whilst at the Ruined Abbey in preparation for their Halloween inspired dance. The Ruined Abbey provided the perfect backdrop for the spooky Cha Cha Cha dance they performed.
The show aired on BBC and Painshill is featured in week 6, series 21.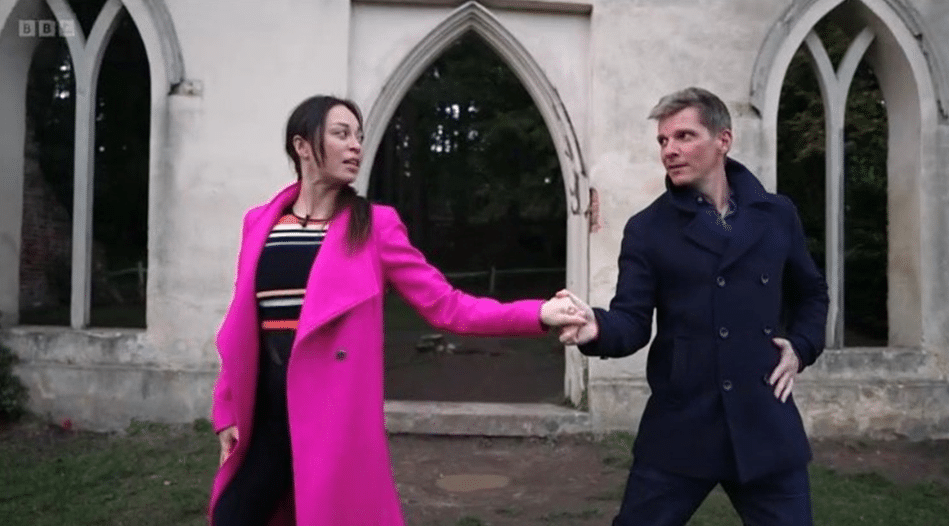 Paul Griffiths, Director of Painshill, said: "Painshill is a popular filming location and we are fortunate to have the opportunity to meet such a wide-variety of professionals from the entertainment industry. It was just wonderful to welcome the Strictly Come Dancing team to Painshill, particularly Katya and Nigel. I hope they do really well in the show, everyone at Painshill will be rooting for them."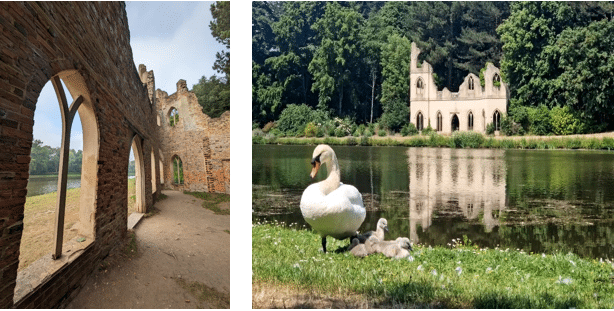 The Ruined Abbey sits by the water's edge and casts stunning reflections into the serpentine lake. In the 18th century, monasteries and abbeys would often produce wine so the architecture fits perfectly with the vineyard planted next to it. It was originally built in 1772 and was designed to be a ruin, to add an air of history and remind the visitor of the past.
Find out more about filming at Painshill
Should you fancy swapping your dancing shoes and putting on your walking boots, Painshill has many more stunning locations to view whilst walking through the vast landscape. As well as the Ruined Abbey, you cannot miss the Gothic Temple with stunning views, the Temple of Bacchus, the Hermitage surrounded by woodland and an extraordinary Crystal Grotto. Next to the Serpentine Lake there is a boathouse as well as an industrial waterwheel and pumphouse. Painshill is also home to a 2 acre vineyard which has been used previously to represent the south of France.
Why not shimmy on over and enjoy dancing through the grounds!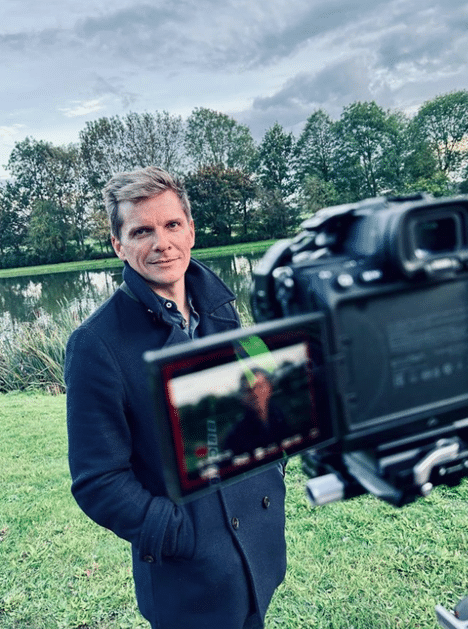 That's a wrap!