Painshill volunteers win at the Visitor Experience Awards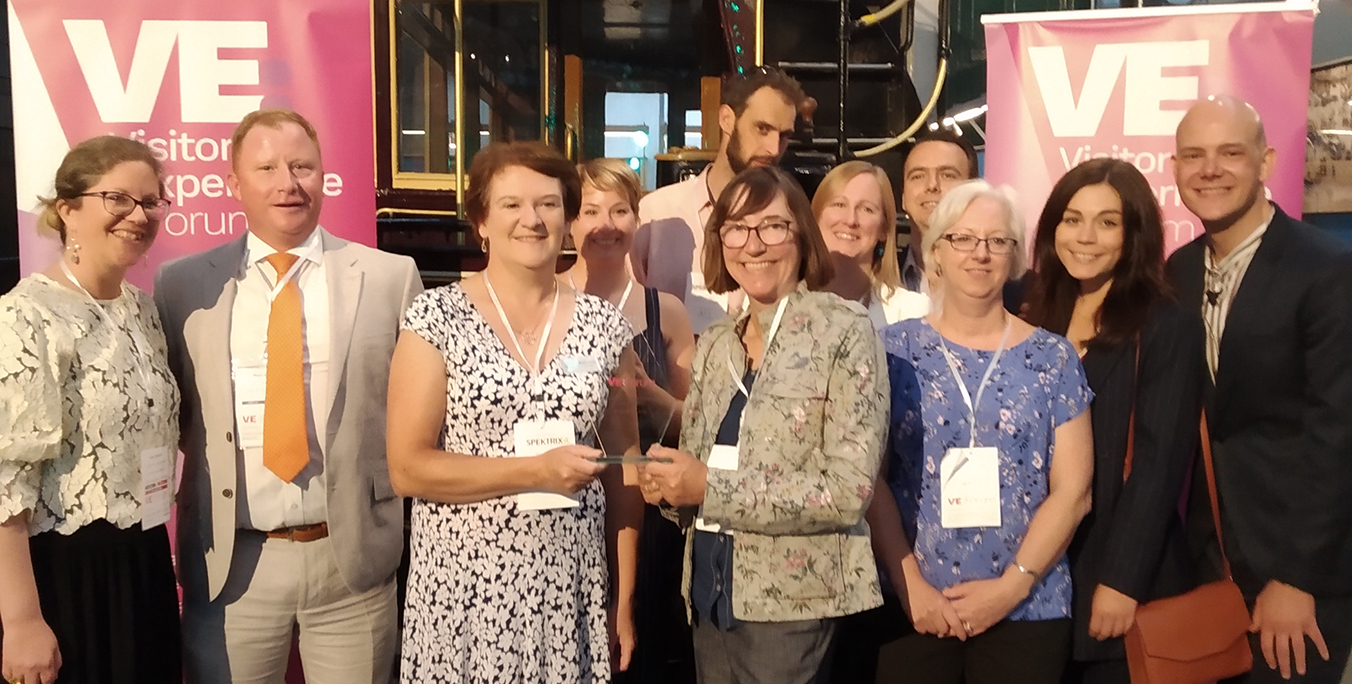 Our wonderful volunteers were recognised by the Visitor Experience Forum last night, picking up the award for the best Volunteer Led Visitor Experience 2019.
Tricia Powers, a volunteer at Painshill, was there to pick up the award:
"I've been volunteering at Painshill for four years as a Ranger following in my Father's footsteps as he volunteered from 1983-93. I love the diversity of the visitors as well as the inclusivity of the volunteers. It's a magical place and I love volunteering there! It was a very exciting evening and I was thrilled to be one of the representatives of the volunteers."
The volunteers at Painshill take on hugely varied work, from running the Visitor Centre tills to gardening work out in the landscape. With only a handful of staff, Painshill Park Trust is a charity reliant on a team of 160 who give their time to welcome visitors, run promotion stands, maintain the Grade 1 listed landscape and look after the garden buildings.
There is a team of 'greasers' responsible for the running and maintenance of the Painshill Watermill who ensure it keeps pumping water into the historic Serpentine Lake and a team of admin volunteers, without whom tasks such as processing memberships would not be possible.
This year they have undertaken intensive work in the Painshill landscape, including unique projects like the planting around the newly restored Temple of Bacchus and the building of a new children's play area.
Volunteers help run a number of annual events, including Christmas Illuminations, an Easter Egg Hunt and Painshill Summer Weekend.
Thanks to the volunteer landscape rangers and the maintenance team the Crystal Grotto is now open to the public Tue – Sun rather than just weekends and Painshill has welcomed more visitors this year than ever before.
Director, Paul Griffiths, describes how much they mean to Painshill:
"The work the volunteers do at Painshill is vital to ensuring we maintain the landscape for current and future generations. The Painshill Park Trust is immensely grateful to them for their time, passion and energy. It was wonderful to have their commitment and work recognised by a national award"
If you would like to get involved and make a huge difference to Painshill as well as meet new friends, learn new skills and get outdoors, find out more here.