Painshill on screen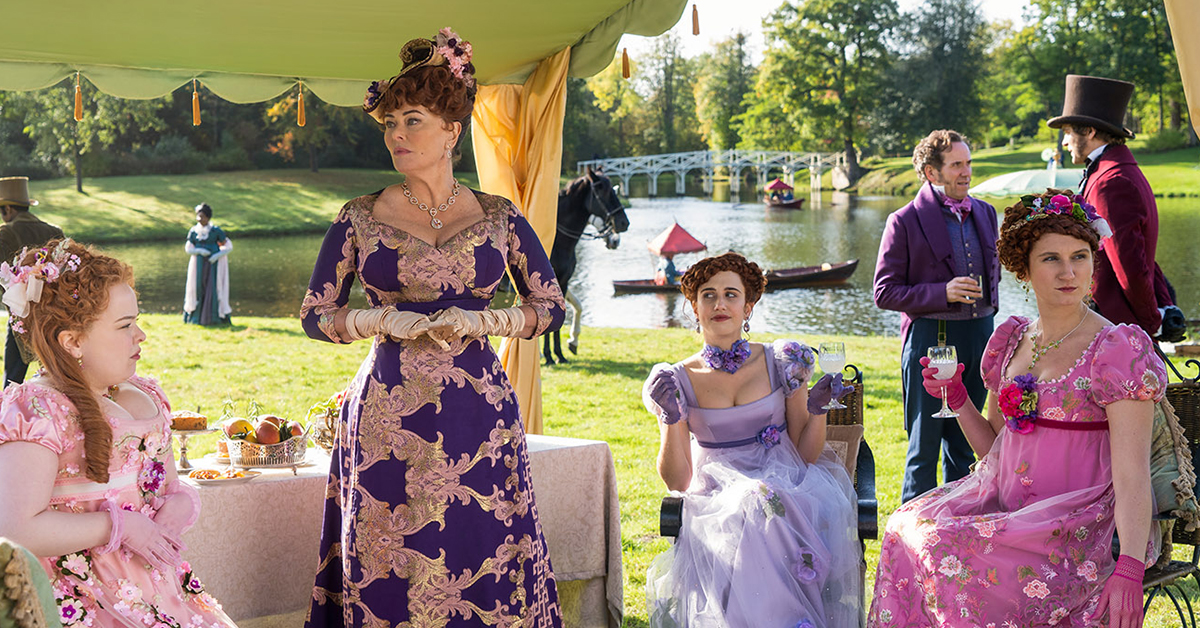 Netflix's Bridgerton aired in the UK on Christmas Day 2020 and the Duke and Duchess of Hastings have certainly caused quite a stir! Netflix have announced today that it has become their biggest ever drama series.
A romantic, scandalous and quick-witted series, Bridgerton follows Daphne Bridgerton, the eldest daughter of the powerful Bridgerton family as she makes her debut onto Regency London's competitive marriage market.
With spectacular scenery and decadent costumes, costumes Bridgerton is a feast for the eyes and is winning rave reviews from audiences all around the world.
We hope you spotted Painshill? It was used as a location for filming some of the scenes where the characters promenade and picnic.
We thought this would provide a lovely opportunity to tell you more about some of the programmes that have featured Painshill.
With its stunning 18th century follies and views free of modern buildings, Painshill has been chosen to represent gardens in various historical TV shows and feature films.
Notably among these are the 2009 Dorian Gray film, starring Ben Barnes and Colin Firth, and ITV's Vanity Fair which aired in 2018.
Of all the filming in recent years, Painshill is featured most prominently in Netflix's Black Mirror. The lake, the Five Arch Bridge, the Ruined Abbey and the Gothic Temple are all very recognisable.
What is also so interesting about Painshill is that it doesn't need to be an 18th century landscape garden. There are many areas that film makers have used to create all sorts of locations. Painshill is often used to stand in for places such as Primrose Hill and Hyde Park, in London.
In the 2015 film Suffragette, Helena Bonham Carter, Carey Mulligan and Anne-Marie Duff are seen strolling along the banks of the Serpentine Lake.
Most recently, a distinctive crater in the Painshill woodland was used as Adam's den for Amazon Prime's Good Omens starring David Tennant and Michael Sheen.
Painshill locations have also looked fantastic in several music videos. The meadows and lake were used in Florence and the Machine's Rabbit Heart and the Grotto features in Ellie Goulding's Starry Eyed.
We look forward to sharing details of more recent filming with you once the footage has aired.