Painshill lights up blue in tribute to key workers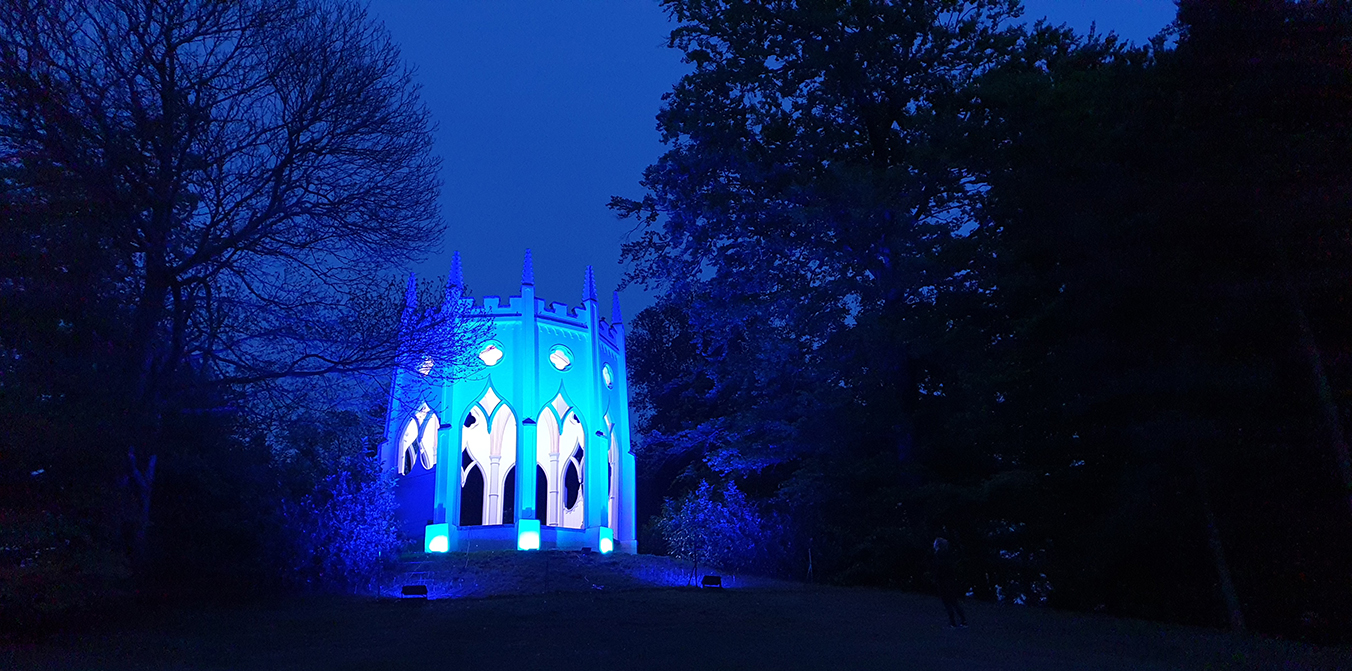 This week Painshill will be marking #ClapForOurCarers by lighting up the beautiful follies and bridges in blue. As a tribute to the NHS and all key workers, the Painshill team joins the nation in applauding those working hard in the fight against COVID-19.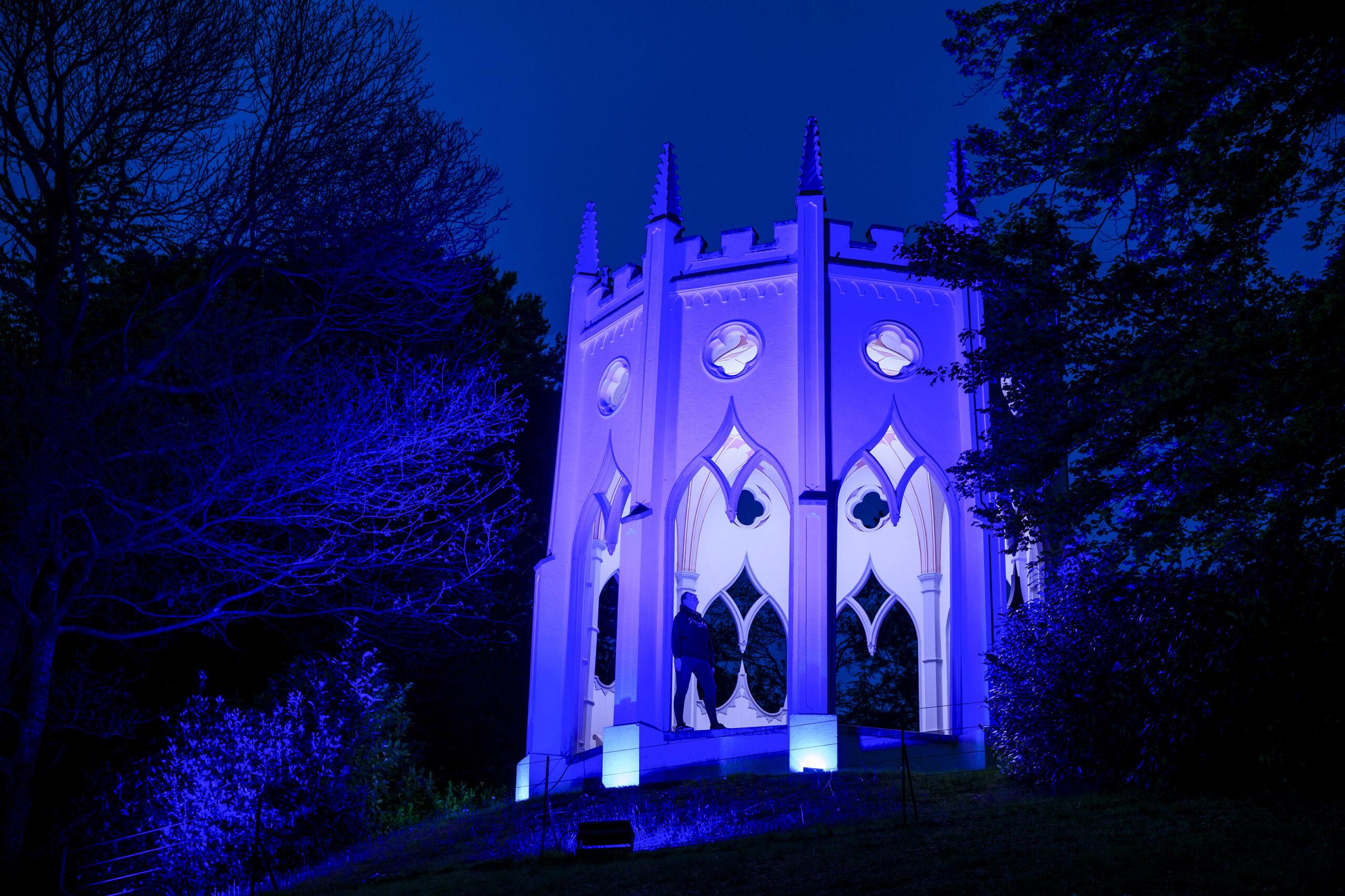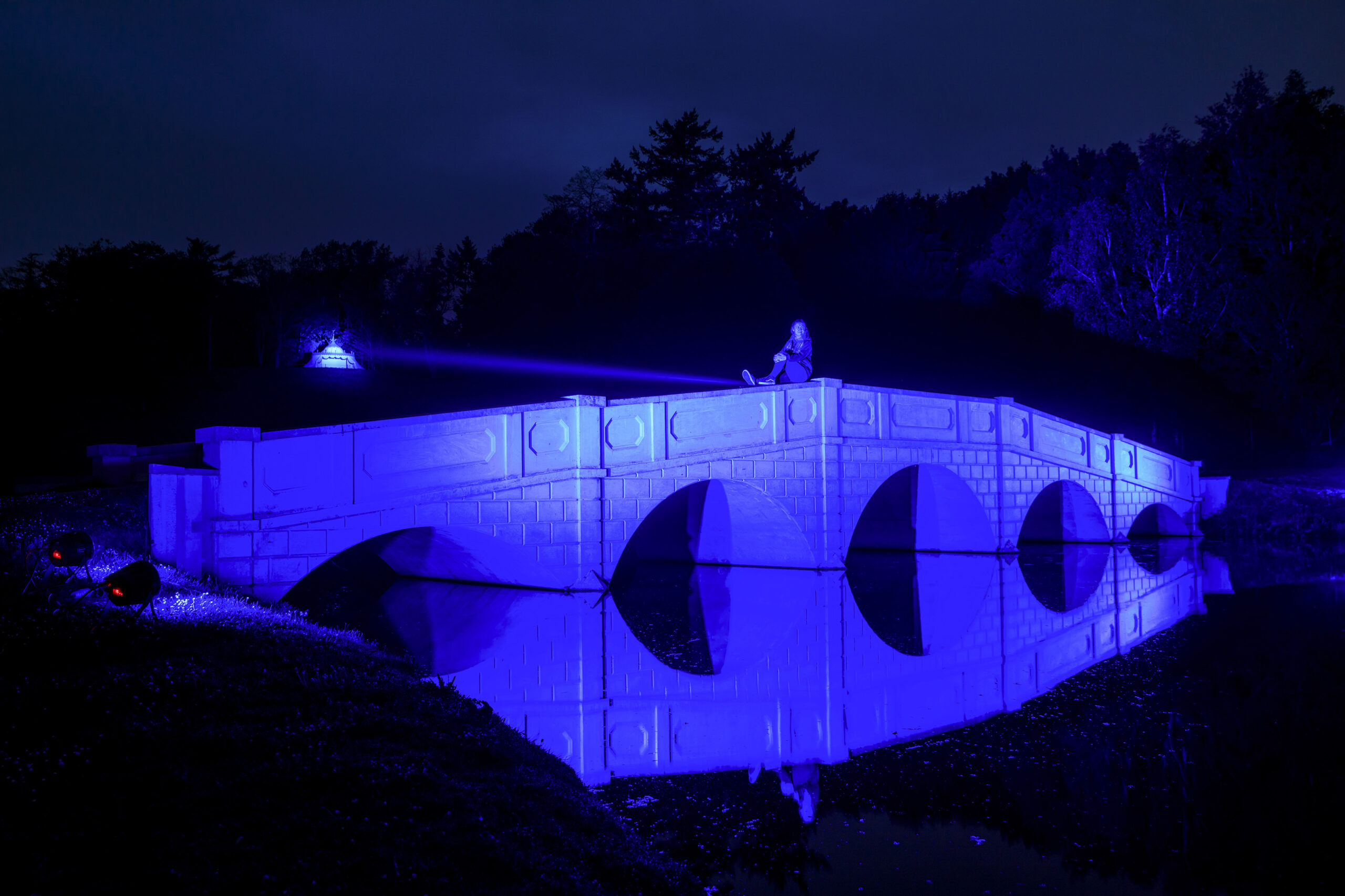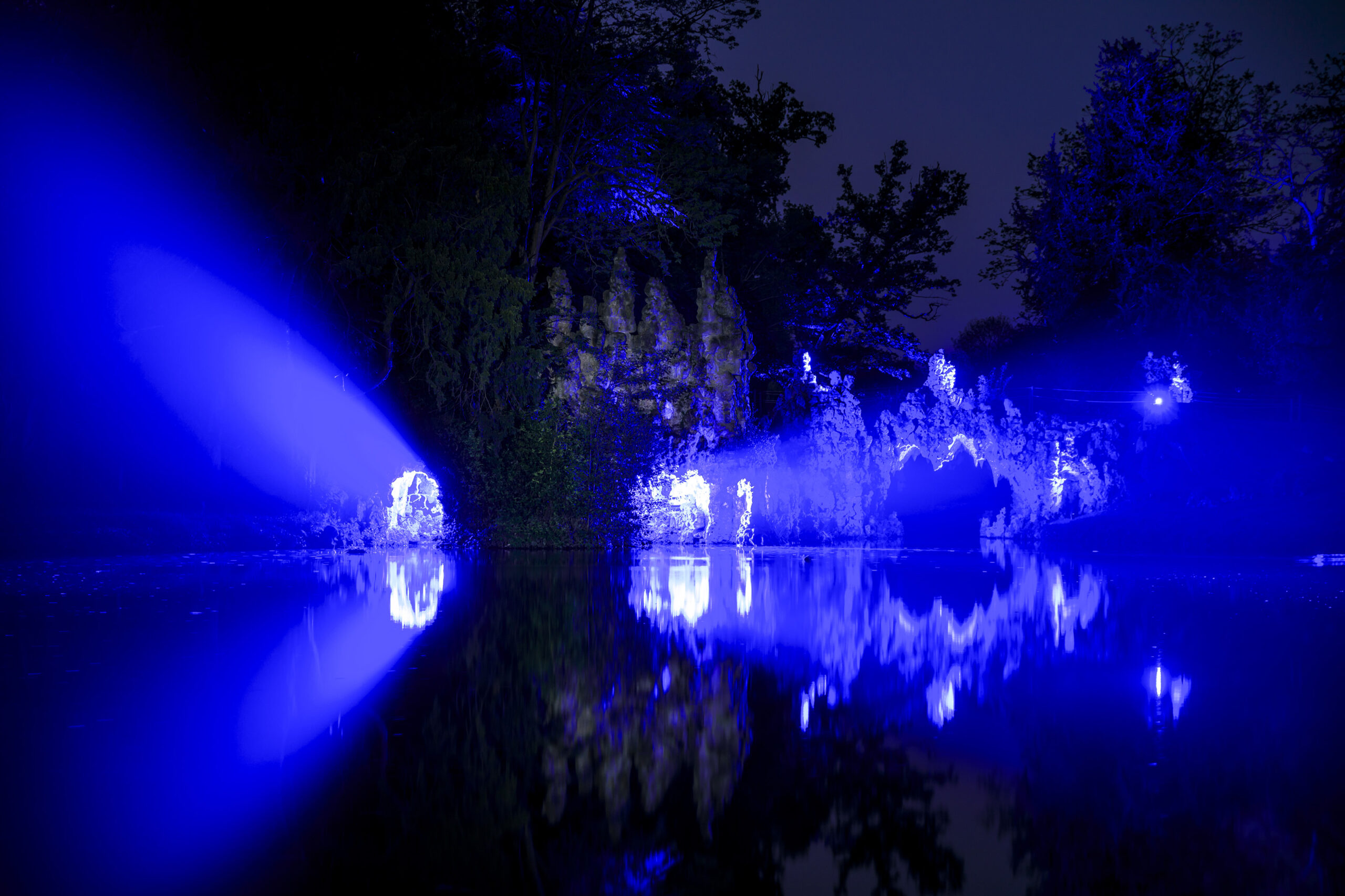 Above photography by Oliver Dixon
Lighting up the landscape is only possible due to Prestige Sound and Light who are helping for no charge with Lighting With Intent. Painshill like to thank them for their support.
Everyone at Painshill would like to thank all those working to keep us safe at this difficult time. Please get involved by applauding key workers from your doorstep, balcony or window at 8pm.
A number of regular Painshill visitors have been buying memberships to the gardens and gifting them to local NHS and key workers, as a way of supporting Painshill in their closure and offering a gesture of thanks to someone working in their community. A Painshill Family Membership gives 2 adults and up to 4 children free entry for a year to enjoy the peaceful and historic grounds. Painshill is matching every membership donated so that more families can have wonderful days out to look forward to. If you would like to find out more or nominate a key worker to receive one of these gifts please email marketing@painshill.co.uk.