Painshill begins restoration of one of its most spectacular 18th century follies!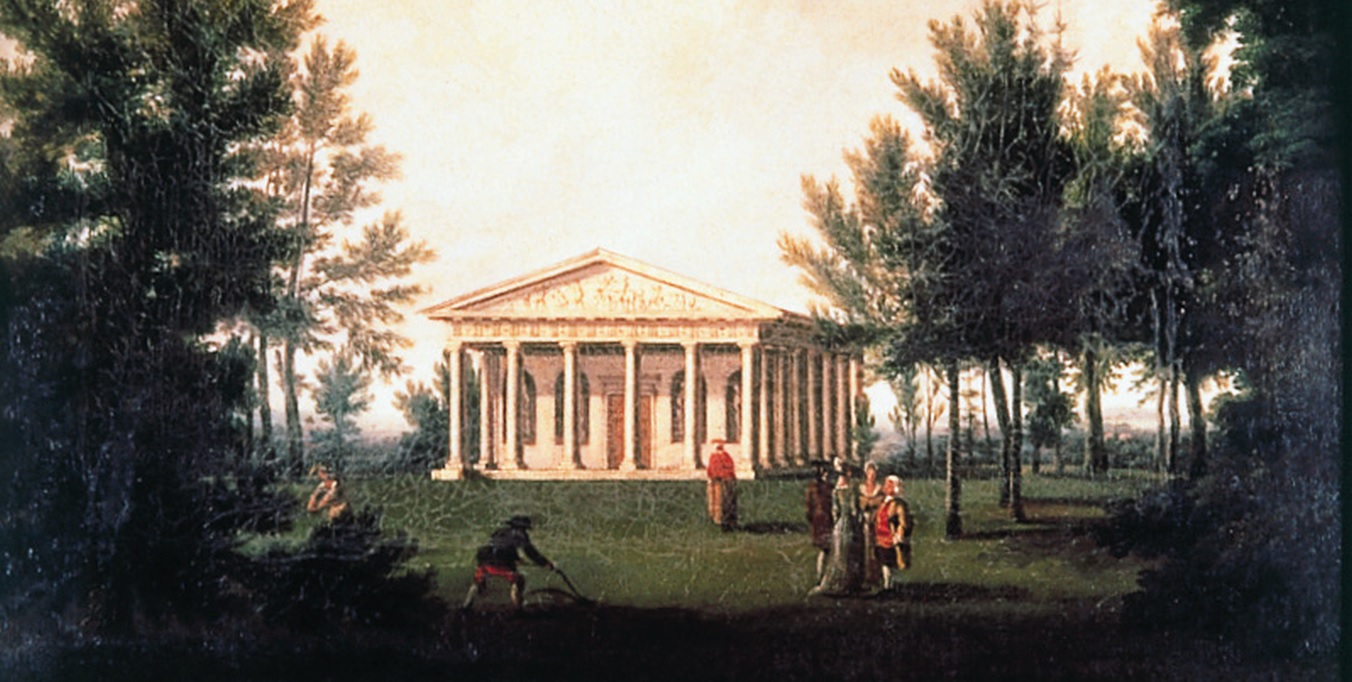 We're delighted to announce that restoration is now underway on The Temple of Bacchus. One of Painshill's most treasured follies, holding a rich heritage and reputation, The Temple of Bacchus is the pièce de résistance to be completed in July 2017.
With works now underway on the restoration of The Temple of Bacchus, we are working closely with contractor Cliveden Conservation (who also restored the Crystal Grotto at Painshill), to reinstate the original vision and concept of the brilliantly imaginative designer Hon. Charles Hamilton.
The Temple originally home to a collection of antiques collected by Hamilton during his Grand Tours to Europe, featured a seven foot marble centrepiece statue of Bacchus, the Roman god of wine as well as 12 marble busts of Caesars. And whilst the contents of The Temple of Bacchus were sold in 1797, the original foundations of the temple have been preserved and restored ready for the restoration.
An important and historic folly which dates back to 1762, The Temple has been admired throughout history with previous visitors including John Adams and Thomas Jefferson, the second and third presidents of the United States in 1786. It was also described by William Gilpin, English artist and landscape designer as 'One of the most beautiful things of its kind that I have ever seen. Its form is Grecian and in the highest degree elegant and beautiful'.
Michael Gove, Chief Executive of Painshill comments; 'the restoration of The Temple of Bacchus has been long-awaited and thanks to the benefit of a private donation, a fine casting from the original Bacchus statue has been gifted to the Trust and we are all very excited to see this housed in the completed Temple'.
Restorations are now underway, with estimated completion in July 2017, where it will be open for public viewing. Painshill Park Trust funds its business and conservation operations from visitor income and other revenue streams, but all restoration to date has been funded through the generosity of individuals and charitable trusts along with the Lottery Heritage Fund.
Whilst anticipation builds for the restored folly's reveal, the remaining 158 acre wonderland offering something for everyone, is open to the public 10am – 6pm (Mar-Oct) and 10am – 4pm (Nov – Feb).