Our new car park is now open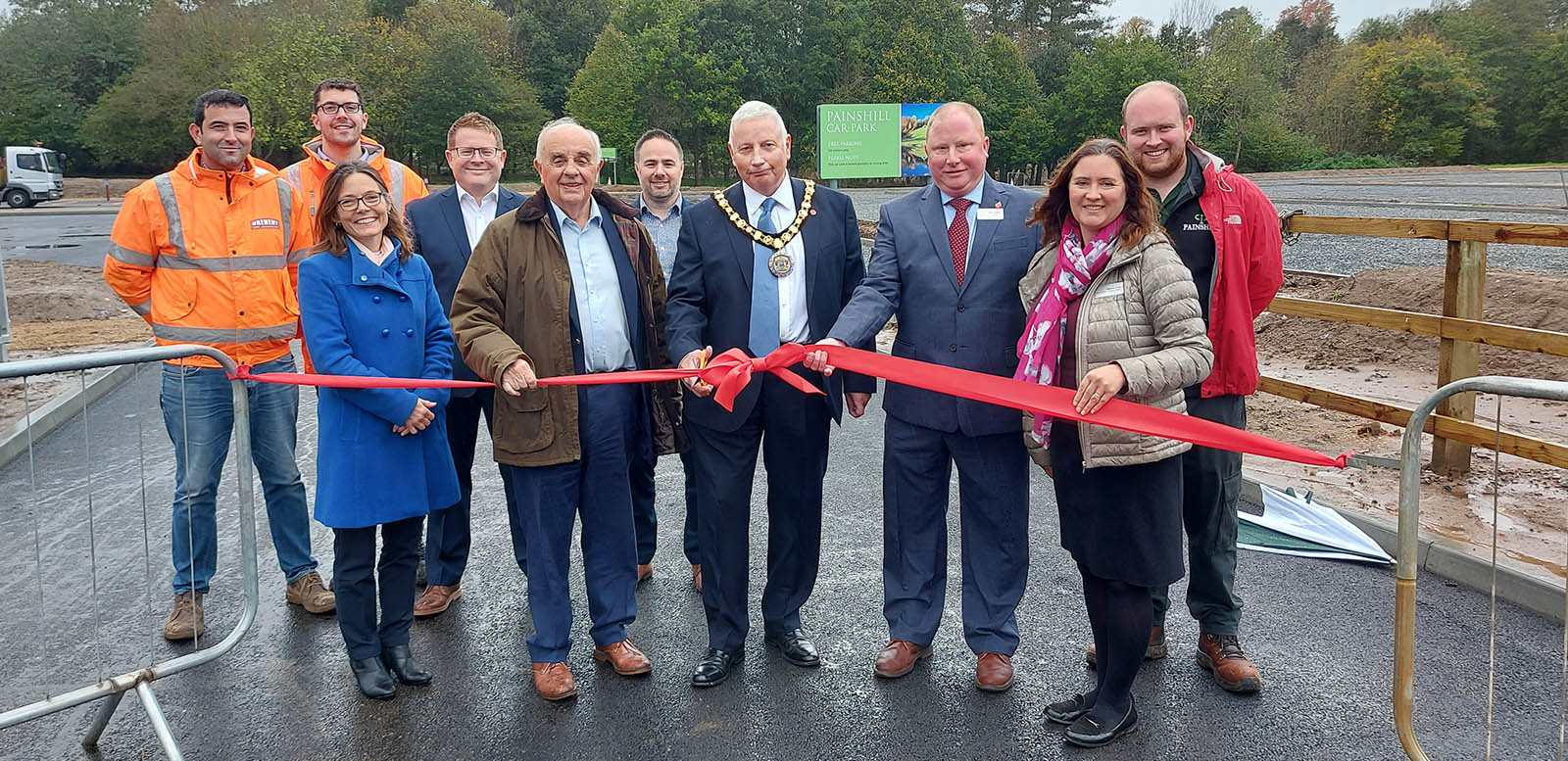 Painshill's brand new car park will be open for its first visitors from 10am on Wednesday 9 November.
Visitors to Painshill will be very aware that the old car park deteriorated very quickly in bad weather. It become extremely uneven and muddy. In winter large sections of it unusable and Painshill struggled to provide people with easy parking, accessibility and a welcoming entrance.
We are delighted that the new car park offers a hard grid and stone surface which will offer a greatly improved visitor experience for drivers and secure the future of Painshill.
This project would not have been made possible without Elmbridge Borough Council who assisted us via the Community Infrastructure Levy. We offer them huge thanks for their continued support of Painshill Park Trust.
We would also like to say thank you to Motion for project managing, Breheny Civil Engineering for the construction of the site and to Councillor Simon Waugh, The Mayor of Elmbridge, for joining us to open it.
Thank you to all our members and visitors for their patience while the building work was completed. We very much hope that you will find arriving at Painshill a much better experience in the future!