One Step at a Time
A new walking experience at Painshill!
One Step at a Time is a walking group aimed at single walkers/ couples or friends who can meet up with others and share the beautiful walk and tranquil surrounds.
Fresh air, new landscapes and enjoying the scenic views with other people!
Joining a walking group is a fantastic way to make new friends and Painshill offers the most beautiful landscapes to enjoy at the same time.
That's the beauty of being part of One Step at a Time, you can share your passion of great views and a love of nature and wildlife with others.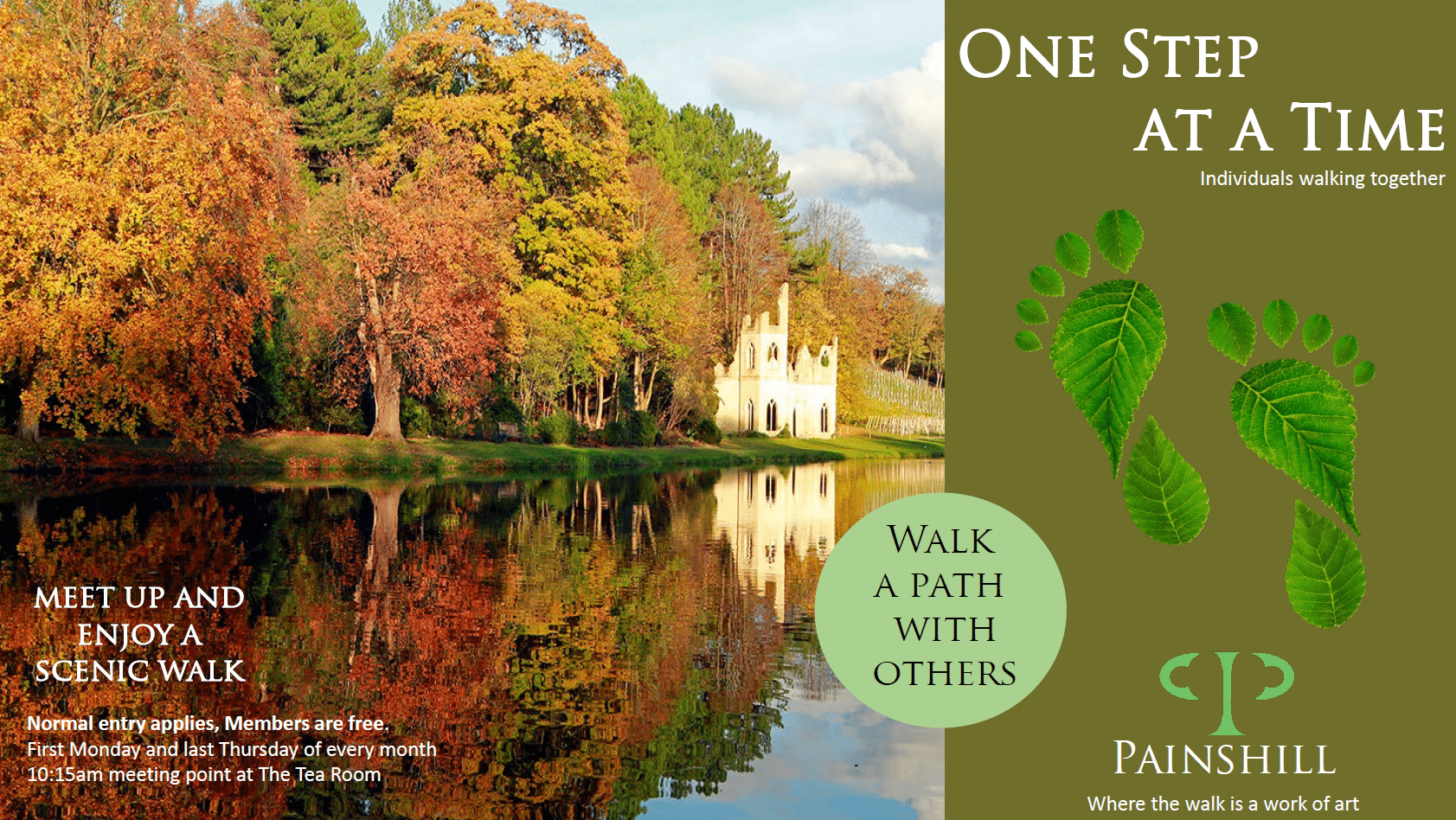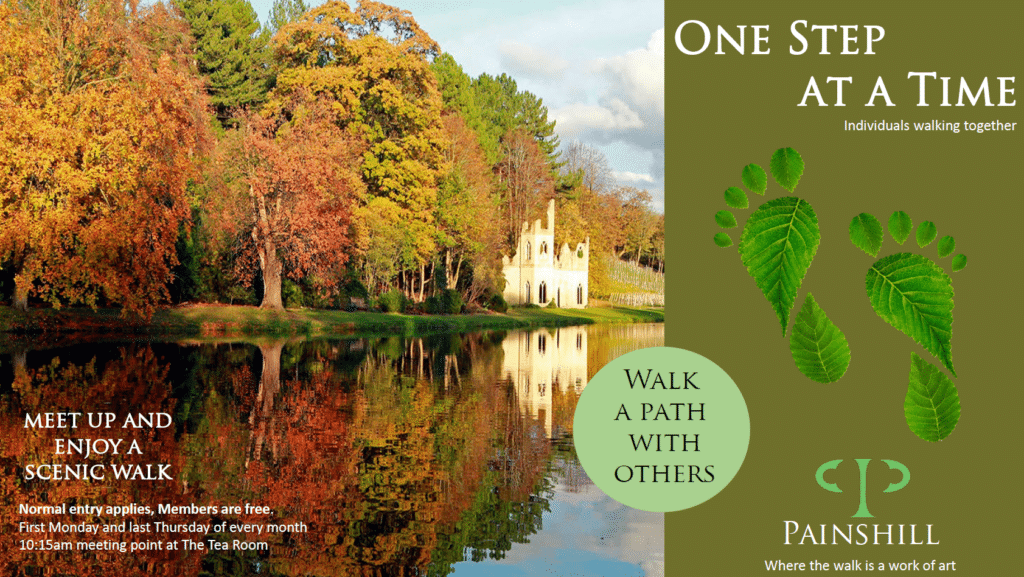 We have a dedicated host to assist and be on hand to answer any questions.
Dates: starting November, first Monday and last Thursday of every month
Additional info:
Meet the host in The Tea room at 10:15am before heading out to the grounds
Normal entry applies and can pre-book online and members are FOC.