A unique photographic opportunity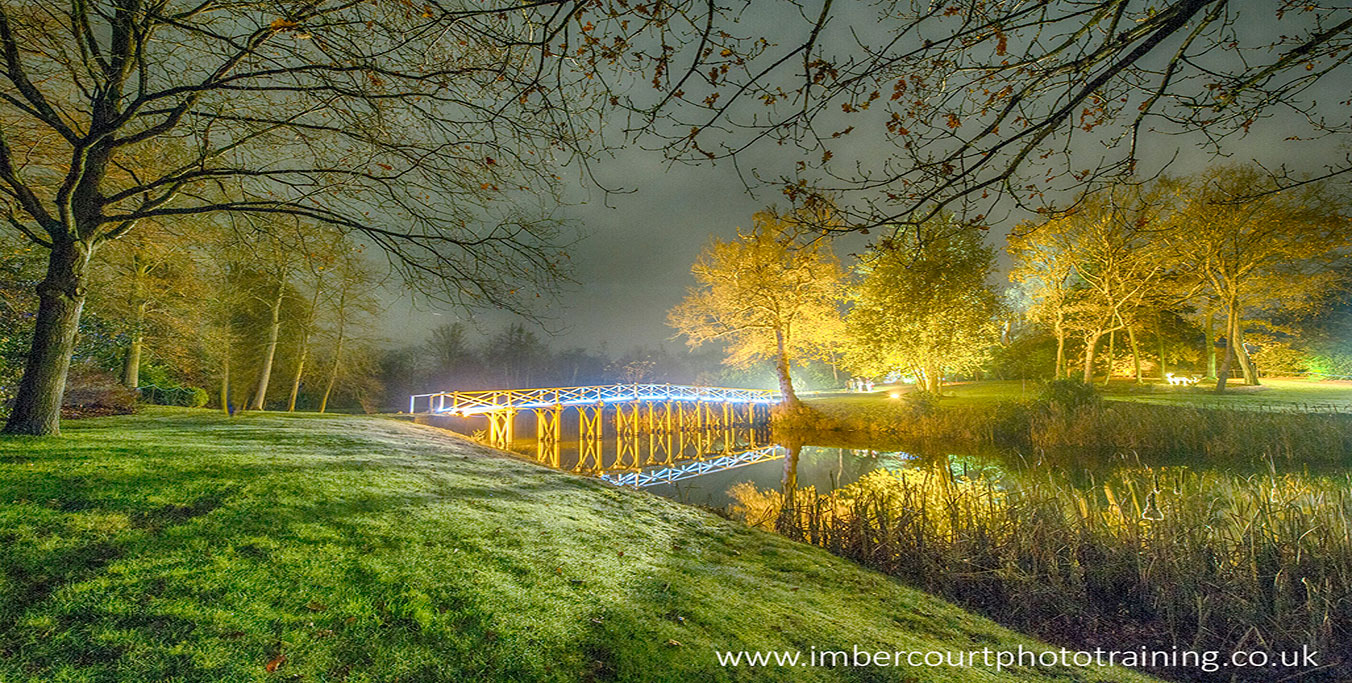 Calling all budding photographers.
Imber Court Photo Training is running a special Low Light Photography workshop during our Festive Illuminations event.
You will be shown by the course leader Ashley how to capture images at night of the landscape garden and follies transformed with twinkling colourful lights and laser beams. This is a unique opportunity to photograph reflections like you have never seen before.  A magical experience and some wonderful photographs are guaranteed.
The workshop starts at 5.00pm and finishes at about 8.00pm. Spaces are still available for the following dates…
Wednesday 5th December 2018
Wednesday 12th December 2018
Thursday 13th December 2018
Places are limited and there are only 8 places available on each evening at a cost of £55.00.
You will need a DSLR or bridge camera, a tripod and warm clothing, a cable release will also be useful.
To book please call Imber Court Photo Training 01243 604572 or book online