Join the 2.6 challenge to help to save Painshill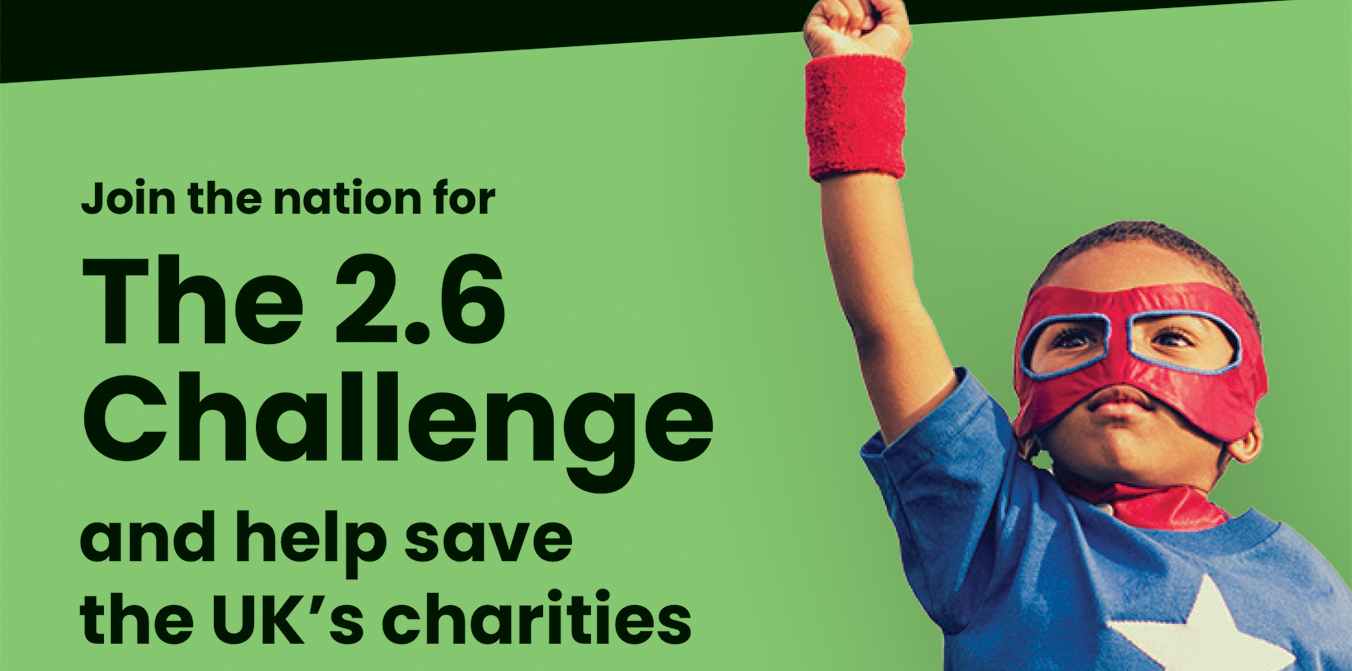 We hope you're well during this unprecedented time. We're inviting you, your family and friends to take part in The 2.6 Challenge to help to save Painshill.
The Covid-19 pandemic has had a devastating effect on charities, like Painshill, with the loss of important income. In response, the organisers of the biggest mass-participation sports events across the country have come together to create a new campaign to raise vital funds to help to save the UK's charities. The 2.6 Challenge launched on Sunday 26 April, which should have been the date of the 40th London Marathon.
We're asking you to take part in an activity of your choice based around the numbers 2.6 or 26 and fundraise or donate to support Painshill via Just Giving.
This is a challenge for all ages and abilities. All you need to do is think of an activity based around the numbers 2.6 or 26. You could run 2.6 miles. Hop 26 times. Or walk around your garden 26 times – whatever best works for you and whatever you will enjoy the most.
It's really important to act now – time is of the essence! Please make sure that you register your challenge or donation on the 2.6 link here, as there is also a central pot which will be shared between charities. Making your donation or fundraising go even further.
We know that many of you have already donated, bought Painshill products online, helped deliver wine and gin, and much more and we are extremely grateful. This new campaign is a great way to invite your friends and family to join you in supporting Painshill. Anything you raise will make a huge difference to help Painshill survive this devastating time.
The only requirement is that you must follow Government guidelines on exercise and social distancing. You can do your activity whenever is most convenient for you.
Here's how to take part:
Choose your 2.6 or 26 activity – if you need help there are lots of ideas below
Head to Just Giving set up a fundraising page or to donate £26 – or whatever you can afford ­– to Painshill Park Trust
Ask all your friends and family to sponsor you and challenge them to do their own 2.6 Challenge
Complete your challenge
Share a photo or video of your challenge on social media with #TwoPointSixChallenge and #Painshill
Painshill staff and Trustees will be undertaking their own challenges, so if you don't have time to do your own, you could sponsor one of us.
For further information on The 2.6 Challenge, including a list of partners and supporters, and for more ideas about what your activity could be, visit twopointsixchallenge.co.uk. Or contact us on fundraising@painshill.co.uk.
We hope you'll join the nation in The 2.6 Challenge to support Painshill and help to save the UK's charities.
Stay safe – and thank you again for your support,
Team Painshill
Fundraising ideas
Make sure you stay within your limits and make sure what you do is within the Government guidelines for social distancing.
Active
These are a mix of ideas for children and adults, or both.
You could ask your children or grandchildren to get involved
spot 26 birds or plants in the garden
tidy your bedroom for 26 minutes!
26 star jumps
26 cartwheels
scooter up and down your garden or drive 26 times
dance for 2 hours and 6 minutes
jump 26 times on the trampoline
read a book for 2 hours and 6 minutes
Creative
The challenge doesn't need to be active, you can be creative in your fundraising too
bake 26 cakes and give to neighbours, in return for donations to your page
knit 26 egg cosies for our left over Easter eggs (get free patterns here)
share 10 of your photos of Painshill on social media or by email with friends and family, and invite them to donate £2.60 or £26
share 10 photos of your own garden or flowers and trees and landscapes you have seen on your walks, read 26 books and share reviews inviting donation