Divers investigate the condition of the Chinese Bridge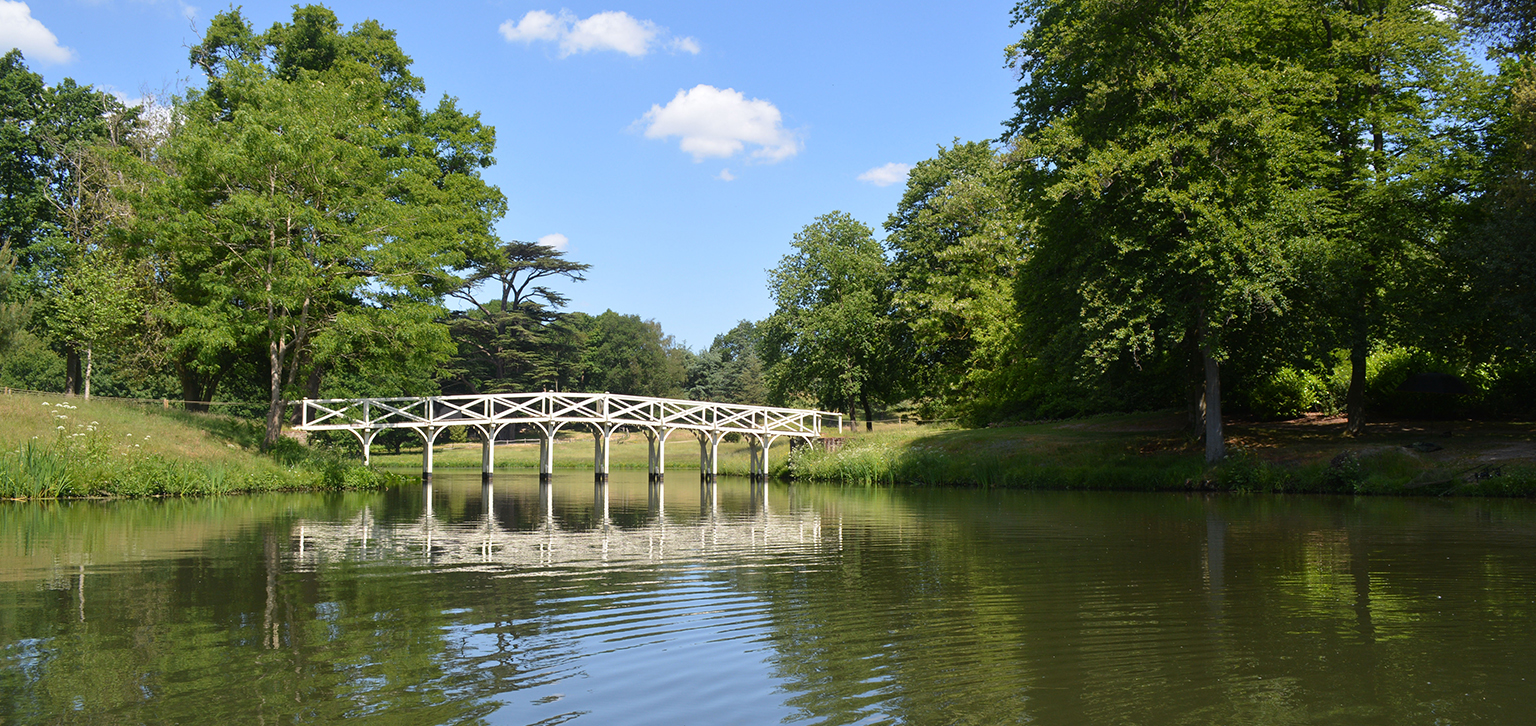 Regular visitors to Painshill will no doubt have noticed that in recent weeks we have closed the Chinese Bridge.
After a routine inspection, by external Civil Engineers, we were advised in March 2023 that the Chinese Bridge had structural issues. The safety of our visitors, volunteers and staff is our top priority. As a precaution we chose to close the structure to the public whilst further investigations were carried out by divers and engineers.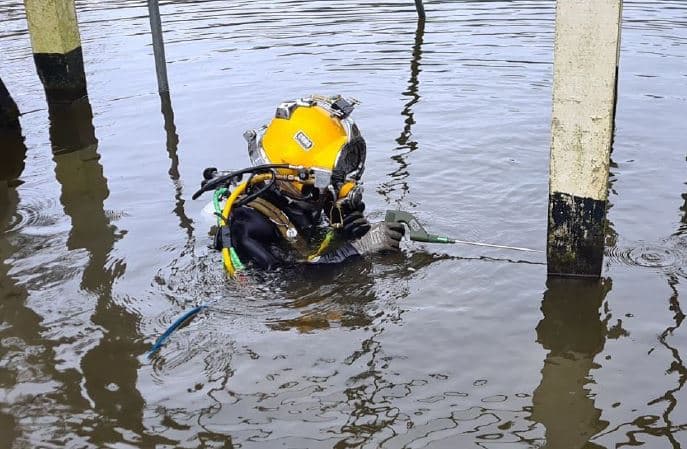 Divers investigating the Chinese Bridge, April 2023
It is now becoming clear that the work required to reopen the Chinese Bridge might involve a major project. The Bridge was restored in the 1980s and, after 40 years of use, the wood is beginning to become unstable.
The first version of the bridge was built in 1760 and was created when all things "Chinoserie" were in fashion. It created a beautiful way to take the walker across the lake to explore the Crystal Grotto, which is hinted at by the rock arch the bridge heads towards. Painshill Park Trust restored the bridge using the traditional wooden materials in the 1980s. However, more recently, the Woollett Bridge was restored using the modern material of steel to ensure it lasts hundreds of years.
In order that we can open up the correct historical route for people quickly we have just installed a floating pontoon. This will allow visitors to safely cross the lake at this important point in Charles Hamilton's journey.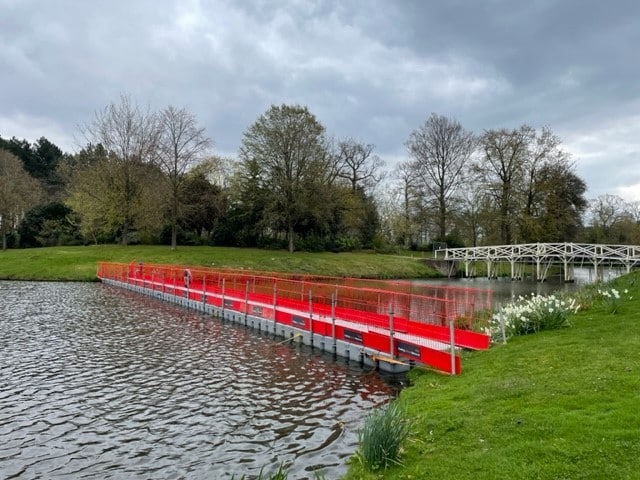 This pontoon is a temporary solution and will remain in place until a project to repair or replace the Chinese Bridge can be put into action. We will shortly be releasing more information about the condition of the Chinese Bridge and our plans.