Flooding at Painshill – Ways that you can help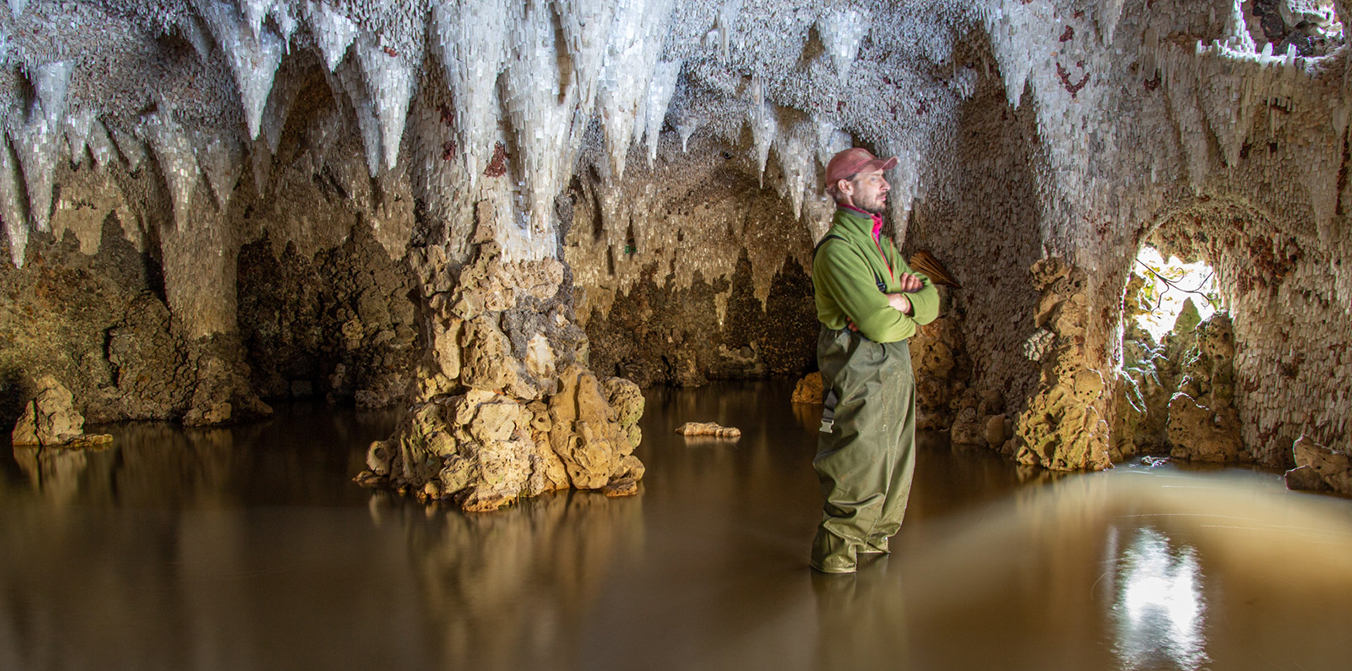 Painshill is situated on the River Mole with the river marking the boundary of Painshill's land. The Mole runs the entire length of the estate and almost encircles the Visitor Centre and Kitchen Gardens.
The river is vital to the landscape design. Our Waterwheel raises water from the River Mole and feeds the Cascade. Without it the man-made Serpentine Lake, a key feature in the Painshill views, would not exist.
However being situated on the river has it's difficulties. This winter's heavy rainfall led the river to burst its bank twice. The first was just before Christmas and during our Santa event in the Crystal Grotto. It was heart-breaking for the Painshill team to let down families hoping to see Santa but we were forced to cancel 2 days and refund tickets. Our events raise vital funds to protect and restore the landscape for all to enjoy.
The river then rose again in February causing Painshill to close for 24 hours.
Here are some of the photos of the aftermath.
One of the main features to be affected is the Crystal Grotto, which has previously won awards for its restoration. When the flood water recedes it leaves behind a layer of silt across the crystals and they must be painstakingly cleaned by our team of Grotto Maintenance Volunteers. It has damaged the emergency lighting meaning we can't open the Grotto safely without a member of the team until the electrics are fixed.
We are open again and the landscape is looking beautiful! However as a small independent charity these events have hit Painshill hard. We are currently raising money to help make spring a better season! If you would like to make a real difference to this very special place please consider donating today.
Ways that you can help
Come and visit us (the daffodils are looking lovely!)
Become a member (and gain brilliant benefits!)
Visit us for an event
Treat yourself in the Tea Room or Gift Shop (all profits go to the Painshill Park Trust)
Spread the word about Painshill on Social Media