Fairy doors at Painshill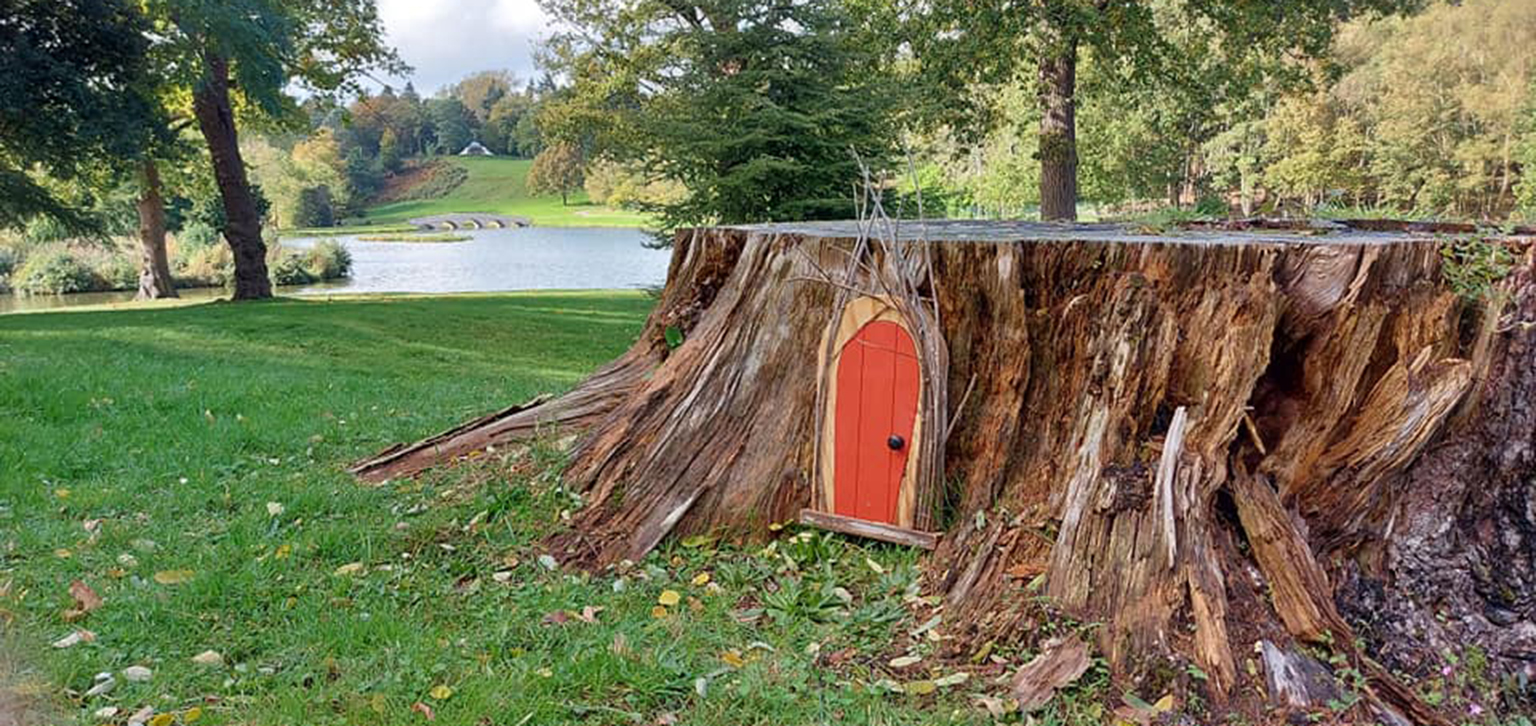 There's enchantment in the frosty air at Painshill as the usually silent woods rustle with the sound of fairy wings.
Magical fairy doors have appeared in the wild banks and woodland as tiny nature spirits take up residence for a short winter break.
As the air turns chilly, the fairies have fluttered to earth and are warming their wings behind a series of enchanting wooden doors set into the gnarled tree trunks and wild grasses.
We invite you to enjoy your very own fairy tale adventure with us as you walk around the woodlands and serpentine lake, seeing how many doors you can spot.
The tiny doors match the magical follies scattered through our grounds – see if you can spot rustic doors around the thatched Hermitage, and a mini temple by the Temple of Bacchus.
Director Paul Griffiths said: "We are delighted that our fairy friends have decided to visit us here at Painshill – it's the perfect environment for them!
"As nature spirits, their doors have naturally been installed without any harm to the environment, and visitors on the fairy trail can also enjoy the wonderful autumn colours and crunch through fallen leaves."
The fairy trail will be in place until November 14, and the event is included in the general admission ticket, which must be booked in advance.