A story of marriage, wealth, jealousy and lies. Falstaff is down on his luck, so decides to restore his fortunes by seducing the wives of two wealthy merchants. The wives discover he sent them identical letters and take revenge by playing tricks on Falstaff when he comes calling. This comic humiliation of a foolish, would-be seducer is filled with live music and colourful characters.
Folksy Theatre 
Folksy Theatre are a rural touring theatre company who tour the UK performing top quality open-air and indoor theatre productions. Folksy Theatre use a mix of live performance, music, multimedia and puppetry, and aim to provide innovative, accessible and exciting touring theatre for all ages.
Setting
Outdoor theatre at Painshill is staged on the lawn in the Walled Garden. Surrounded by beautiful flower beds, the garden is a beautiful space for watching a performance. Please note, however,  that cover and seating will not be provided. Ticket holders are advised to bring picnic blankets or picnic chairs to sit on.
Catering
Each night alcoholic and non-alcoholic drinks will be on offer from the bar. Food will not be available to purchase at this event but you are welcome to bring a picnic. Please do not bring alcohol to the event, it will be possible to purchase alcoholic drinks from the bar.
Please note: this event takes place outside and the event will not be cancelled due to poor or inclement weather. Cover and seating will not be provided.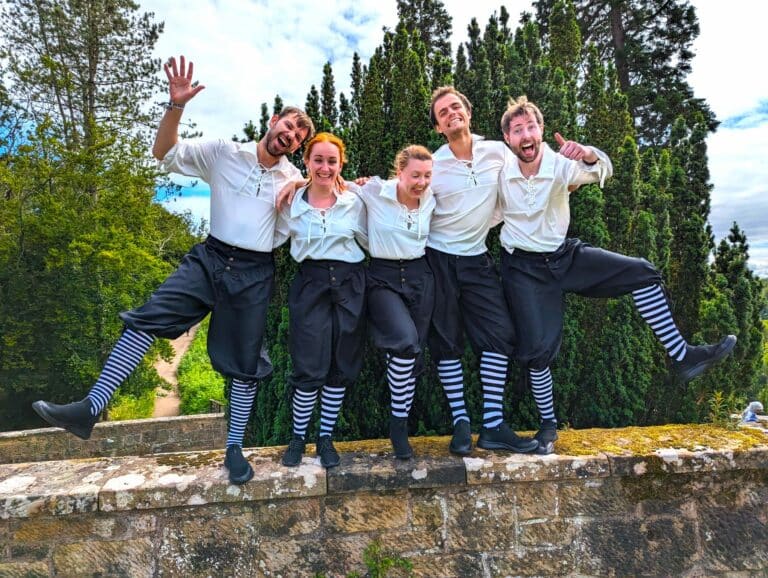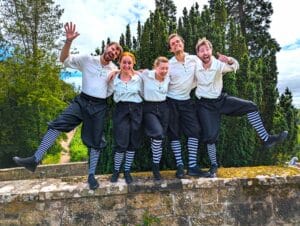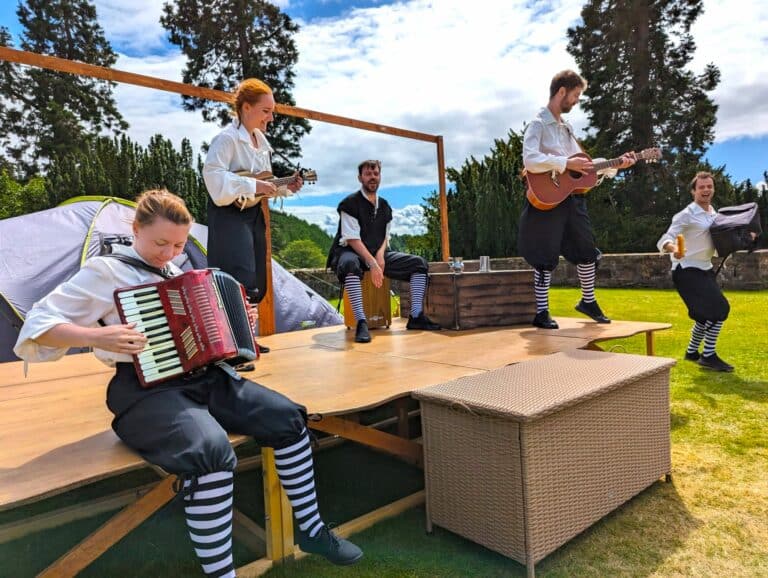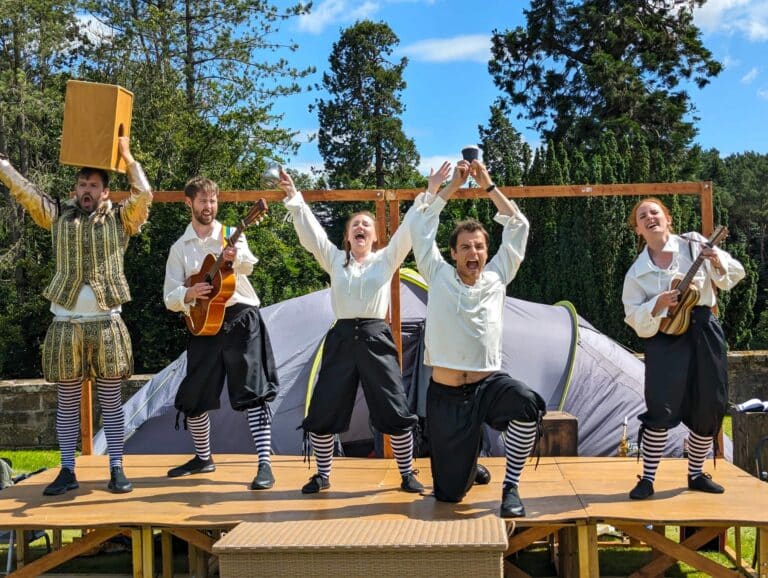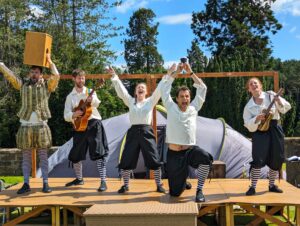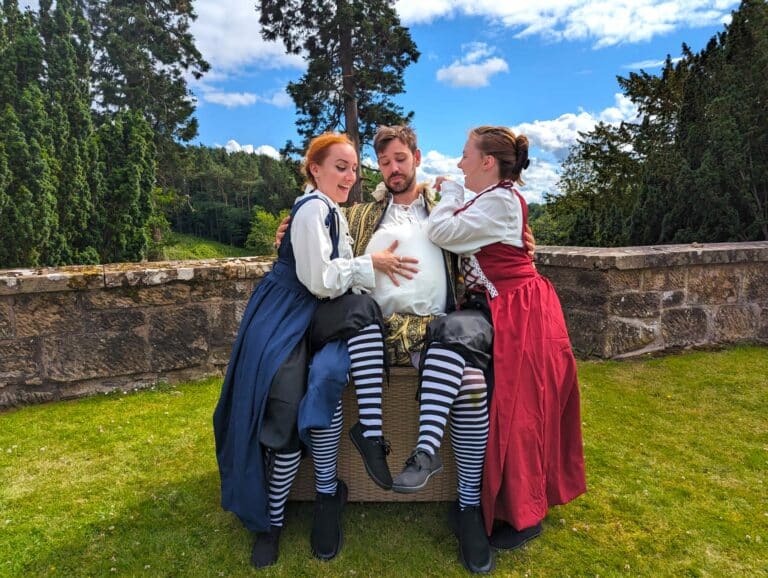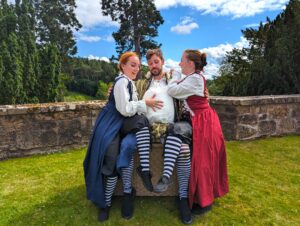 ***
In true British style the event will go ahead whatever the weather and cover or shade is not available. Please consider that carefully when making your booking.
Alcoholic drinks and soft drinks will be available to purchase from the bar at the event. Please do not bring alcohol into the event. Painshill reserves the right to request a search of customers' bags and prevent the admission of guests carrying alcohol or suspected of carrying alcohol.
Event tickets in the evening to do not allow access to the landscape in the day. The landscape will be closed during the event.
Dogs are not permitted at this event.
Painshill reserves the right to amend or change the above event details.
Organised in aid of Painshill Park Trust Limited, registered charity in England and Wales (284944). We rely on fundraising to preserve and maintain Painshill for future generations so your support is very important to us.
***