Listen to live music from The New Highs in the beautiful surroundings of Painshill's tree lined Amphitheatre.
The New Highs
The New Highs are a five piece band emanating from the Weller heart land of Surrey, Berkshire and Hampshire, were only ever going to be one type of band. These men have come together with years of experience from the trade. Their Stratocaster , Rickenbacker and Keyboard driven power pop Mod covers, take them from the early Who and The Small Faces, through to The Jam to Stanley Road. Inspired by their heroes Townshend, Weller, Marriott and Co. Their goal to re-create the power anthems and passion these masters of mod gave us. They are also big fans of Soul, Motown and Northern Soul.
Painshill will be open 5.30pm until 9pm (last entry 8pm) and the music will start at around 7pm.
Each night alcoholic and non-alcoholic drinks will be on offer from Corks Occasions.
Food vendors for The New Highs:
Halloumi Bites
***
Painshill Live Music Lates media partner is BBC Radio Surrey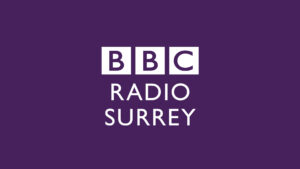 ***
In true British style the event will go ahead whatever the weather and cover or shade is not available. Please consider that carefully when making your booking.
Dogs are allowed at this event (on short leads at all times).
Alcoholic drinks and soft drinks will be available to purchase from the bar at the event. Please do not bring alcohol into the event. Painshill reserves the right to request a search of customers' bags and prevent the admission of guests carrying alcohol or suspected of carrying alcohol.
Artists may be subject to change. Please note that if an artist/band is not able to perform on the advertised date and are replaced by another act, refunds or transfers will not be available. Refunds will only be issued if Painshill decides to cancel the events due to insufficient numbers or exceptional circumstances.
Painshill will continue to adhere to and follow the latest Covid-19 government guidance.
Painshill reserves the right to amend or change the above event details.
***
Organised in aid of Painshill Park Trust Limited, registered charity in England and Wales (284944). We rely on fundraising to preserve and maintain Painshill for future generations so your support is very important to us.