Alan Titchmarsh becomes a Patron of Painshill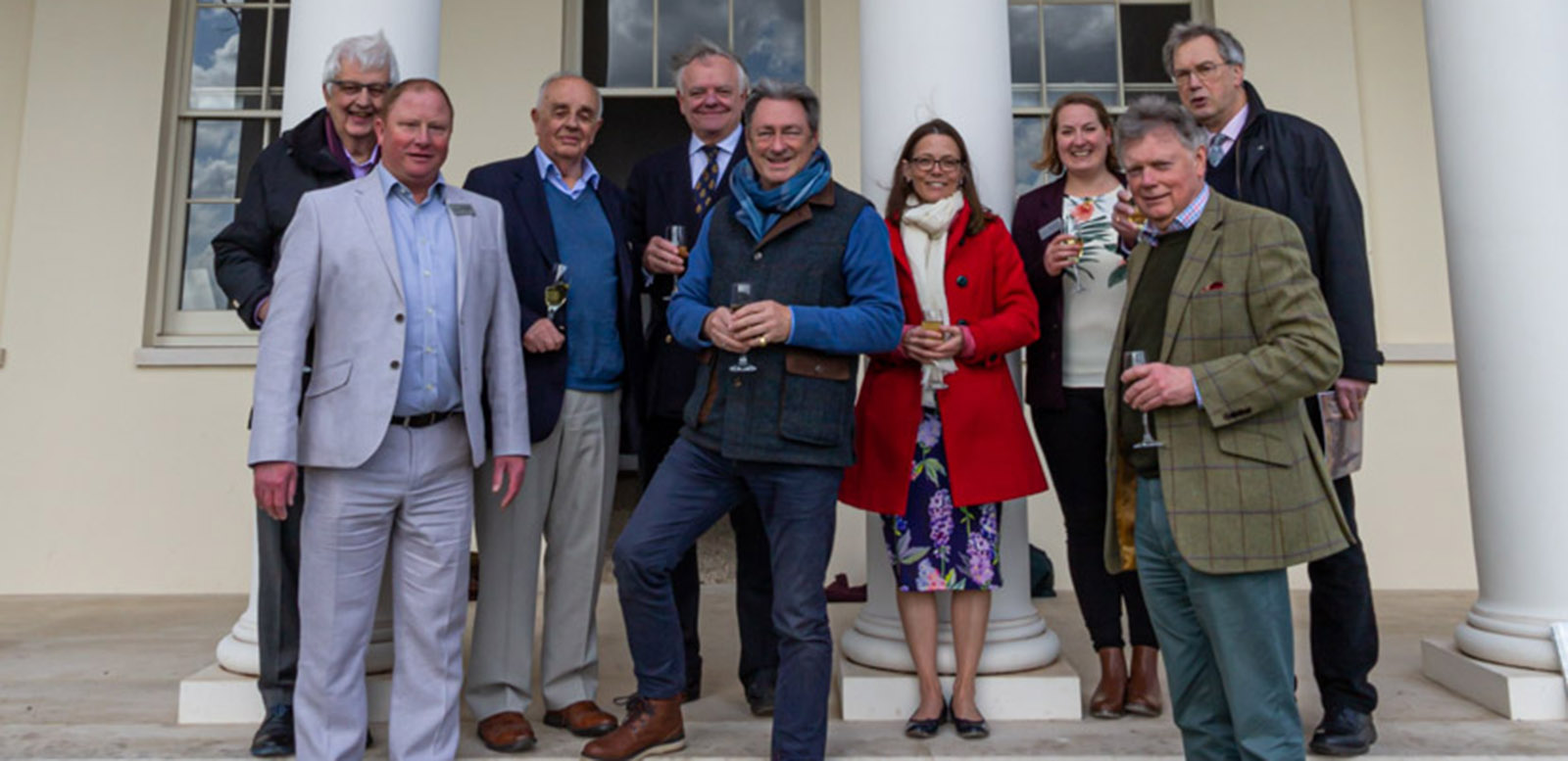 Broadcaster and writer Alan Titchmarsh MBE spoke of the importance of preserving Britain's landscape gardening heritage as he agreed to become Patron of the Painshill Park Trust.
The renowned gardening expert accepted the position on a visit to Painshill, where he chatted with trustees, staff and volunteers and took a tour of our historic 18th century gardens.
He joins HRH The Prince of Wales, Royal Patron of the Trust, in supporting the ongoing work to restore the gardens, which fell into ruin after the Second World War.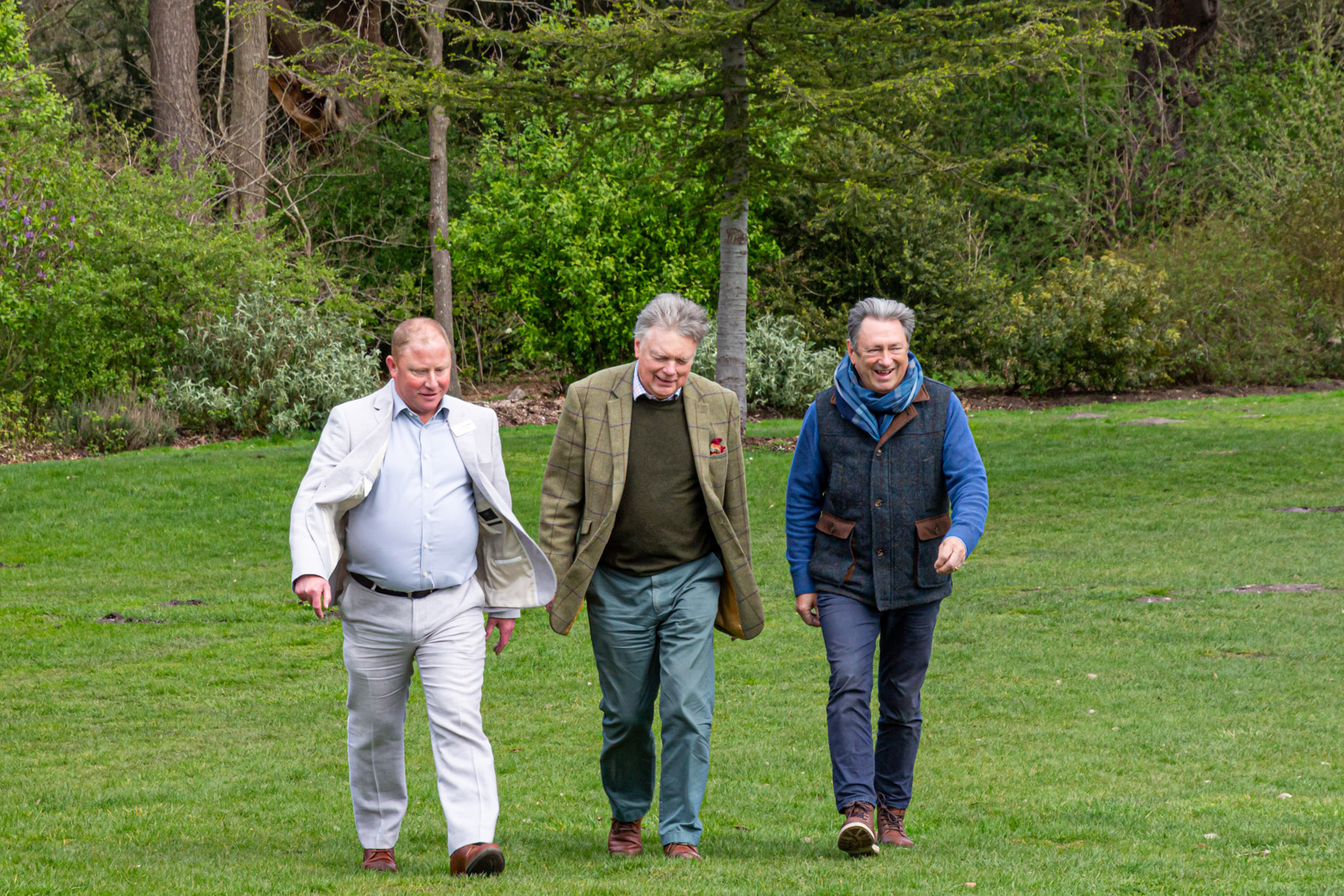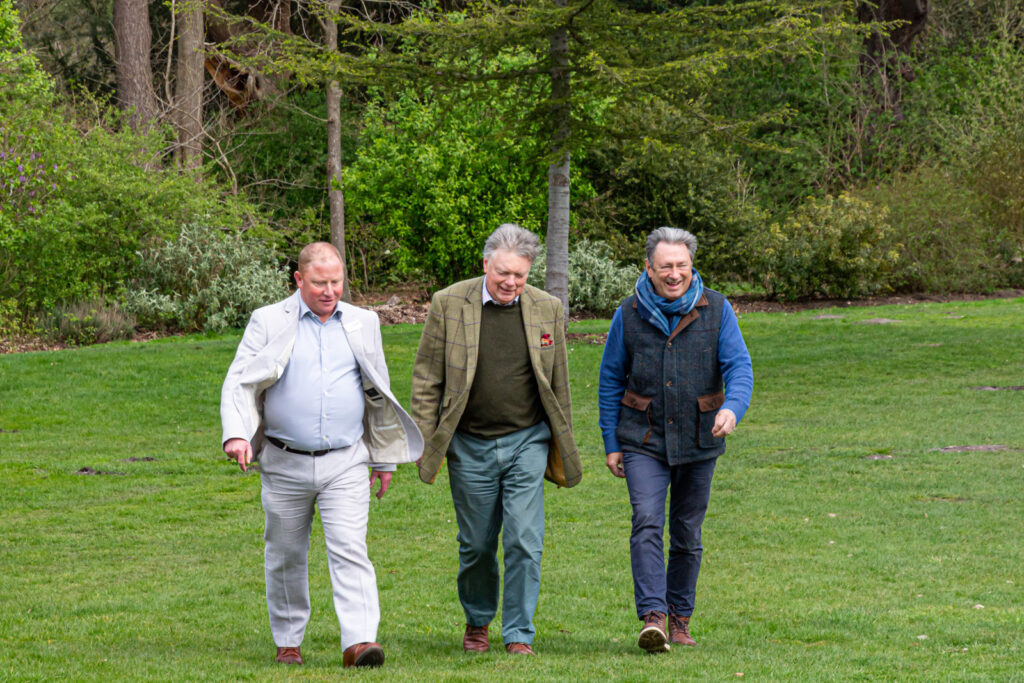 Mr Titchmarsh said: "It was a pleasure to visit Painshill recently and to see for myself the extraordinary progress which has been made over 40 years of restoration. I am delighted to become a Patron of this wonderful charity and I hope we can continue the important work to restore and preserve Painshill for current and future generations."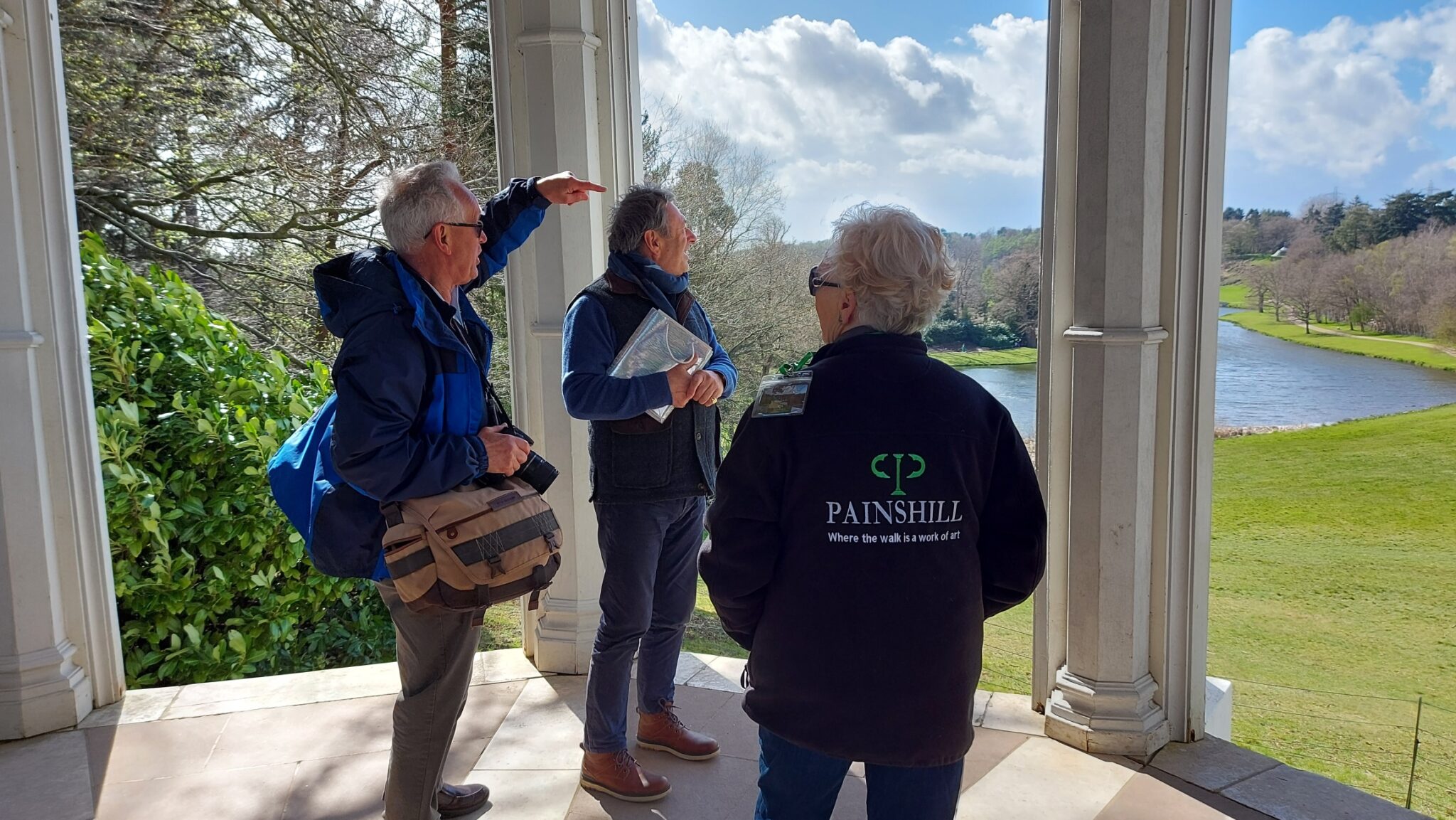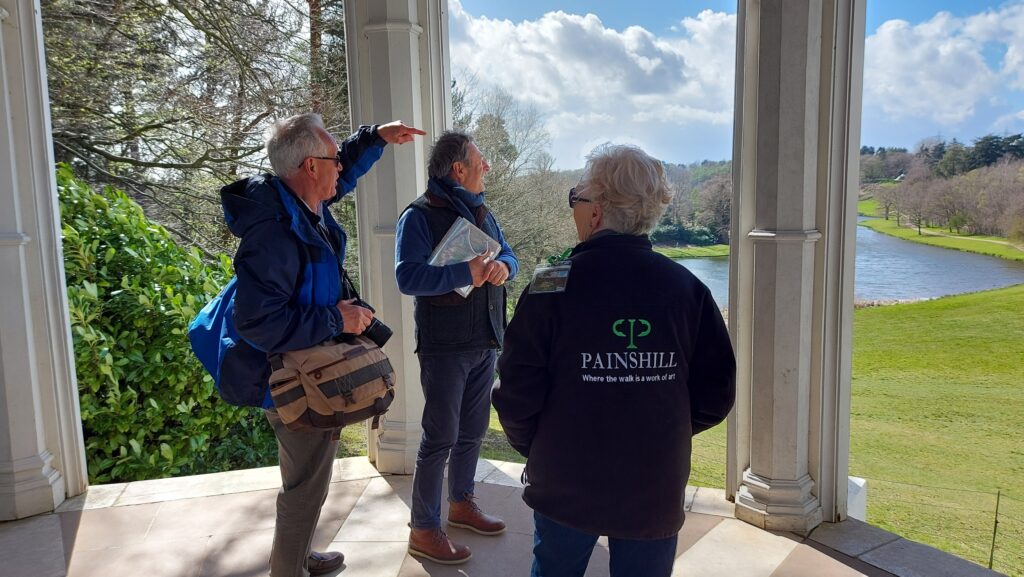 Sir Stephen Lamport, Chairman of Painshill Park Trust, said: "Painshill is an exceptionally important piece of Britain's heritage. We are delighted that Alan Titchmarsh has kindly agreed to become one of our Patrons.
"We very much look forward to his association with our work to secure Painshill's legacy as one of the finest examples of the English Landscape Movement."
As Patron, one of Mr Titchmarsh's first priorities is to support ongoing fundraising efforts for the restoration of the Woollett Bridge at Painshill.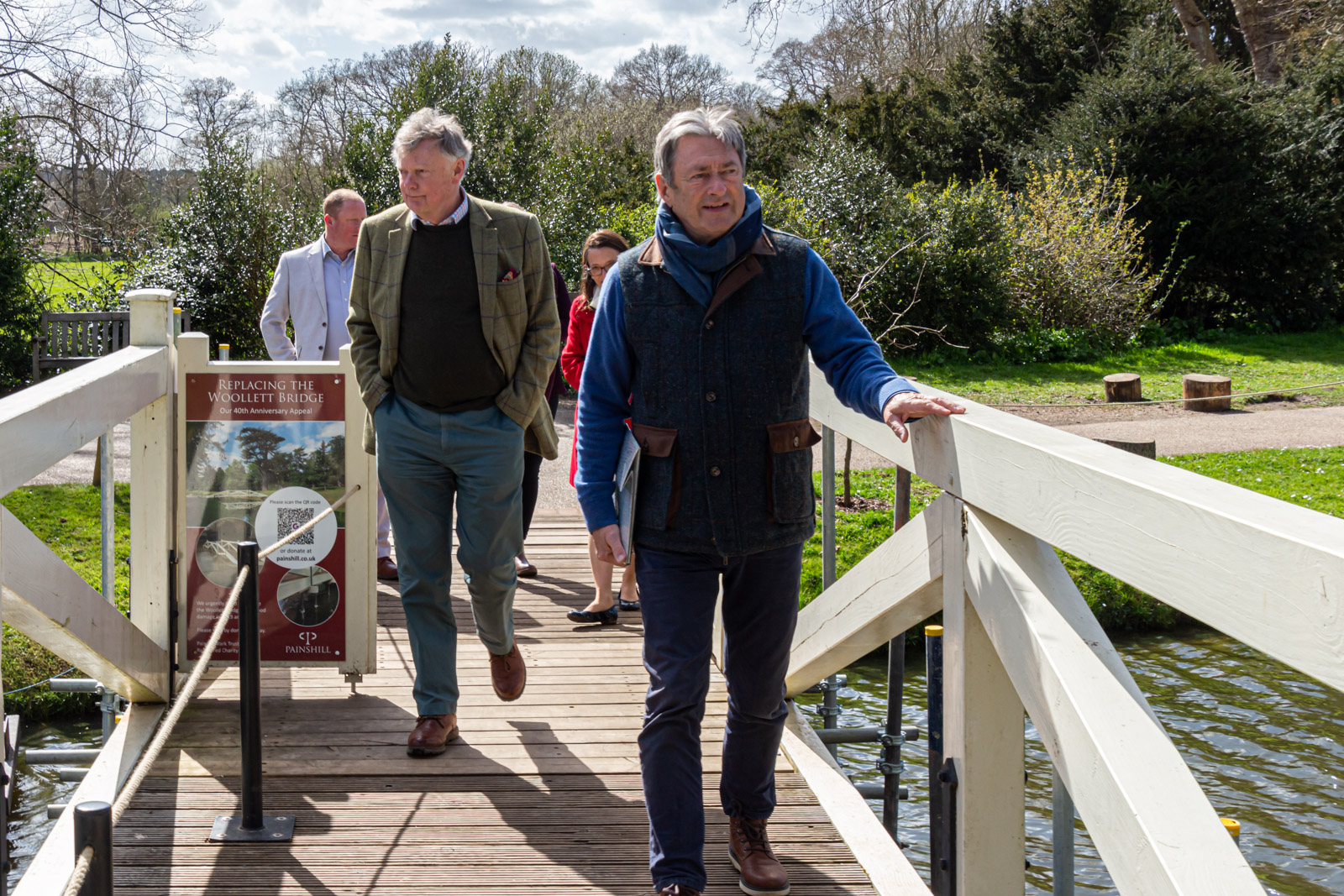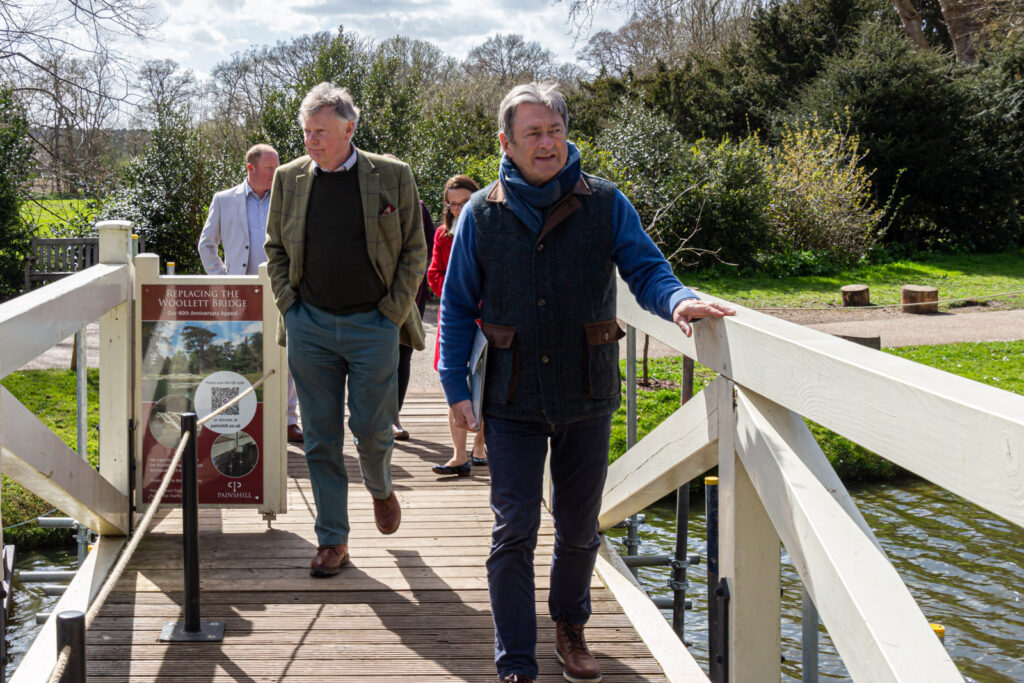 The bridge is a vital part of the popular Painshill circular walk, allowing visitors to leave the park's unique Crystal Grotto and cross the stunning lake in the heart of the landscape.
Heavy flooding in recent years has caused serious rotting and the bridge, currently supported by temporary structures, must be replaced.
Our appeal was launched in 2021 with the aim of raising the £120,000 to £130,000 needed to build a replacement.
Mr Titchmarsh said: "The project to replace the Woollett Bridge is vital to ensure that visitors can continue to enjoy this historic landscape and have access to the amazing Crystal Grotto. Painshill is a sanctuary for people and preserving it for future generations is a very worthy cause. Please join me in supporting Painshill by donating today and spreading the word about this important project.'
To find out more about donating to the Woollett Bridge appeal, please visit: www.painshill.co.uk/support-painshill/latest-restoration-project/