5 things to enjoy at Painshill in October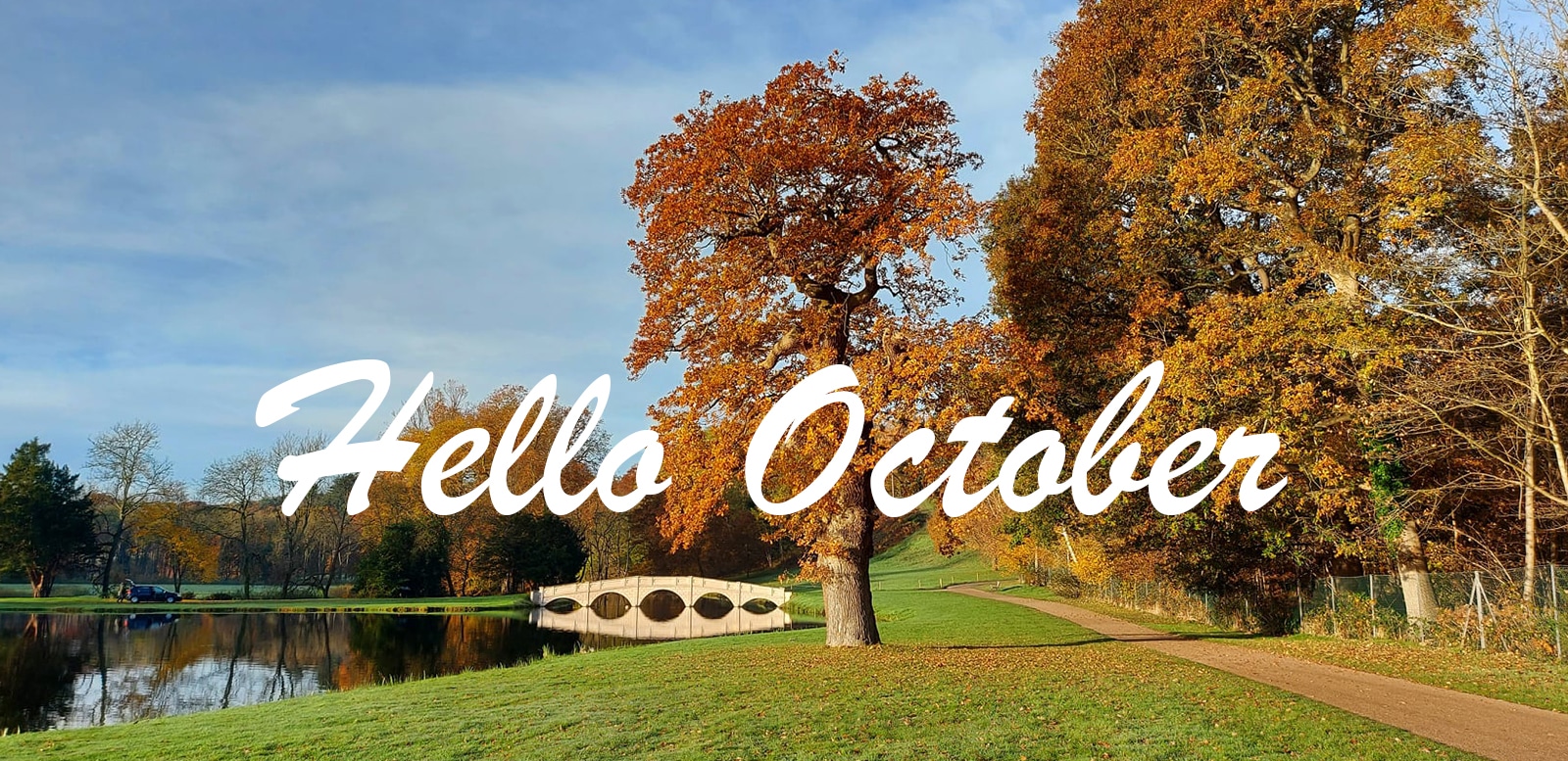 Listen! the wind is rising, and the air is wild with leaves, we have had our summer evenings, now for October eves!
– Humbert Wolfe
Garden visiting at this time of year is especially relaxing. The sun is still out however the air is fresher and cooler.
Autumn has arrived! There is no season as vibrant as fall. The sky, the leaves, and the landscape together create a symphony of stunning colours throughout Painshill.
Least not forget, in the 18th century Charles Hamilton, the designer of Painshill, would buy trees and shrubs from John Bartram in America. They would arrive in seed boxes that travelled across the Atlantic by ship. Painshill has been left with a legacy of deciduous plants that were awarded plant heritage status in 2006. They give a wonderful display of autumn colour.
So, enjoy a beautiful walk through the Park and the Historical features there is to see.
Here's 5 things to enjoy at Painshill in September.
1. Autumn colour, a rich and warm season
On a tranquil autumn day, The Temple of Bacchus is an enriching place to visit.
From its grand position at the top of the hill you will spot the Temple a few times before you reach it. When you do, you will be presented with a view across the Surrey Hills and lovely spot to sit and enjoy the autumn air.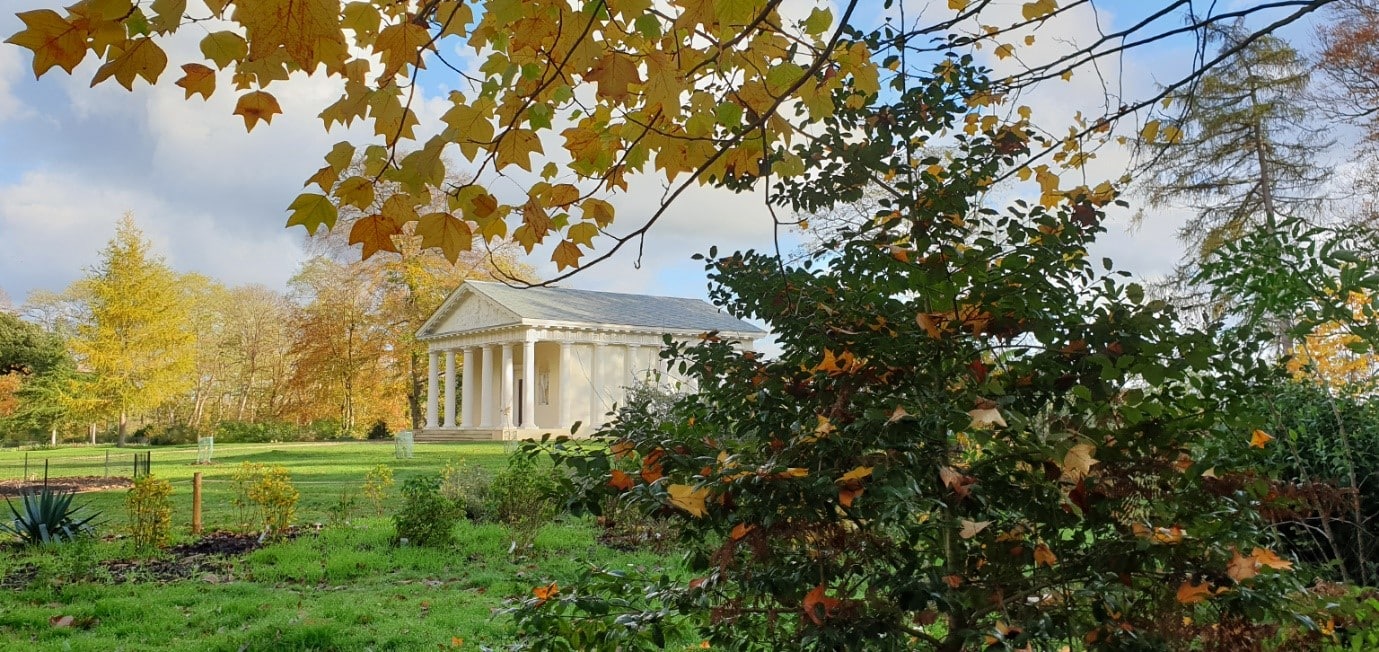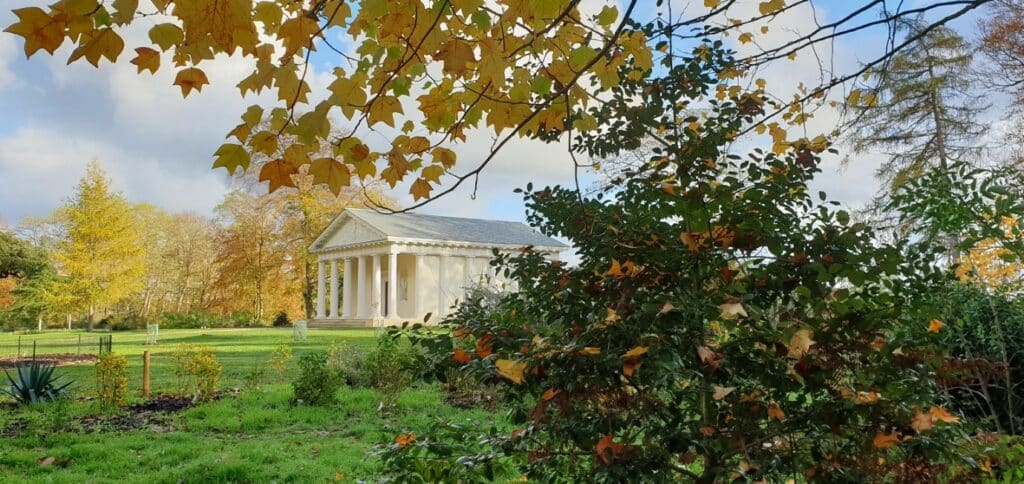 2. Fairy Doors
This autumn the Painshill team have created a fun family Fairy Door trail adding a touch of magic to spark every child's imagination. Pick up a fairy trail map and take a wander around the grounds to see if you can spot some of the fairies homes.
The fairy door trail will be running from Saturday 21st October until Sunday 12th November and is included in general admission tickets. It is recommended to book in advance at painshill.co.uk.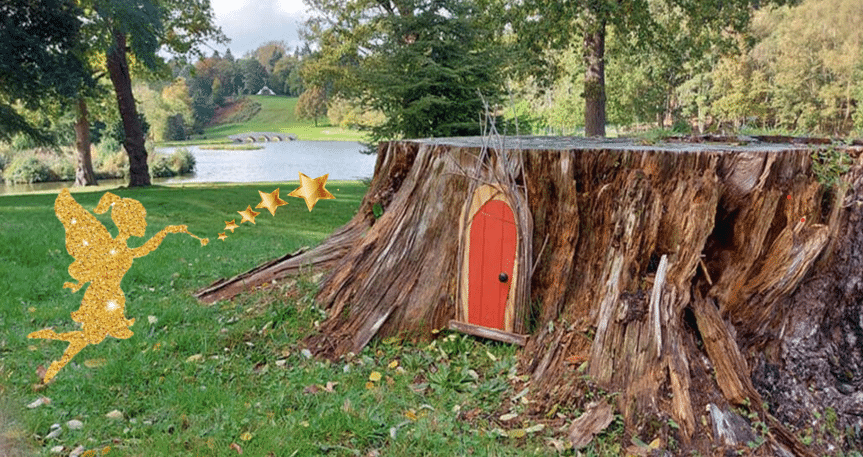 3. The Snack Shack!
OPENING this autumn (following the success of scrummy summer ice creams, sourced by a local supplier) the 'Snack Shack' is being launched as an unmissable tasty new food and drinks offering!
Situated outside The Tea Room, you cannot miss this food gem!
Serving deliciously warm waffles with ice cream and choices of marshmallows and sauces, tasty doughnuts, a choice of 9 glorious ice creams/sorbets and very scrummy vegan options, this is a mouth-watering option you will not be able to resist.
Opening from 10am until 3:30pm on weekends and all school holidays including this warm autumn season!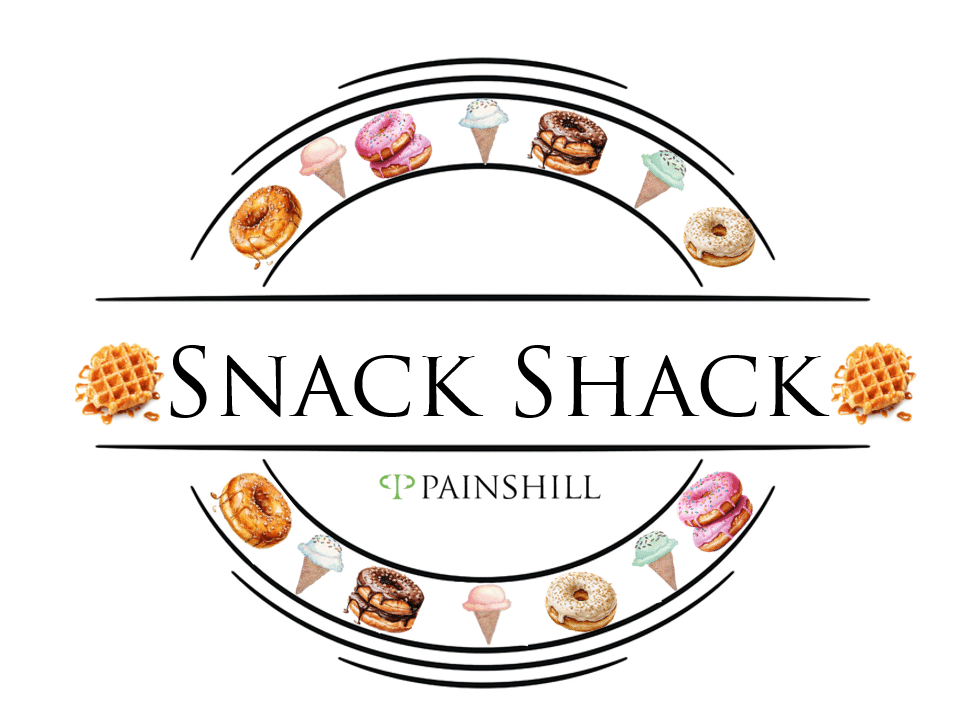 4. Perfect gifts from The Gift Shop
Enjoy a quality sparkling white or a unique and bespoke gin with flavours from juniper berries and other wonderful botanical ingredients.
Available to purchase from our gift shop, these fine beverages are an exquisite present for birthdays, special occasions and for the festive season coming up!
Traditional Sparkling White Wine
Painshill Kitchen Garden Gin
CHEERS!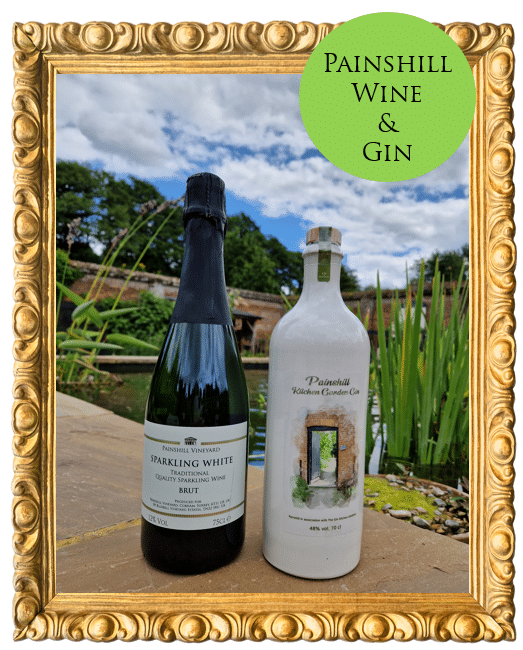 5. Wild Halloween Camp
Have a wild time this October Half Term on our Wild Halloween Camp with den building, campfires, and lots more spooky adventures in Painshill's wild woods!