5 things to enjoy at Painshill in November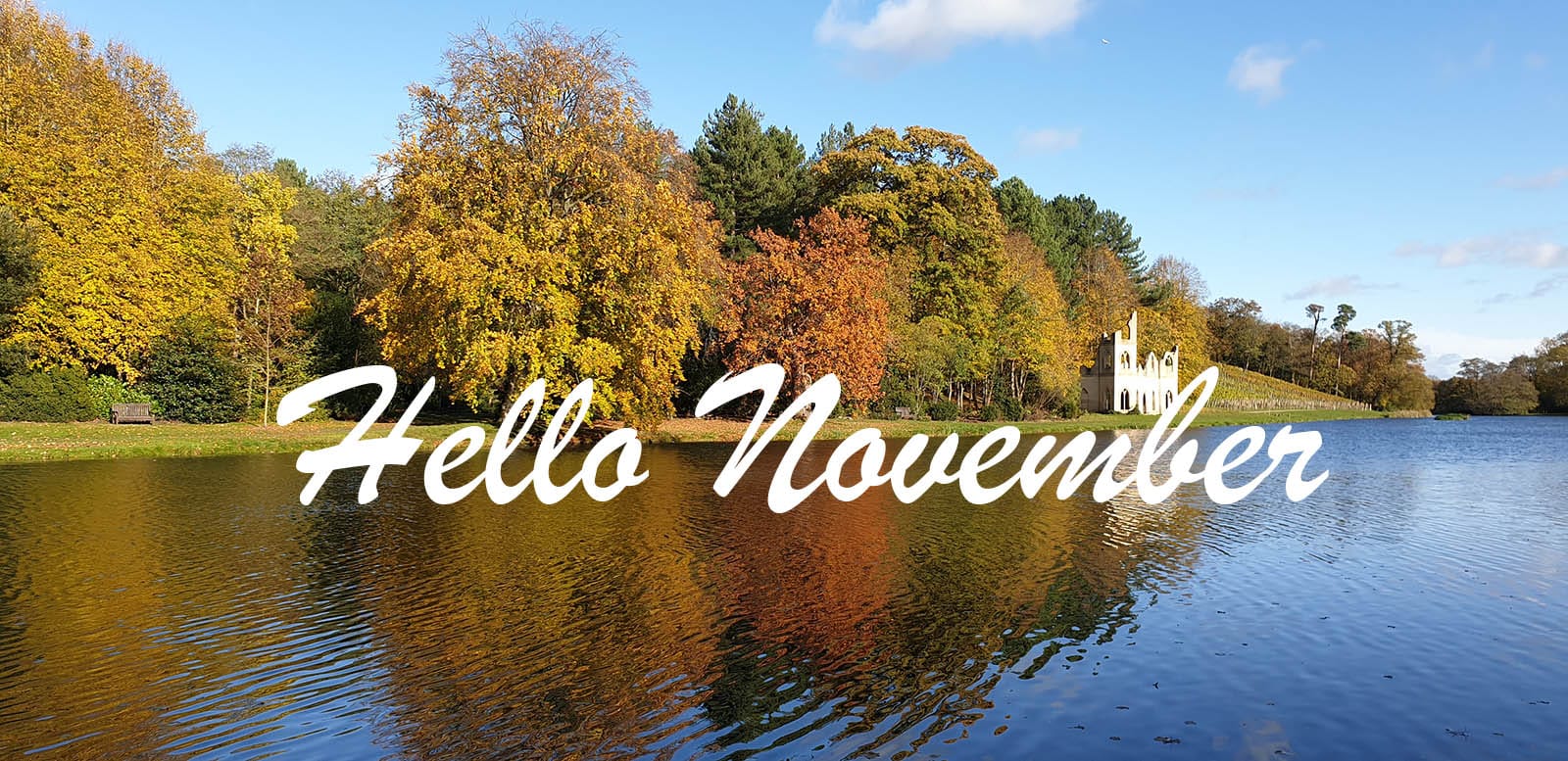 Due to mild weather, autumn colour is late this year. Even though we are into November there is still plenty to enjoy! Come along for a walk in a work of art and enjoy the falling leaves and the stunning sights.
Here's 5 things to enjoy at Painshill in November.
1. Autumn colour
The John Bartram Heritage Collection of American trees and shrubs can be found across Painshill, particularly around the Chinese Bridge which casts a stunning reflection on a still day.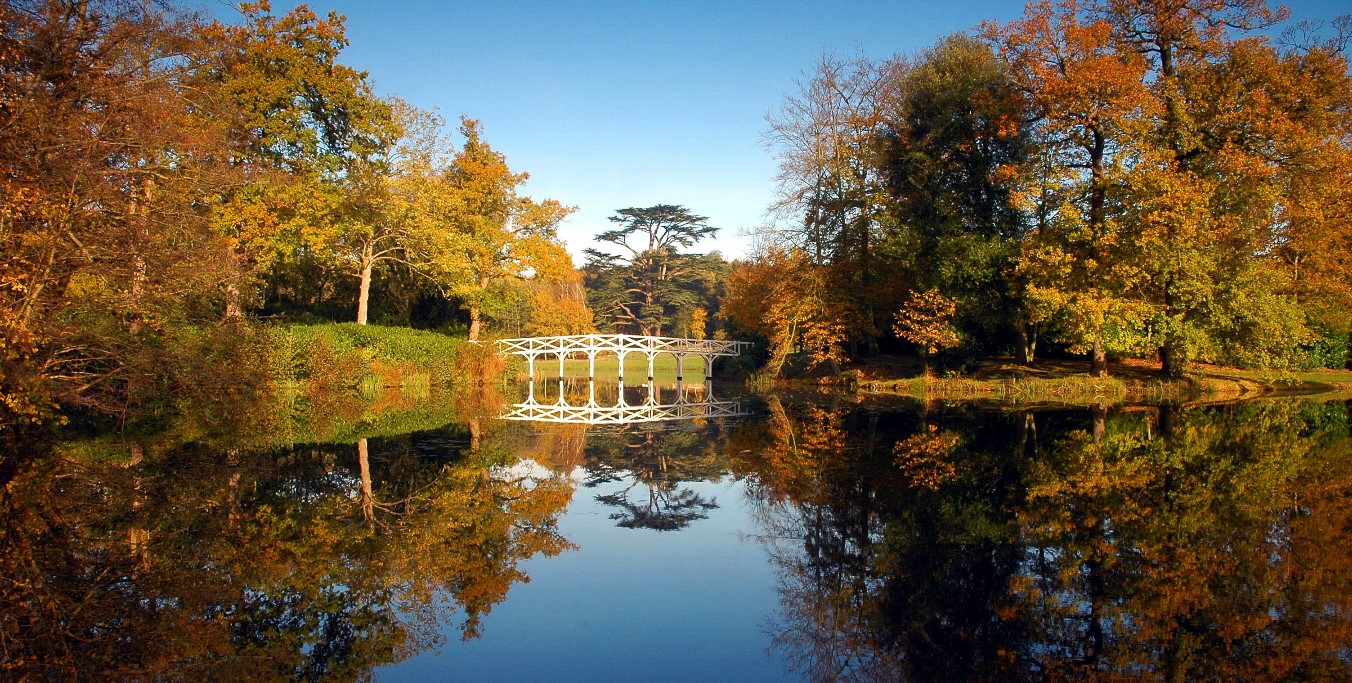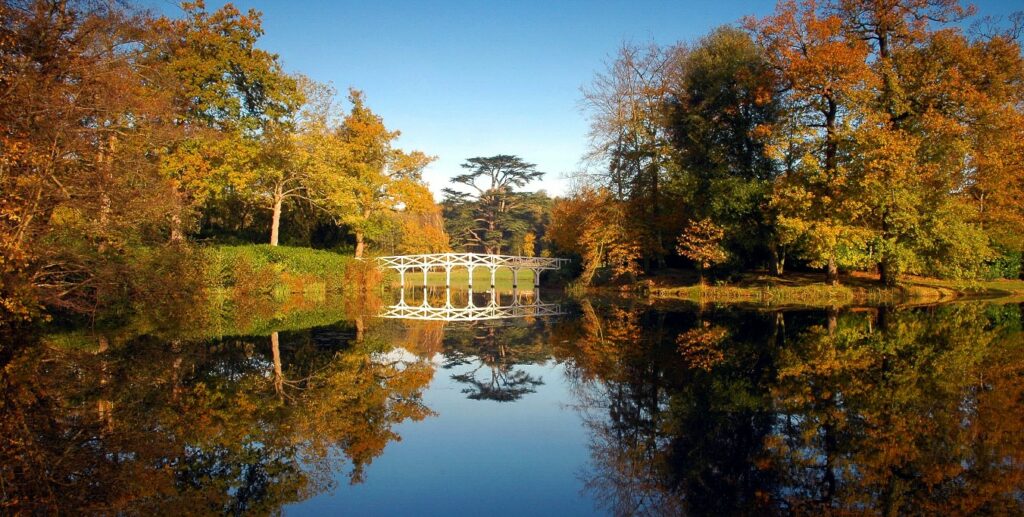 2. Forest Bathing
Forest Bathing, a technique that was developed in Japan in the 1980s, is fast becoming very popular in the West.
Despite the name, the activity doesn't involve getting into water! It is about practicing meditation while surrounded by trees. You can give it a go with our beginners guide or with one of our sessions in the landscape.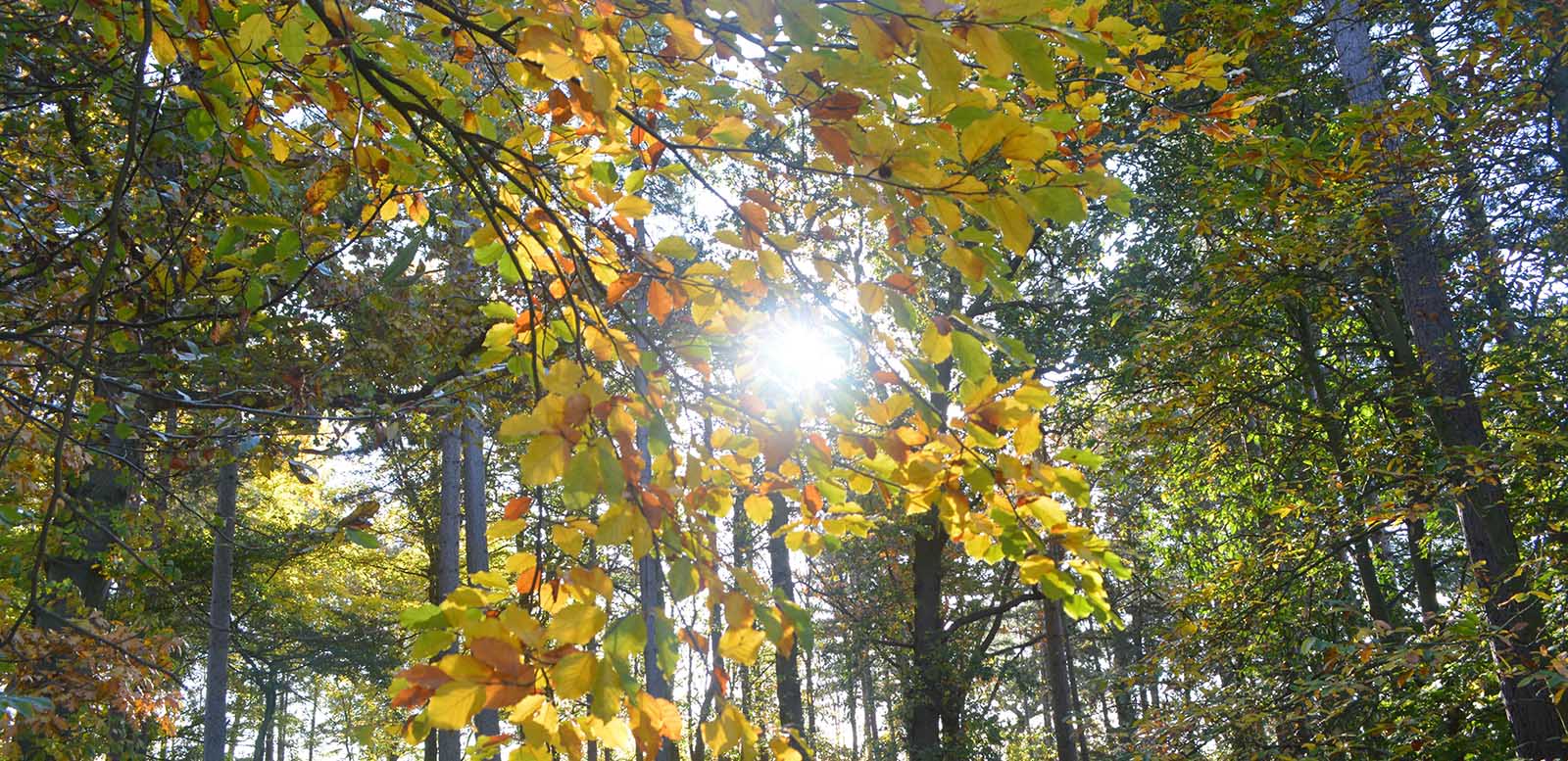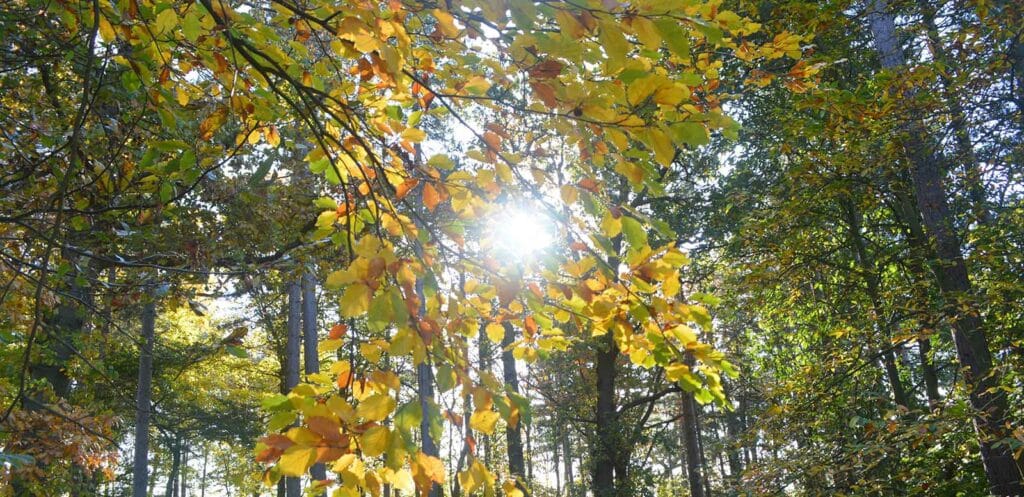 3. Superheroes!
Painshill's festive winter trail starts on Saturday 19 November. Go in search for Superman, watch out for Wonder Woman, hunt for Hulk and see if you can spot Spiderman. It's fun for all the family!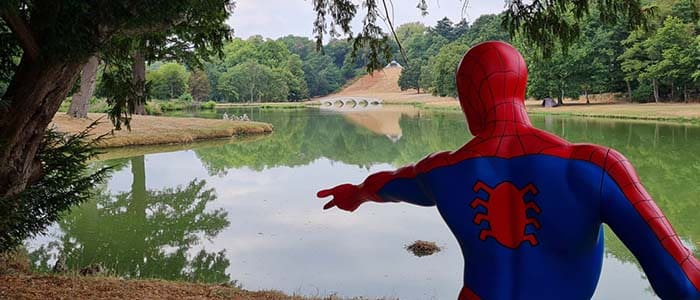 4. Walkies across the Woollett Bridge
We were hugely excited that our damaged Woollett Bridge was replaced with a brand new steel one last month. We have received lots of lovely pictures from our regular dog walkers. Why not join in the fun and send us a picture of your canine companions crossing the lake!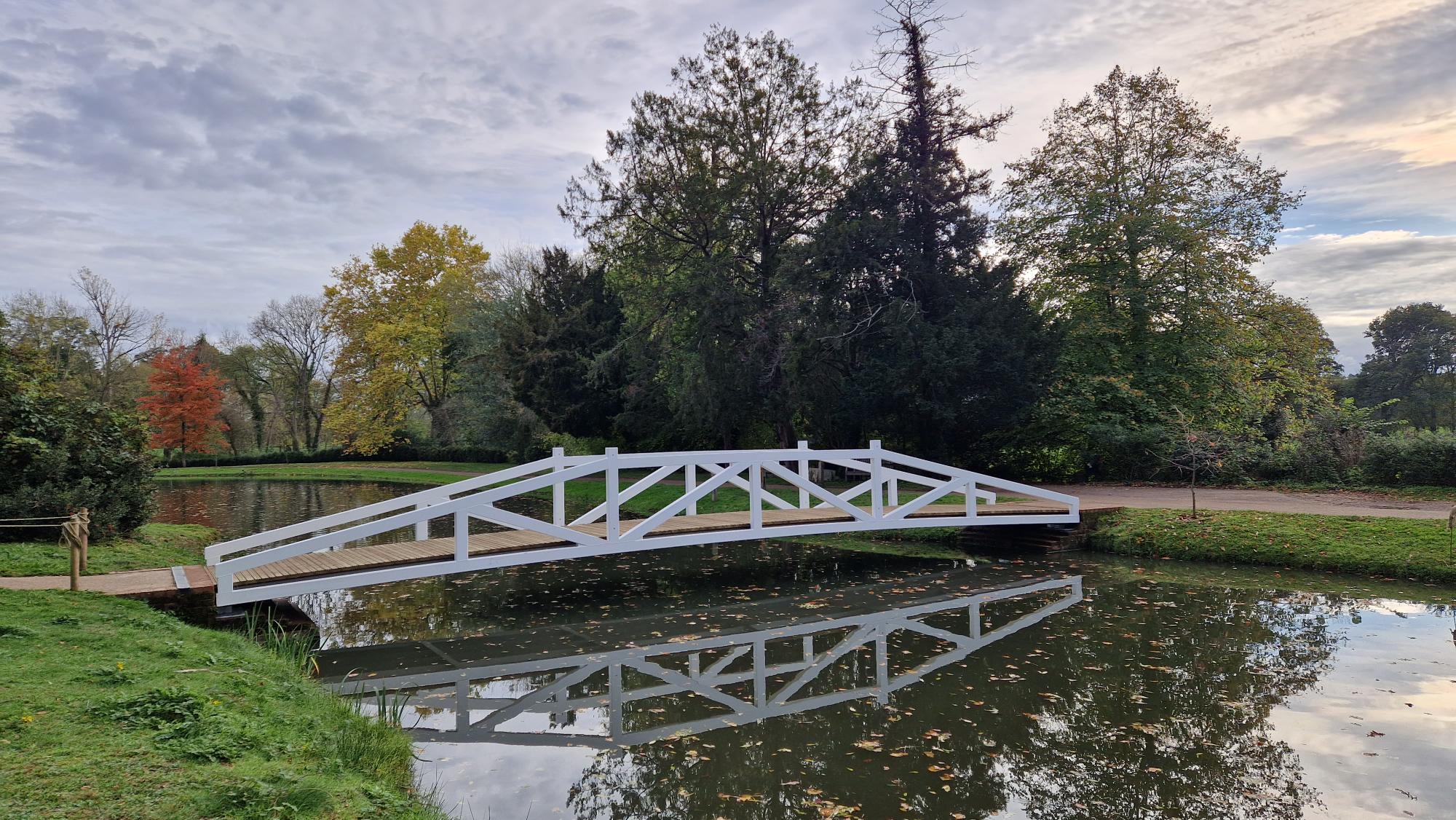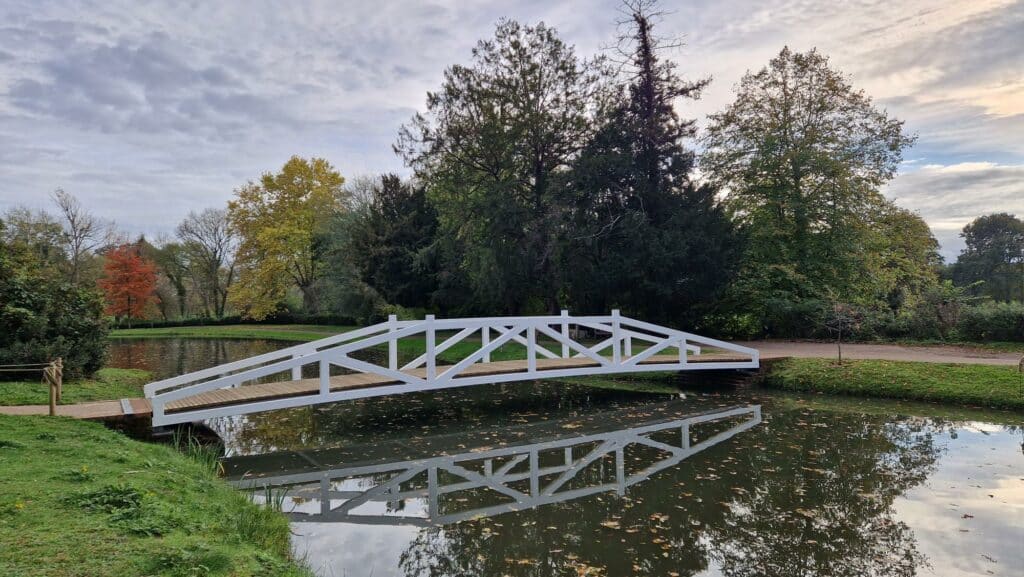 5. Autumn shopping
The Gift Shop at Painshill is full of autumn delights including hats, scarfs, blankets and ear warmers. Treat yourself or start your Christmas shopping early with Painshill Gin, Painshill honey or our new Painshill jigsaws in stock now.