'No Dig' in the Kitchen Garden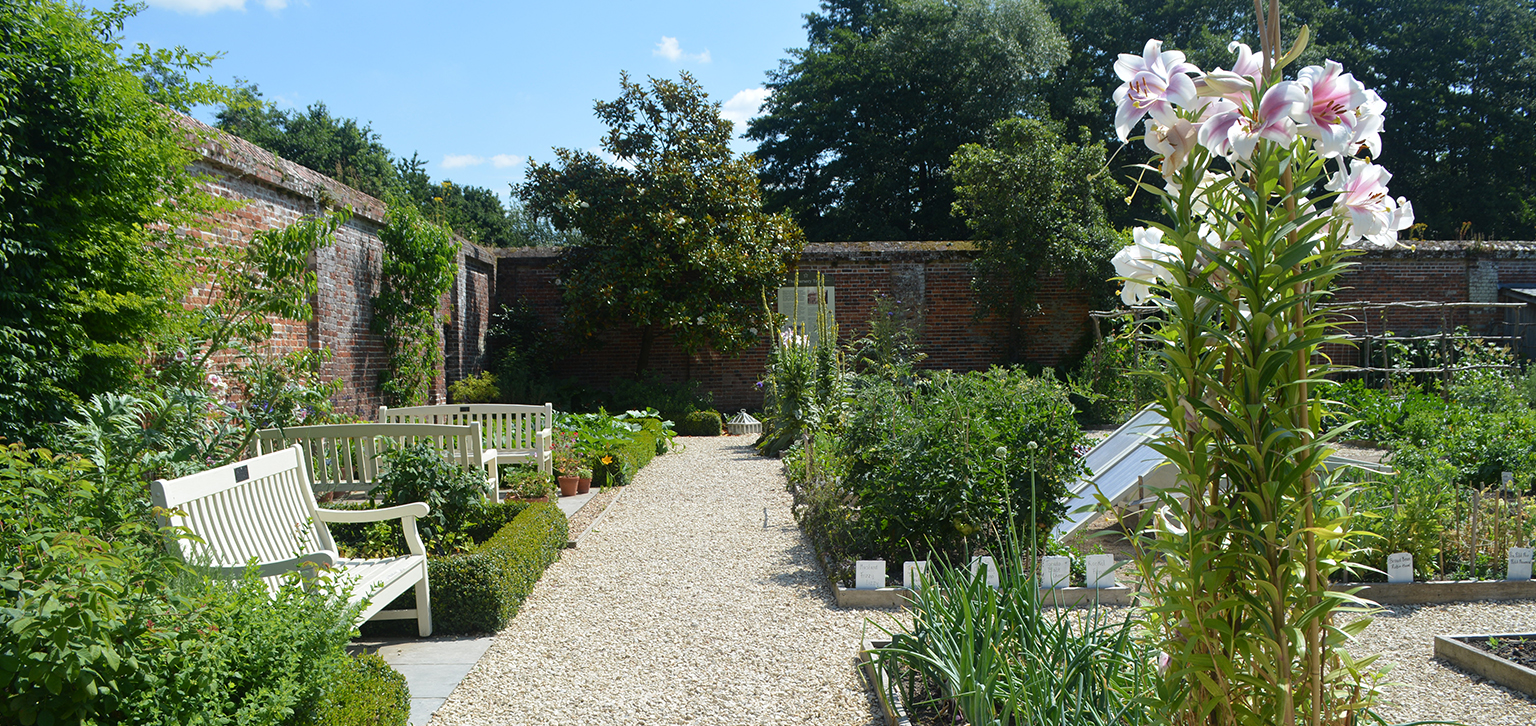 At the entrance to Painshill, close to the Visitor Centre, is a feature that is often overlooked. Two large walled gardens were part of the original 18th century estate and vital to Charles Hamilton's operations. They were built in 1756 to grow fruit and vegetables for his estate and its workers.
Today the Kitchen Garden is once again thriving due to the charity's gardening team and our landscape volunteers. It produces a huge variety of fruit and vegetables. Each week from spring to autumn they harvest whatever is in season and the produce is available in the Gift Shop. In exchange for a small donation you can take some home with you.
This year our landscape team are trialing the 'no dig' method.
'No dig' involves layering compost and mulch, rather than digging over the bed, to ensure the capture of carbon, fungi and worms in the soil. The no-dig gardener allows the fungi and soil organisms to break down and incorporate the organic matter into the soil, emulating natural processes. The method should control weeds, feed the soil and hopefully leads to healthier, stronger plants.
Lesley Shepherd, one of our landscape team, can tell you more…