5 things to enjoy at Painshill in November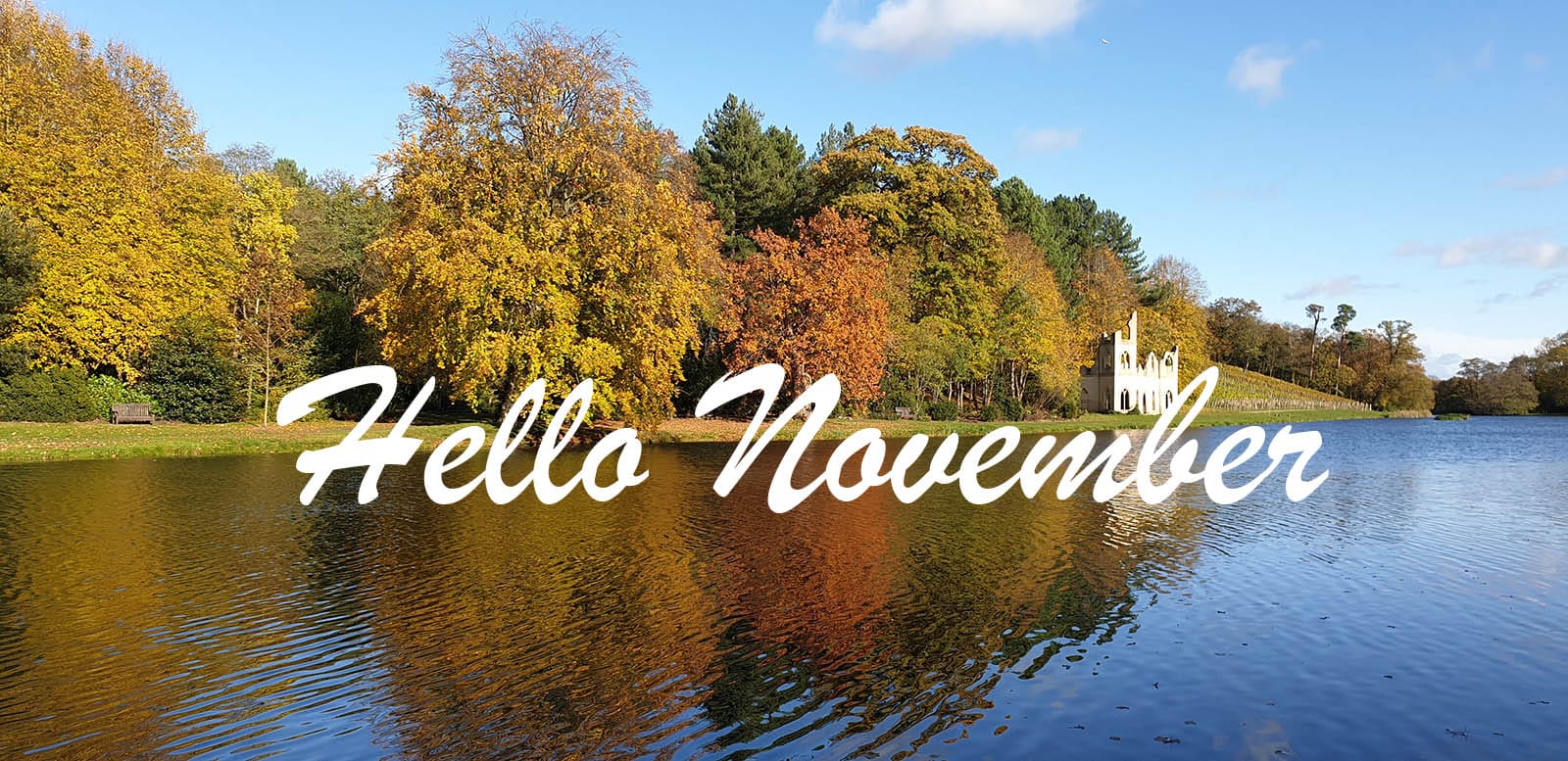 The frenzy of fall has settled. With pumpkins picked and carved, seeds planted and a wardrobe change to thick socks and cosy jumpers and coats, November has arrived.
Take a deep breath of crisp air and settle into November. This is a month which is thought by many to be the very best of autumn, filled with colour, ambient lighting and perfect temperatures before the colder days arrive.
Take a stroll around our stunning lake and view the atmospheric reflections. Maybe plan a walk and stop at our tea room for some hot drinks and delicious lunches on offer!
1. Reflections at Painshill
Throughout the landscape, the lake lends itself to views of crisp glass-like reflections on a perfect November day.
Walking over the Five Arch Bridge, across the lake with the Ruined Abbey in sight and a stunning Autumn morning, the water enhances the nature and colours like a picturesque painting.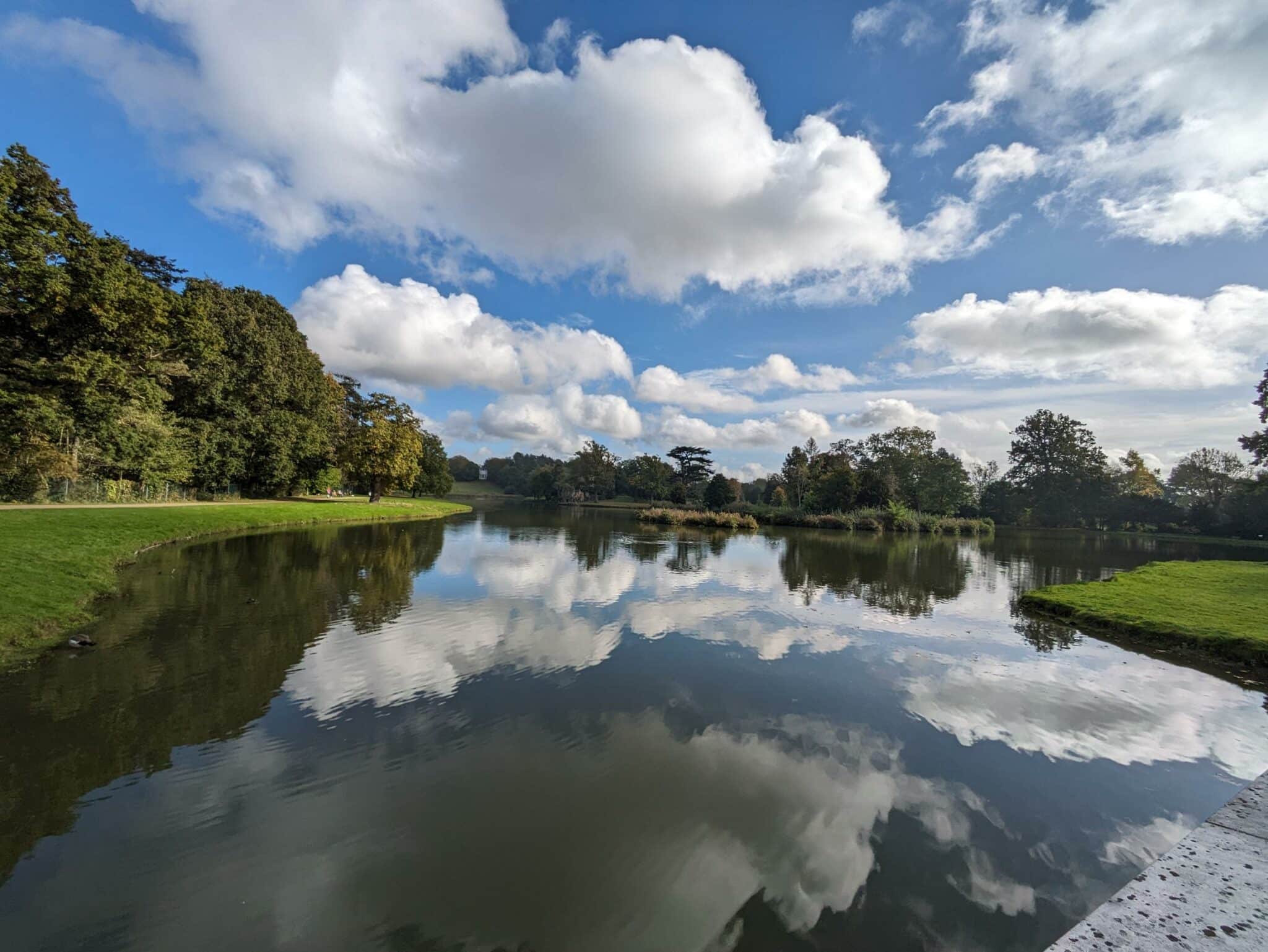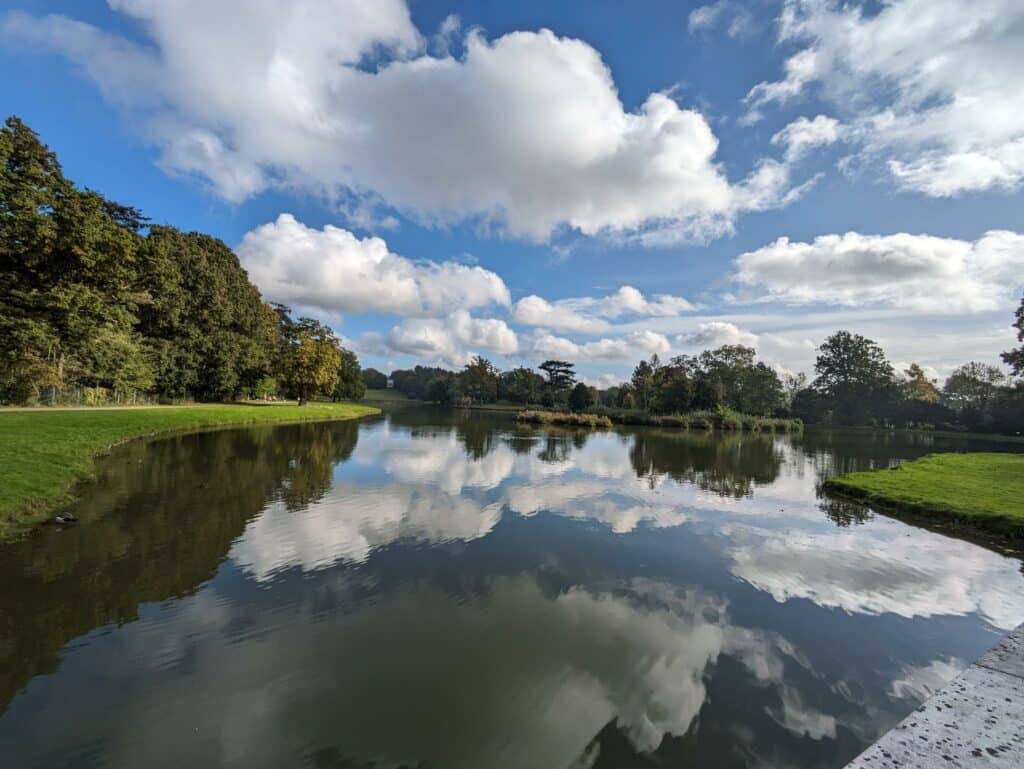 Photo: Reflection from the Five Arch Bridge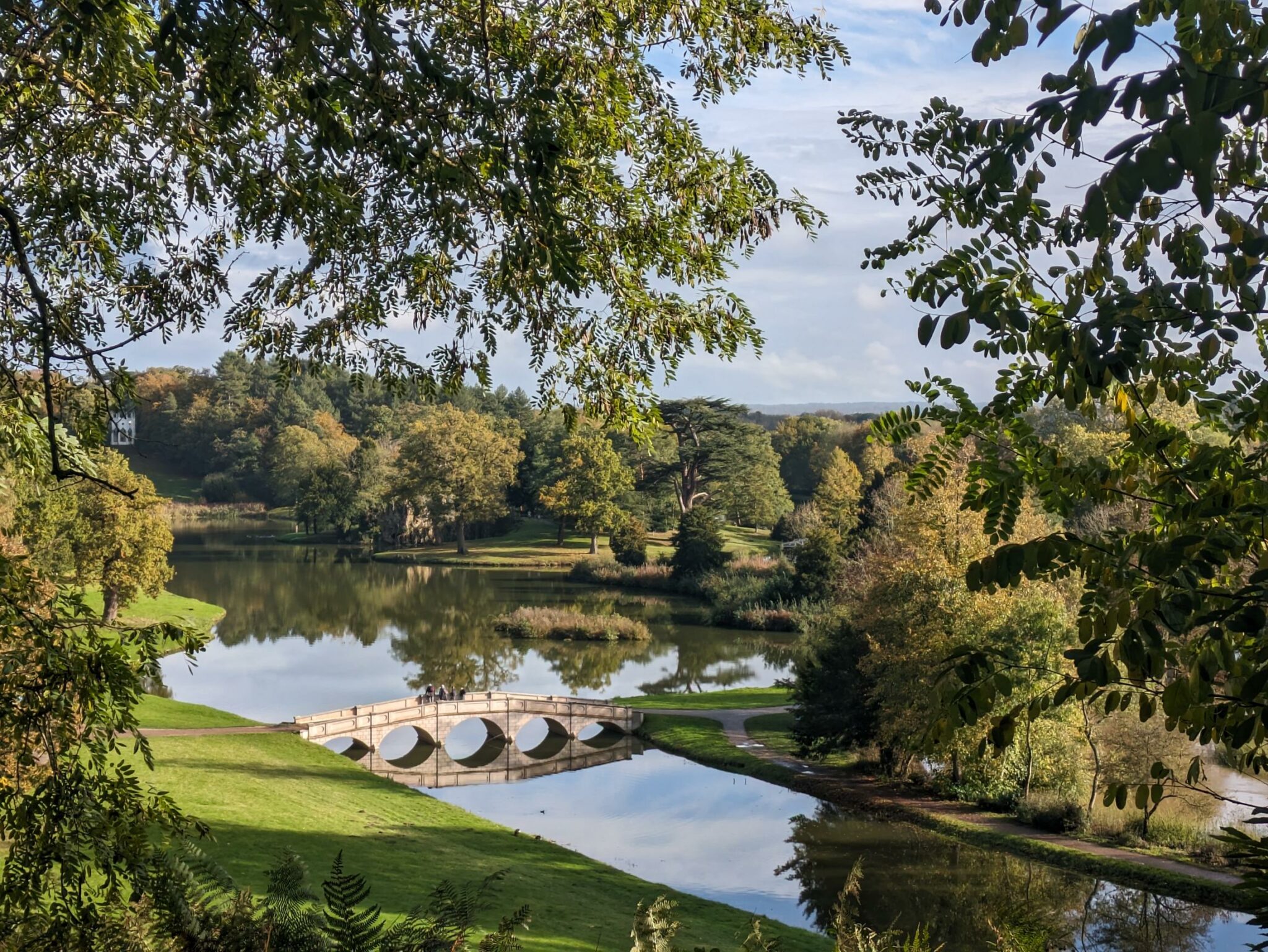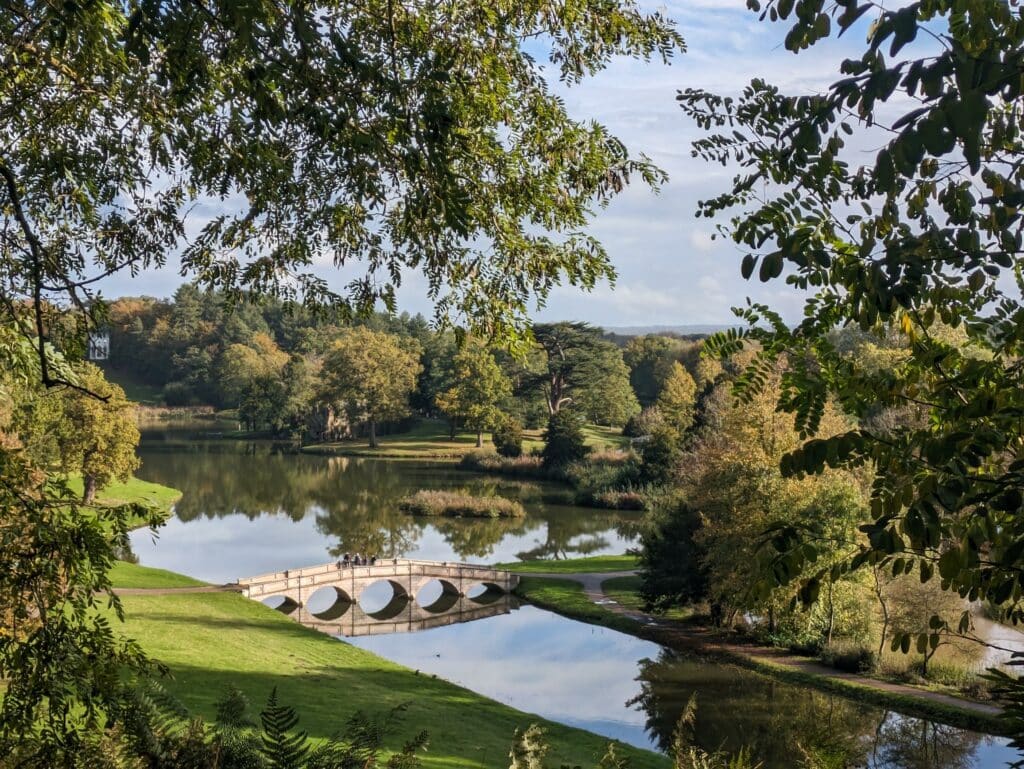 Photo: Reflection showing the Five Arch Bridge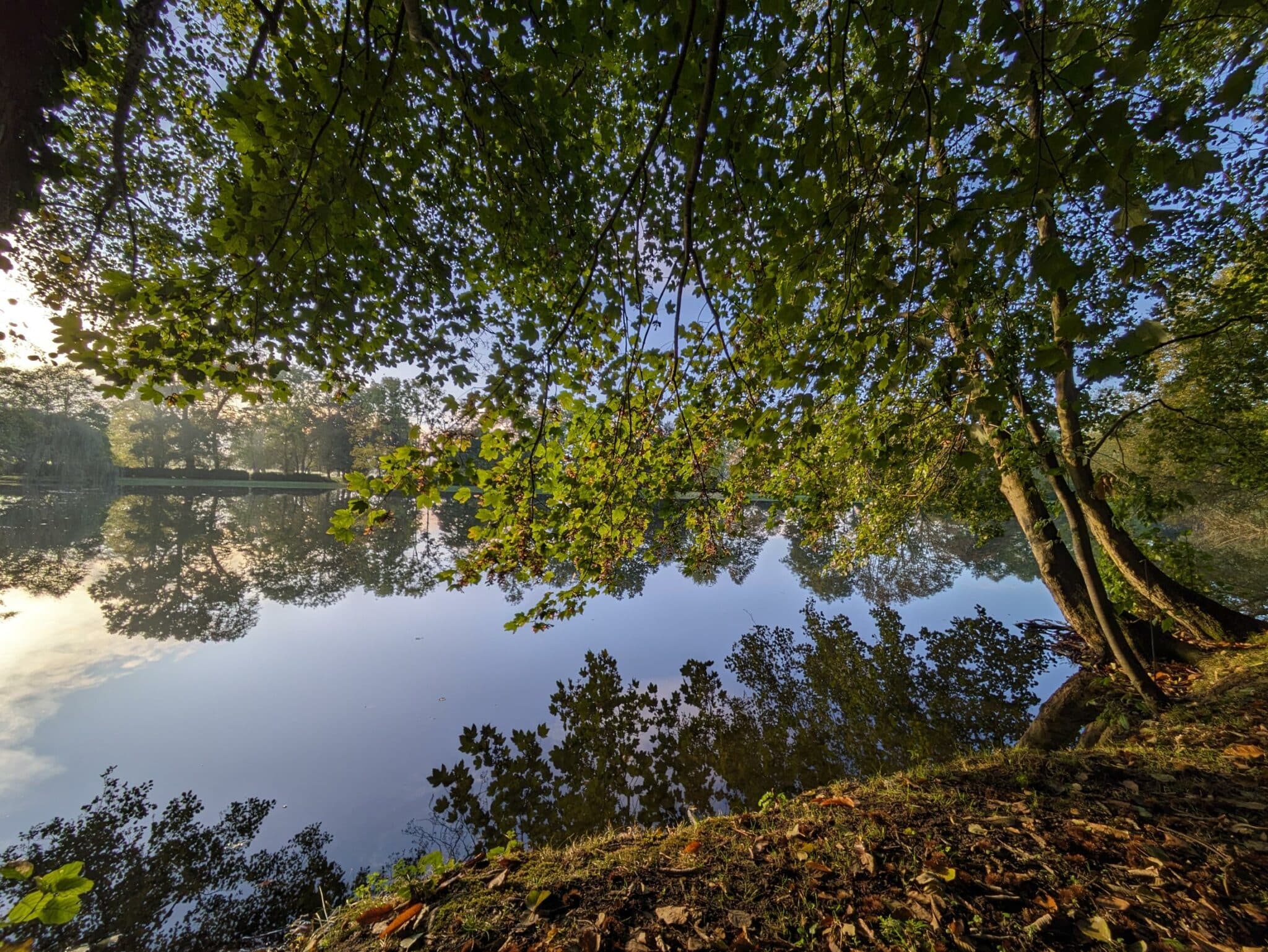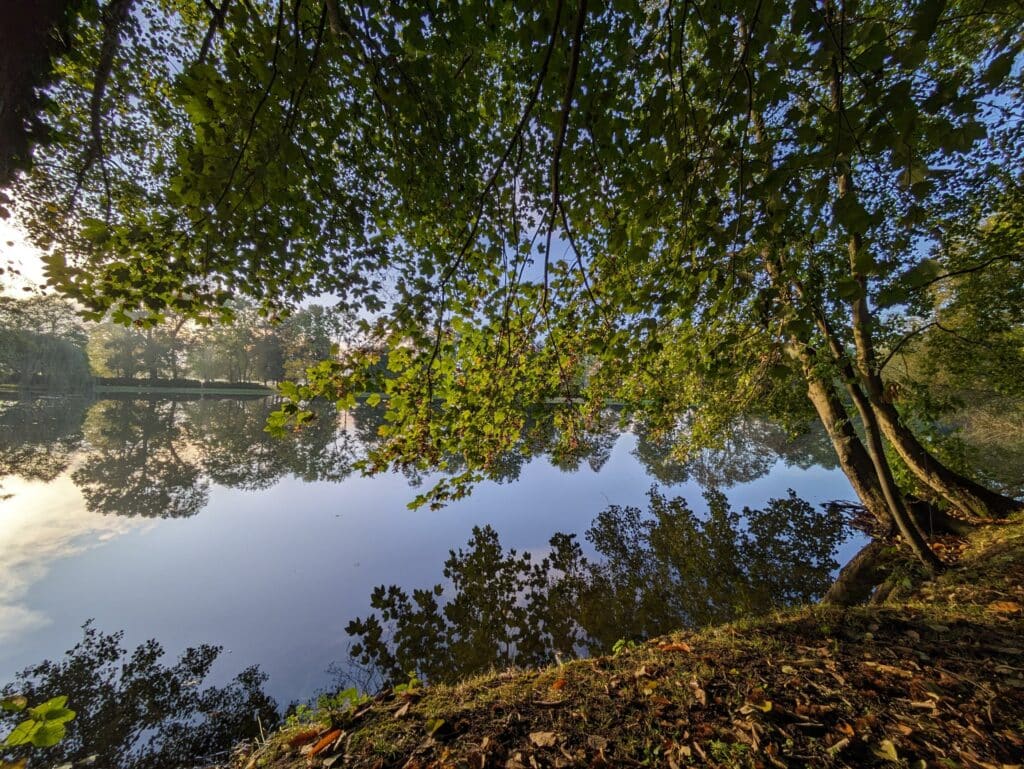 Photo: Reflection on the lake, Autumn morning
2. Alice in Wonderland
From Saturday 18th November until Sunday 7th January Painshill will become the home to many fantastic well- known characters!
Come along to meet the White Rabbit within the beautiful Painshill landscape and begin the 'chase' across the topsy-turvy world that gets 'curiouser and curiouser' as your fantastical adventure unfolds.
Enjoy this unique and extraordinary tale of Alice in Wonderland at Painshill Park this Christmas!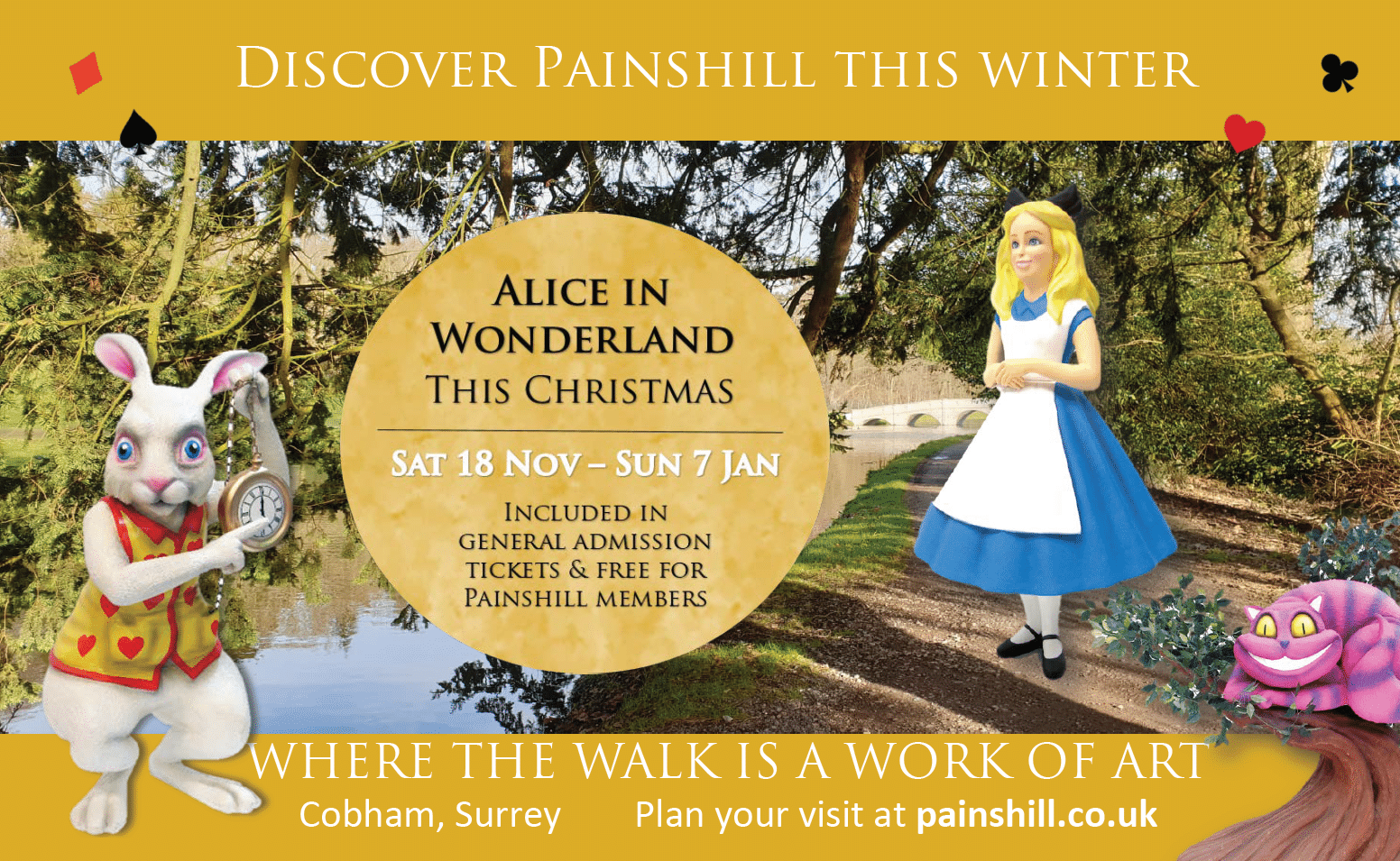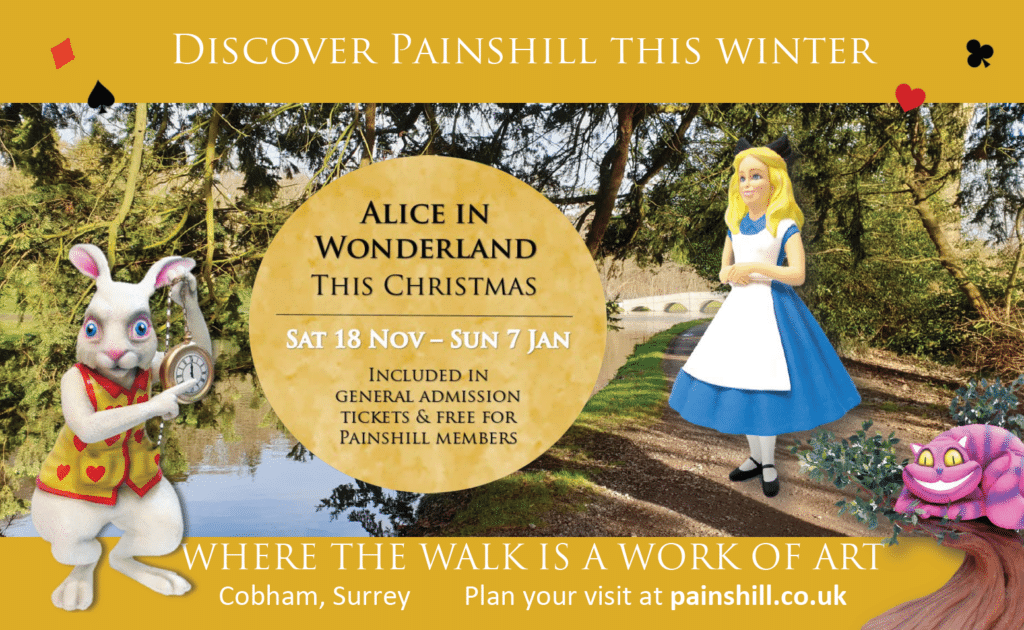 3. Christmas Lunch Menu
Painshill's delicious and exquisite three-course Christmas meal is now available to book online. Enjoy mouth-watering flavours of a rich menu created by our Head Chef.
This will be available from Thursday 23rd November through to December.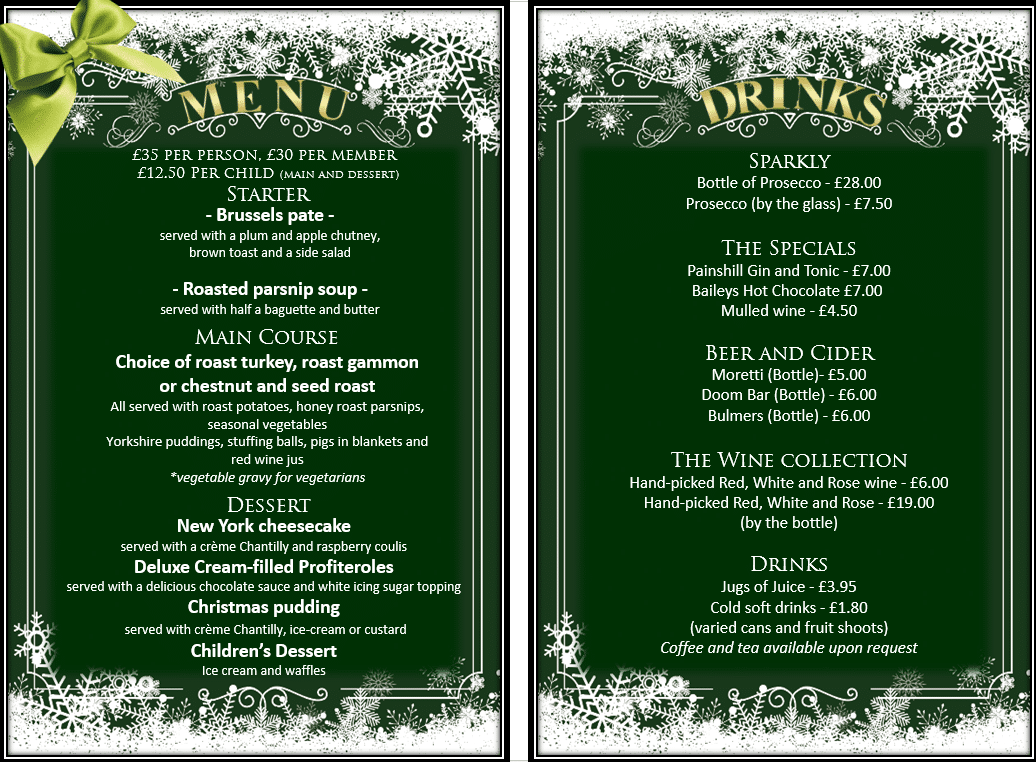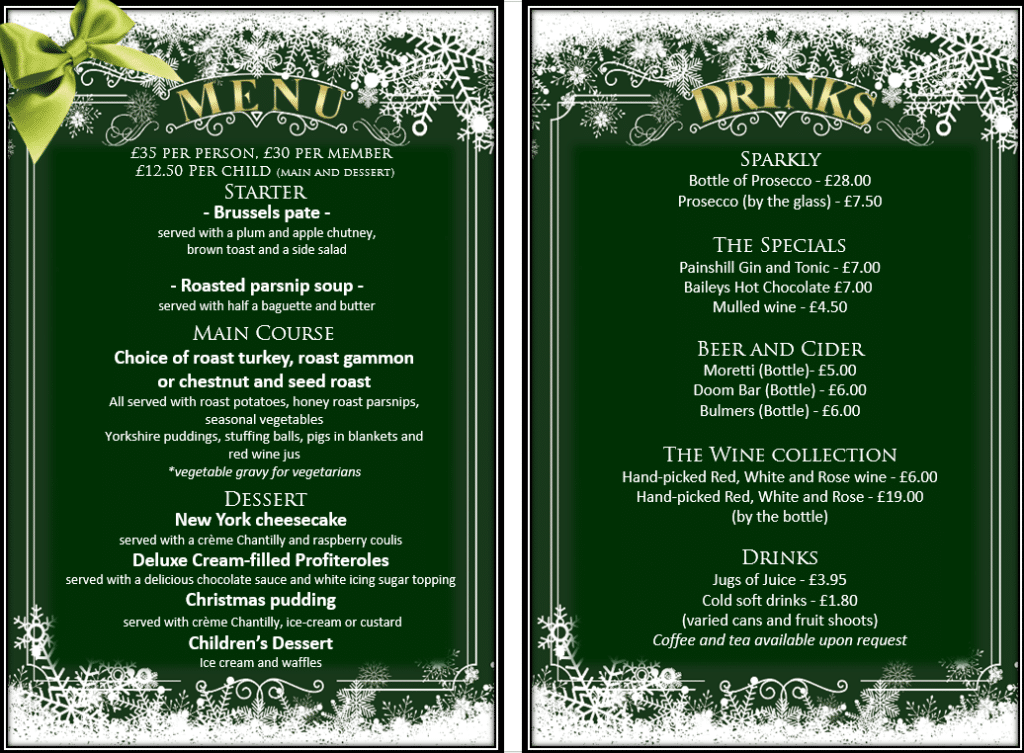 4. Into the Woods: Parent and Child Forest School
Come and join us for some big adventures for your little ones this Autumn and Winter.
We go ahead whatever the weather, adapting our activities accordingly. Every session finishes with a special snack round the campfire.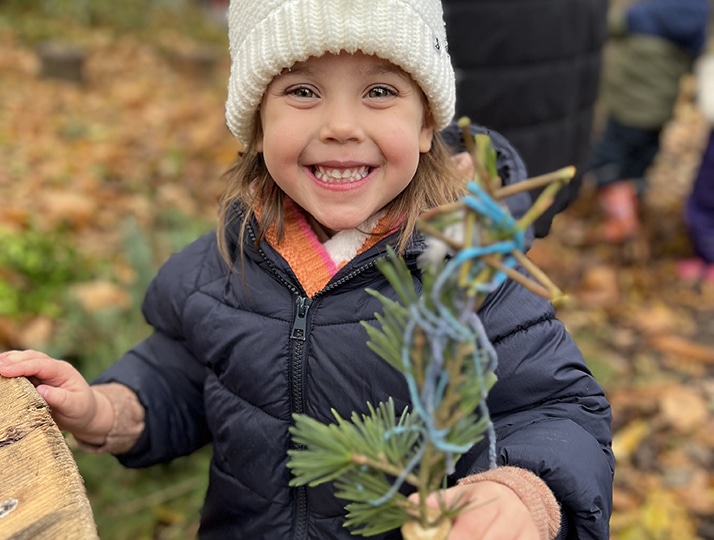 5. Become a member at Painshill
Make amazing memories with membership. Painshill offers everyone a place of tranquillity, beauty and charm.
Painshill membership is a fantastic gift for Christmas which also includes some unique experiences such as a number of trails throughout the year.