Painshill welcomes a new Head Chef & Catering Manager!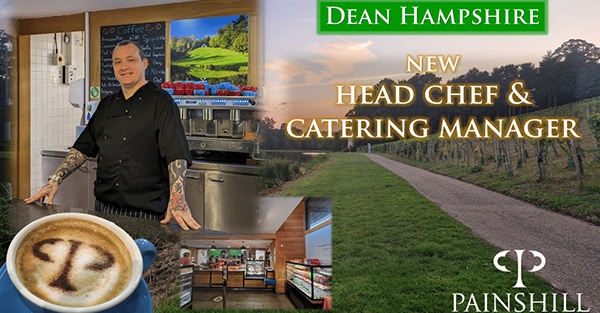 We are delighted to welcome Dean Hampshire to Painshill as our new Head Chef and Catering Manager.
Dean comes to Painshill with a wealth of experience and enthusiasm and he is bursting with new ideas to delight Painshill visitors.
Dean started his career working in a gastro pub as a Commis Chef, working his way up to Sous Chef before being offered his first Head Chef role.
Dean quotes his mum as his catering idol. "My mum is the reason I am doing this job. As a single parent, she had to work a lot of hours. She worked as a Chef in our local pub and so I would get to help out in the kitchen during school holidays and at weekends and this is how I found my passion for catering. Watching my mum work and being able to help her is a memory I will never forget."
Dean first arrived at Painshill through an agency placement and just fell in love with the place. When a new permanent position became available at Painshill, Dean jumped at the chance to join the team. Dean has a passion for Painshill and is already working on many new plans to improve the catering experience for all Painshill visitors.
Dean's favourite part of working at Painshill is having the opportunity to meet a wide range of people, from all over the world, and that he gets to be a part of their overall Painshill experience. His favourite view of Painshill is when he arrives early morning and can see the fog just laying over the meadow whilst the deer are making their way through. It is magical and simply the best way to start a day.
There are a number of plans to enhance the tea room, including an upcoming refurbishment and the replacement of furniture. However, in the meantime Dean is working on the implementation of a new autumn menu, incorporating many local and independent suppliers.
In addition, Dean will be overseeing a special winter project in the current ice-cream hut – watch this space for further details to come!