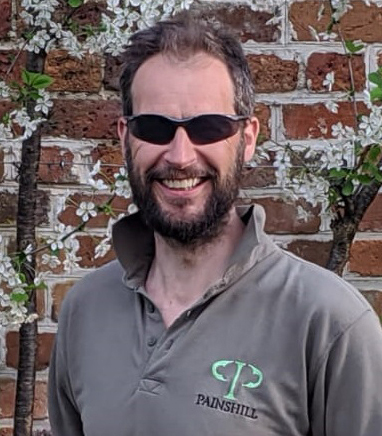 Andy Mills
Head of Estates and Landscape
Andy Mills has worked in the Horticultural industry for nearly 30 years. He began his career with The National Trust in 1992 at Packwood House in Warwickshire, moving on to The Weir in Herefordshire and from there to Stourhead in Wiltshire where he took root for a while. Eventually he travelled north to become Head Gardener at Biddulph Grange in Staffordshire.
On leaving The National Trust he spent a few years in the private sector of the industry building and maintaining gardens and estates for clients in the South West.
The Georgian garden period has always been a passion of Andy's hence his return to this period of horticulture with his move to Painshill in 2014.
Andy joined Painshill as Head Gardener and took on responsibility for the wider estate and woodlands in 2017 as Head of Estates and Landscape.
Andy says "we are short term custodians of The Hon. Charles Hamilton's Landscape managing and maintaining the restored Landscape in a sensitive manner in keeping with Hamilton's philosophy and the spirit of Painshill".
"Every day I see it through new eyes, it never gets old, Charles Hamilton was instrumental in its creation over 250 years ago – what a fabulous legacy to leave behind".
Things to see & Do
Painshill is an award-winning 18th century landscape garden where you are invited to walk around a work of art. Winding paths will take you on a journey to discover a living canvas with beautiful vistas and dramatically placed garden buildings. Stroll around the Serpentine Lake, wander through woodland and promenade past follies, including the Ruined Abbey, Gothic Temple and Turkish Tent.